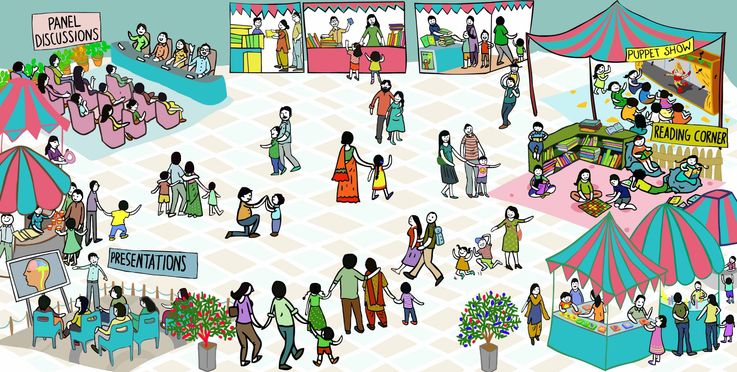 Parentune is a parents' network, 24x7 parents' partner and a safe place for parents, helping each parent to do what is right for their child. We are driven to empower a positive shift in the parenting & child development Ecosystem. Parentune is guided by the belief that each parent needs support in form of relevant & specific information for their child, needs to be connected with a like-minded network of fellow parents & needs access to empathetic Experts. With these, parentune empowers each parent to do what is right for their child's development. Our mission is to be the must-have-support for each parent so as to foster each child's growth & development through meaningful & joyful experiences.
We use technology to achieve these goals in a responsible, personalized and compassionate way helping parents with their concerns and information needs. Parentune verification process ensures that each parent is able to voice their concerns about their child in a safe environment. There are more than 3 million verified parents on the network spread across languages, locations and child age-groups. (as of Mar'20)
Parentune's foundation lies in its belief that if a parent is supported by relevant and personalized support could achieve what is right for their child. We believe that a proparent community will empower a positive shift in the quality of child development.
Parentune Community Meetup
Recent News
Parentune grows to 1 Million android app downloads
Celebration time! We are pleased to share that Parentune has crossed 1 Million android app downloads. Thank you for sharing the parentune support with your loved ones and supporting them to do more for their child. We still have a lot more to do, and many more parents to support. We look forward to our passionate journey of supporting each parent 24*7. TOI surfaces parents' challenges from HOTSPOT findings
This article in Times of India on 11th August surfaces some of the challenges faced by parents today and the need for support. It's not easy to be a parent; it takes a lot. We feel that the least one can do is not judge a parent, and we feel really good about parentune's network, as it has kept judgement at bay, and more people and entities have come forward to support parents without judging.
We started parentune in 2012 with a belief that timely and validated advice from like minded parents & experts shall empower each parent to do what is right for their child. This journey emanated from our understanding & appreciation for the significant role played by each parent in a child's development. Today, parentune has become a 24x7 parent's partner supporting parents to do more for their child in real time.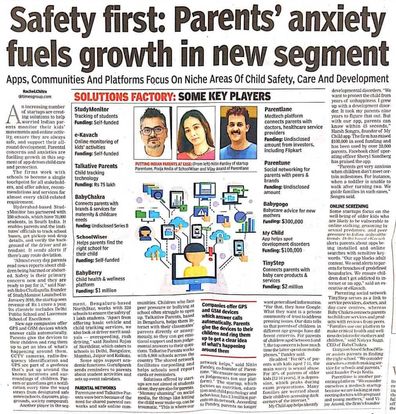 Awards & Recognition
Parentune is one of the most awarded startups from India, and has been recognized by national as well as international awards over the years.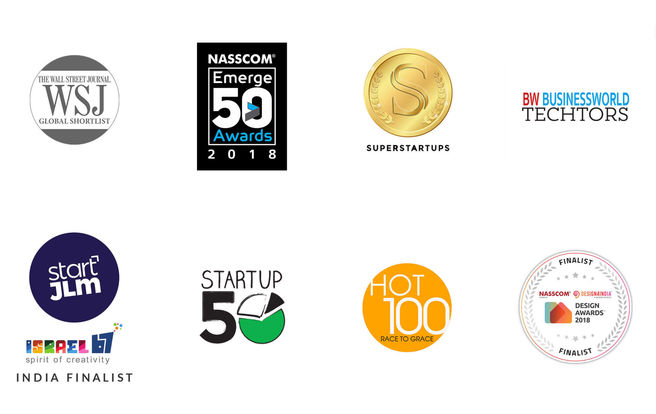 NASSCOM EMERGE 50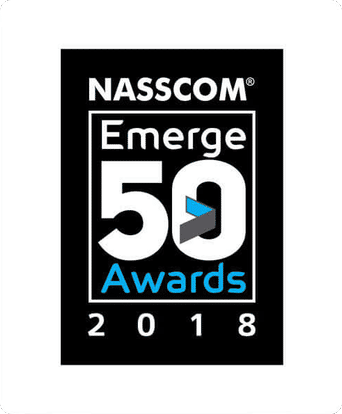 Parentune was covered by Nasscom, which highlights successful startups mentored by the Nasscom10K program.Emerge 50 is synonymous with high caliber, innovative software product companies helmed by never-say-die entrepreneurs. Emerge 50 has been consistently successful in spotting these emerging companies way before they achieve their pinnacle.
BW TECHTOR - Technology company to watch out for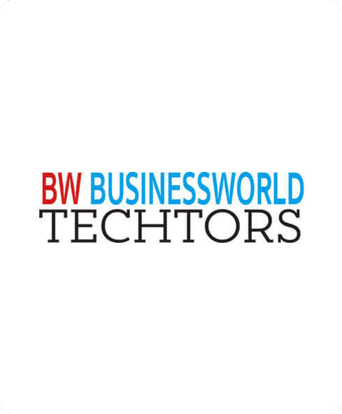 BW TechTors is among BW Businessworld initiatives to pander to the growing curiosity about the world of entrepreneurship. They honour the efforts of India's definitive list of tech startups, and to spread the word about their disruptive technologies.
We Are A SUPERBRAND!- SuperStartUp Award 2017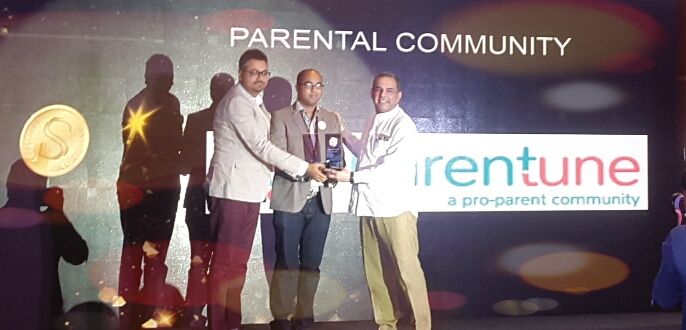 Superbrands simply put, sets the standard for trust,respect and breakout performance.They are the World's Independent Arbiter of Branding. Participation in Superbrands is by invitation only, and is awarded to the most outstanding brands in their field through a validated research methodology. Parentune has been chosen a Superbrand through a National research done with 1,00,000 respondents across 25 cities of India.
Startup50 by SmartCEO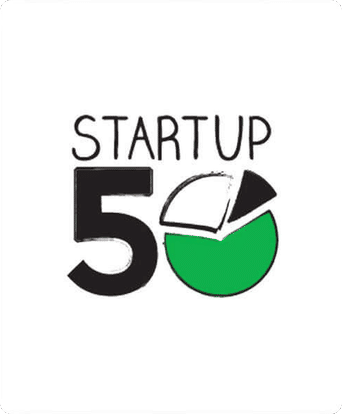 The Smart CEO Startup 50 Awards aims to reward, recognize and honour entrepreneurs who've started up within the last seven years (after April 2010) and have built wonderful businesses that make all their key stakeholders – customers, shareholders and employees – proud. Parentune was nominated to the Startup50 2017 Long List by Singapore-based SEGNEL Ventures, spearheaded by Hideki Fujita.
Nasscom Design Awards 2018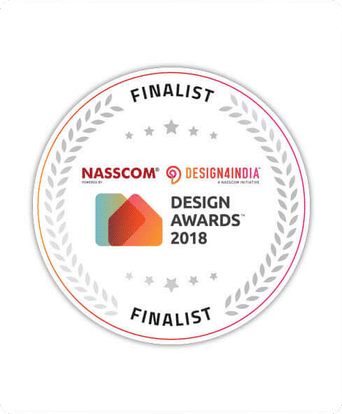 NASSCOM® Design4India Design Awards aims to spur innovation with a focus being on technology product design, that is simple yet builds a powerful product and exemplifies Experience Design.
WSJD LIVE Global 2015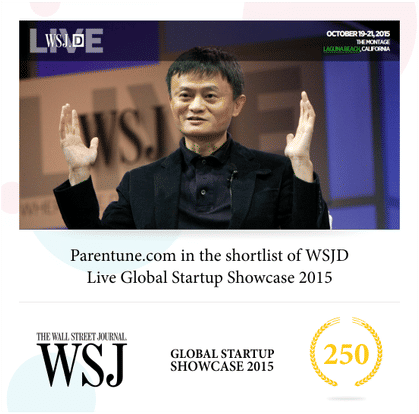 WSJD LIVE Global startup showcase 2015 is a unique showcase done at SFO each year to showcase the most promising global startups. Startups from 26 countries participate and a few get chosen for this showcase. These startups get a chance to present their vision and plan in front of Who's Who of Silicon Valley, global investors and business executives. Parentune.com was among the 6 startups chosen from many, from India, in the running for this coveted showcase.
Hot 100 Tech Award 2014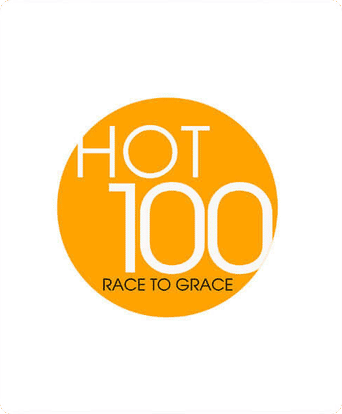 Hot100 is all about showcasing the best in class technology start-ups & honor them. Parentune was chosen from a pool of hundreds of tech startups from across India by an eminent Jury. The best part: the selection was based on online voting! Thank you for choosing us!
Featured on HT Brand Leadership Series
HT Brand Leadership Series gets the brains behind the top brands in India to discuss, decode and collaborate on the future of marketing. Watch Nitin Pandey talk about Parentune's journey in this video.
Our Culture Code
Learn-Fun-Speed capture parentune's culture. The Culture code is a shared co-creation of these 3 aspects by the team on an every day basis. The team focuses on iterating fast and a combined reflection to learn from their experiences. This enables continuous learning for the team. Each team mate brings forward a fun activity once a week and the team does it together. We haven't missed our fun sessions for more than 3 years now. We made this frequency "twice" during COVID times. We are a goal driven team, and iterating fast in a stress free environment, while learning from each other's experiences helps us in moving at speed towards our shared goals.
Meet Our Team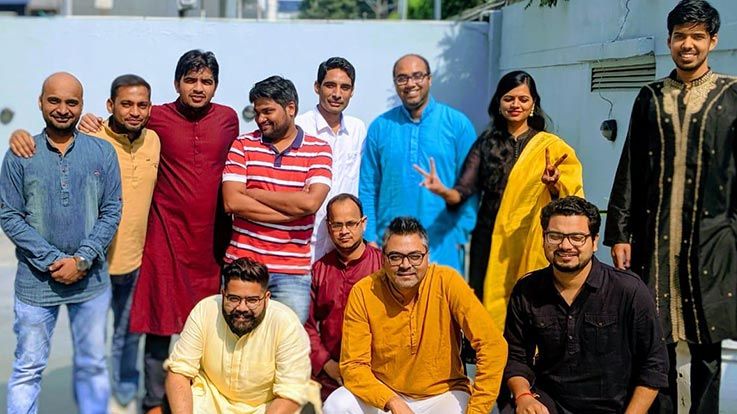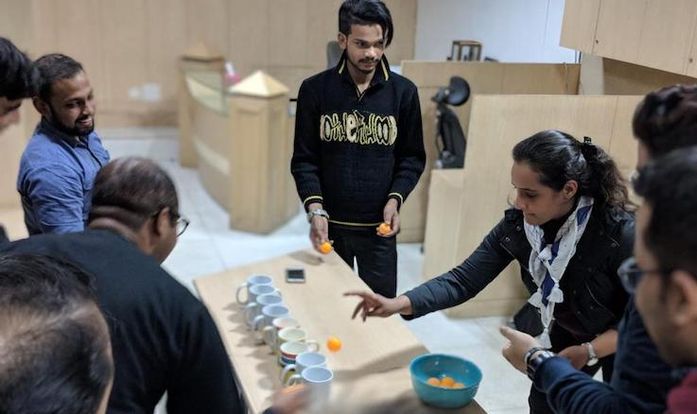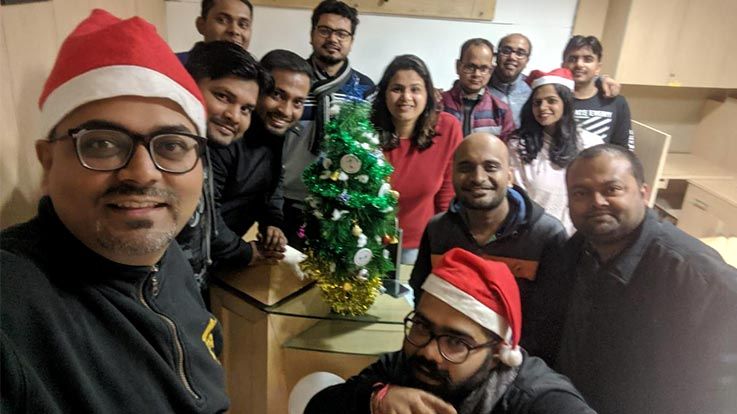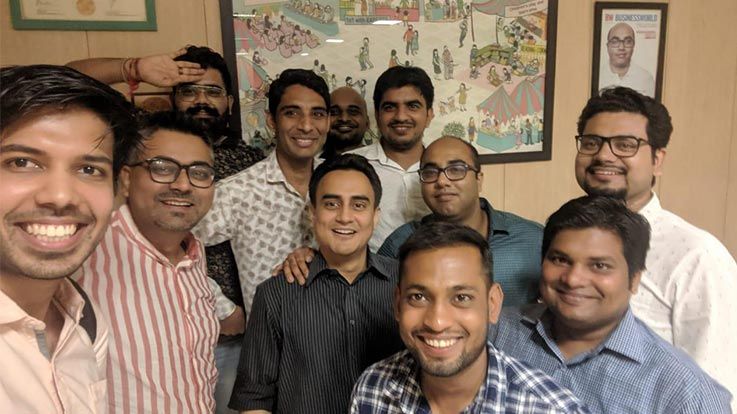 About our Team
Nitin Pandey, Founder & CEO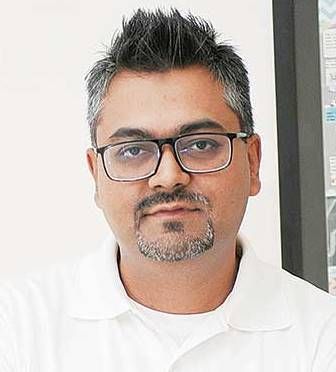 Nitin had a prior experience of 12 yrs in scaling up Consumer focused brands & businesses. He was rated an Outstanding Achiever by Apollo Tyres. Nitin & his team scaled an Early Childhood Development & Education Business to being the most recognized chain of economy preschools & empowered the firm's journey to an IPO in 3 years. He learnt in his education stints about parents's challenges. He understood that parents miss a real-time support that can help them raise their child. He realised that a parent's role in a child's development is perhaps as or more important than a preschool or school. This prompted him to do a research with more than 2000 parents & compelled him to start up parentune. Nitin was recognized as a Braveheart by BD, 40Under40 Leader by BusinessWorld in 2018 and as an Illustrious Entrepreneur Alumnus by IMI Delhi in 2019.
Nishkarsh , Product Manager Nishkarsh is the Product Manager at Parentune. Before joining parentune, he co-founded the doubt resolution platform DoubtBuddy for K-12 students in 2021. Doubtbuddy was acquired in 2022 by an Education firm. Nishkarsh has worked with startups like Collegedunia and Toppr in Product and Growth roles. Nishkarsh is an Engineer from JSSATE Noida and was recognised with Institute Citation and two Institute Colors. Nishkarsh is an avid Badminton player and hails from the Taj Mahal city.
Sonu, Engineering Manager Sonu is the Engineering Manager at Parentune. He has played various roles in technology in several startups in the past, especially healthcare startups like Docquity, Myupchar, & Smit.fit. Apart from his Engineering skills, he also studied management from IIMC. He believes in solving problems using technology for a large user base. At Parentune, he is focused on using technology to solve Parents' challenges. Sonu is a foodie and loves to learn varied concepts.
Deepak Kushwaha , Partner Strategy & Success Deepak is Manager-Partner Success & Strategy at parentune. He brings in a solid rigor for Brand partners. He is driven to achieve win-win outcomes. Deepak has been creating the Mombassador program grounds up, making it the only such verified and targeted Influencer program . He has hands-on experience in domains like SAS & ecommerce. Deepak has strong abilities in quantitative analysis & Brand Ops. Deepak collaborates with internal as well as external stakeholders to achieve shared goals. Deepak is a MNIT Alum. Deepak loves to read, learn and travel and sometimes, going to the gym.
Vivek Kumar , Sr Accounts and Administration Executive Vivek is the Sr Accounts and Administration Executive at Parentune. He has a diverse experience in Accounts and Finance. Vivek is a post grad in Finance and a Bachelor from Delhi University. He has worked in leading CA Firms in Delhi prior to parentune. He leads the accounting practice at parentune and also takes the lead in the team's wellbeing. Vivek is used to opening the batting for his Cricket Club and is a regular at the Gym.
Prasoon Pankaj , Content Lead- Hindi Prasoon Pankaj is the Content Lead for Hindi at parentune. He is a graduate in Mass Communication. He has worked with leading media houses before joining parentune and is an active social media influencer himself. He has created over 1000 blogs on parentune and has curated numerous workshops and courses for parents right from pregnancy to teen years. Prasoon is every party's life at parentune and is known to recite his amazing poems at each do.
Vikas Soni , Android Developer Vikas is an Android Developer at Parentune. He has developed Android Apps in various domains like Education prior to parentune. He is an MCA from Integral University, Lucknow and belongs to Ayodhya. He loves to solve parents' challenges through technology. Vikas has a smile on his face almost always and can be seen in his favorite colour in this picture. He loves to travel and his workshops on "plant caring" are very popular at parentune.
Our Advisors
Venugopal Pottu, Technology Advisor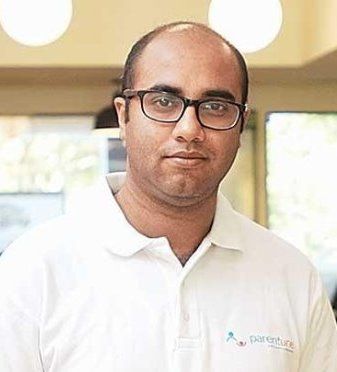 Venugopal Pottu is a CoFounder and key Technology Advisor to parentune. He now serves as the Director Technology at Delhivery. Venu started with his first venture when he was still on IIT KGP campus. He believes in building Tech smart Businesses. He founded and scaled up a Web and APP services firm, which worked with startups as well as some large corporations. He founded a talent screening SAAS solution before joining parentune as a CTO. He joined parentune just a year after becoming a parent. He grew to being a Co Founder CTO and led a lean Technology team building a scale ready parentune. He has been the recipient of the TECHTOR Award by BusinessWorld in 2018 and continues to be a solid Advisor for parentune.
Sasha Mirchandani Sasha Mirchandani is Managing Director and Founder of Kae Capital and Co-founder Mumbai Angels. Previously, he was at Blue Run Ventures as Managing Director for the India operations. Before joining Blue Run Ventures he was CEO and Founder of Imercius Technologies. Earlier he was at Mirc Electronics (Onida) where he was Head of Corporate Affairs and new business. His investments include Inmobi, Healthkart,1Mg, Myntra, Porter and Fractal Analytics. Sasha sits on the Boards of Hathway Cable and Datacom Limited, Nazara Technologies Limited, Healthkart, Young Presidents' Organization (Mumbai Chapter), Parentune and Mumbai Angels Venture Mentors among others. He is a Charter Member at TiE Mumbai and was inducted in their 2019 Hall of Fame as an Outstanding Angel Investor.
Matteo Chiampo Matteo is the Director, Operations at SecondMuse based in Singapore. He provides technical input to identify and accelerate solutions to prevent ocean plastic pollution in South and Southeast Asia, and contributes to developing ecosystems that promote positive social and economic impact through innovation in technology, business models, and regulation. His work at Eko India Financial Services, a pioneer in providing basic financial services to the unbanked and underbanked, and his consulting on financial inclusion for CGAP, an office of the World Bank, contributed to this transition. Matteo splits his time outside the office among his family, long-distance running, and enjoying the outdoors.
Hideki Fujita Prior to founding SEGNEL, Hideki was the co-founder of COENT Venture Partners. COENT provided seed and venture-stage funding to entrepreneurs and companies across various sectors in Asia, Most notably: GoGoVan, the first unicorn startup in Hong Kong, Prenetics in Hong Kong, Astro Scale in Singapore. Hideki was director of Business Strategy at GREE, inc., one of the largest mobile social gaming companies. Hideki had previously worked at JAFCO Co., Ltd. the largest venture capital firm in Japan. He was involved in providing support to promising entrepreneurs, growing them into successful investments.
Kanti Prabha Kanti is the Cofounder of SirionLabs, an international SAAS company. An IIT Bombay Alum, She's an Angel investor and an Experienced startup and growth company professional. She is excited by complex problems with the ability to find structure in chaos. Kanti is Passionate about Products which can bring about a significant positive impact.