मेरा बेटा 7 साल का है वह हमेशा झूठ बोलता है और इतनी सफाई से कि बड़े बड़े लोग भी तुरन्त उसके झूठ को पकड़ नही पाते ।कई बार प्यार से तो कभी डाँट के समझाया पर उसकी ये आदत बढ़ ही रही है ,क्या करूँ
Translated to English
My son is 7 years old and he is always lying and with so much cleansing that even big people can not catch his lie instantly. Sometimes he has explained the pain, but his habit is increasing, what should I do?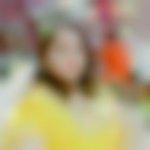 Created by

Updated on Aug 08, 2017
health Corner
Answer:
Hi Chanda Jajware, We understand your concern. Kindly go through the blog below and than revert bac...