Being a mother of 2 boys n living with in laws and husband travelling most of the time, it feels a lot of pressure in handling every task in tge everyday chores. I end up feeling guilty of not being with kids, spending time with them. we recently relocated to jaipur and my elder son in junior kg euro kids, from the one he used to go before which was also the same school the present one has a little higher amount of work then the previous, which the kid got adjusted to very soon and has been coping well with it. I wish to teach my kids a little about the general things and thier environment and the basic things that they should know.. but am not able to manage how to implement it or to plan it according as i end up doing multiply tasks. Kids are smart at this age as they learn quick, elder being 4. 3 and younger at 2. 2 learn quick about anything offered to them but i need to decide how do i plan it according, am really confused and npt able to decide the rite way. And i have been trying to find answer for how to deal with the kids who are stubborn and say NO for everything, surfing offeres so many answers we totally get confused which to chose, elder is not interesed in physical activity but a reserved, shy stubborn kid who enjoy puzzles lego blocks and cars. younger is good anything that the elder is doing. my only request you to guide me on how do i enroute the positive routine and implement things i said about.. your views woild be respected.. thank you.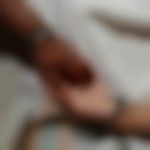 Created by Updated on Oct 21, 2018
education Corner
Answer:
Kavya learning begins at home. Hence do not worry about teaching about environment etc separately. Integrate learning into daily activities. Making children not waste good, water and electricity will help in the long run. Your home atmosphere should be of positivity use story telling method to impart learning. While they play games inculcate the spirit of sportsmanship. Being engaged with your children is most important now. It is natural and very normal for your younger one to say No. they hear a no around them. So they pick up that word easily. It is a temporary phase. They will be curious and ask a lot of questions. Answe with patience. Hence please set a routine for all your activities. Follow the routine. Set routine for both kids too. Give them stars when they follow the routine. Consequences also must be given accordingly. Routine will install good habits and also allot some free time. Enrolling them in activities will also help, especially the older one. Make a slit of exclusive time for each kid and also to spend together. The more you engage with your children the better. Do go through this blog https://www.parentune.com/parent-blog/how-engaged-are-you-with-your-children/2611 I hope these give you some ideas.
Also Read