Dear dr Ann. Thank you for replying. I don't like my child being over friendly or caring because she is always concerned about others. for ex. When we show her a plane or something that she would enjoy,she would ask everyone papa look daadi look whoever is sitting. So I think she doesn't enjoy herself rather her mind is on others to enjoy. plz tell me as I might b wrong on this.. I have tried preparing her but again she cries.. I have delivered a baby boy on 15 jan. initially she was upset I guess but now ok ok. she sleeps with her dad in other room and I sleep with baby and my mother in law in other room. some because of rituals and some reason is my husband says I get disturbed if new baby cries at night as I got work in the morning. Now i think it's effecting her as I'm not able to give her time.. My husband has started working from home ,in the basement so apparently he is home and when he comes to living room and my girl watches cartoon and cries for something he starts scolding her. points out on everything she does. plz guide on this aswell. I have told my husband to understand her as I'm not able to give her time but if he is in mood he is good n when tired n bad mood,takes it out on her.. I would be highly obliged if you may help me as much as you can on my issues.. she was very confident but now I see a scared rayya n not confident. Warm regards Ujala Created by Updated on Jan 24, 2014
health Corner
Answer:

Dear Ujala,
The first scenario of she showing the plane to everyone is not because she is focussed on others. This is a normal stage in learning. When she learns something new or experiences something new, there is wonderment. Wonderment is the beginning of creativity and often a sign of intelligence. When she shares that with others she is looking for approval that she has learnt something new. You must encourage wonderment in her. That will make her a confident and happy child. Give your child that approval, that encouragement.
Being an older sibling is so difficult. Till the younger one's arrival, the child had everyone's attention. Suddenly, the younger child appears and the older one feels "dethroned". The child goes through so much of anxiety. Imagine this, if you were asked to give up your job for a younger person in your group, how would you feel? Anger? Resentment? Fear? Bitterness? You could feel all these strong emotions as an adult. At least you are able to name these emotions, if not deal with it effectively. Your child can't do that. It's really that bad. What do you do in such situations? Spend more time with her. I understand that it is difficult time and balancing all these different roles can be a struggle. Speak to your husband calmly. Tell him that she is only a child and she is behaving only like a child. She will whine and cry because she feels insecure. Make her secure by showering love on her. Spend exclusive "Rayya and Mummy" time where the entire attention is on your older child. This can be as little as half an hour to a maximum of how much time you can give her. During this time, shower love on her, play with her, sing songs, dance or sleep with her on her bed or any other activity that might be expressive in nature. You husband should also do the same. Slowly encourage her in taking care of your younger son. Involve her in the bathing process, dressing etc, of the younger child. She will start feeling attached and genuine love for her younger sibling.
As parents, I know you are doing the best you can. The more you displace your anger on her, the more frustrated she becomes. The frustration then converts into aggressive behaviour, attention seeking behaviour and behaviour problems.
Also Read
Skip
Find answers from Doctors about your baby's health and development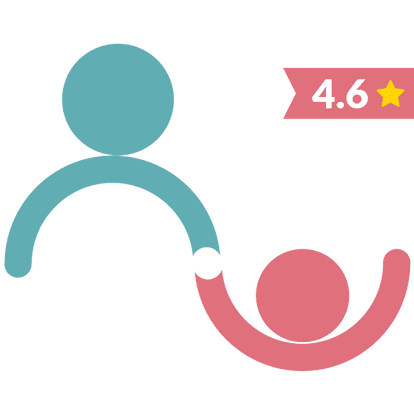 24X7 Parents' Partner Download APP
31% Queries Answered Instantly