Hello Ma'am.. My daughter is 28 mnths old.. n i hv nt got her admitted in a school or playway.. Many of my nephew n niece of her age are going to school/playway since six mnths.. I jst wanted to knw dat wen shud i admit her in school.. bcoz sm elders say that let her enjoy til 3 n sm say dat i m already late.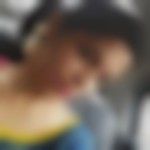 Created by Updated on Oct 10, 2017
education Corner
Answer:
Those whomentou say have been going to school from six months must be going to a play group. It depends on what you want. If you have the patience to be engaged with your child at home, play with your child, talk and sing without getting impatient then please admit only for nursery. As you go along your journey you feel you need to put her through a routine or want her to interact with others then you could choose a play group for an hour or two from the age of 1. If not a play school from the age of 2. So enjoy your journey with your child. Make each moment a teachable and a joyous one. Positive parenting is the best education.
Also Read