hello mam.. I need home remedies for cough. my 4 yrs son is coughing frequently during night time. comparatively less in day time.. Created by Updated on Jun 13, 2018
health Corner
This is an instant, automated response to support you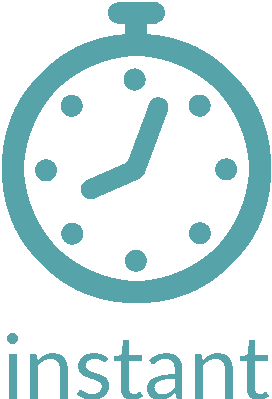 Answer:

Home remedies for cough & cold
It is natural for children to catch seasonal coughs and cold. Massage your child's chest and back with warm mustard oil infused with garlic pods and aijwain. Also, you may give him/her ginger and honey mix! This is another effective remedy that works wonders. Grate some ginger and squeeze its juice. Mix it with honey. Give this to your child thrice a day and you will see the difference. Avoid using antibiotics as much as possible. As antibiotics curb the cold and cough symptoms. Avoid giving fruits in evening. For a cough and cold, you can give your daughter plenty of warm fluids. You may give her bone broth (if you are a non-vegetarian). For vegetarians, clear vegetable soups will do the trick. Also, hot rasam (a South Indian dish of watery consistency taken with rice) made with garlic, jeera and turmeric will work wonders for a cold. However, if cough & cold still persists do consult your local doctor.
Home remedies for runny nose
A runny nose can be a real deal-breaker if your child wants to rest and sleep. Because of breathing difficulties, s/he can feel annoyed and irritable and even be sleep deprived. However, it is believed that massaging certain points on the nose, corner of the eyes and behind the earlobe can provide immediate relief from running nose. Using your fingertips, gently massage in round movements. Start from the cavity of the corner of the nostrils by pushing them together gently. A gentle massage on just below the corner of the eyes should be followed. After that massage the earlobe, both from the front and the back. Make sure you are not exerting too much pressure, making your child uncomfortable. Always look for cues in your child.
Home remedies for chest congestion
Camphor and coconut oil massage: Mix camphor oil and coconut oil and warm them. You may apply this all over your child's body during the night. It will not only help him/her sleep peacefully but will also help clear chest congestion thus relieving him/her of cough, cold and runny nose. You could also take a pinch of jaifal and boil it in a spoonful of milk. Let it come to a room temperature. Give this to your child. It will give him/her immediate relief. For more such tips, read this blog - 5 Effective Home Remedies for Runny Nose
Home remedies for sneezing
Nothing works best on cough, cold, sneezing and running nose than steam. Make your bathroom a steam room by closing the door and turning on the tap on full hot. The steam generated will help your child in congestion thus relieving him/her of running nose. You may also give your child a mustard oil massage. Heat some mustard oil with aijwain, garlic and heeng. Let it come to a lukewarm temperature, then massage your child's back and chest with this oil twice a day. For more such tips, read this blog - 5 Effective Home Remedies for Runny Nose
Home remedies for blocked nose
If your child's nose is blocked, runny and stuffy, use nasal washes to clear the airways. A blocked nose can cause your child trouble breathing and sleeping. S/he may also not eat well. For clearing a blocked nose in your child, you may try saline drops; saline drops may help loosen the mucus from the child's nose and help clear it. You should be able to remove mucus from your child's nose once it is slightly loose. Increase intake of fluids; warm liquids can help thin out the mucus and get rid of the stuffy nose in your child. Water, juice and milk are all great drinks, and so are soups and hot chocolates. You can also give honey to your child; honey is often given to children before bedtime to help soothe a sore throat and a cold. Half a teaspoon of honey should do the trick. Always remember that honey can be given to children over the age of 1. When you put your child down to sleep, make sure you raise his/her head by placing it on a pillow. An elevated head may make it easier for him/her to breathe and sleep better. For more such tips, read this blog - 5 Effective Home Remedies for Runny Nose
How to increase immunity in my child?
There are simple food and lifestyle factors that can aid in boosting your child's immune system. Freshly prepared food: Avoid packaged and processed food as much as possible. Juices have high sugar content, which suppresses the immune system. Also, focus on a healthy digestive tract – the bacteria that lives in the digestive system influences the immune system, too. When there is an imbalance, immunity decreases. Probiotics help in keeping the balance of healthy bacteria in the gut. Also, your child needs sufficient sleep to have a healthy immune system. For more information, you may read this blog - Immunity boosting foods for your child
Diet to increase immunity in my child
Nothing beats two or three helpings of veggies a day. Green, leafy vegetables are especially known to boost immunity. They are rich in iron, which aids in producing white blood cells and antibodies. An interesting way to offer it is to make some delicious spinach and onion soup, or palak paneer to go with yummy paranthas. Vegetable cutlets are a great way to include many, different vegetables too. Sweet potatoes are great for immunity building as well. Now, vitamin-C rich fruits like oranges, and antioxidant-powerhouse berries are known to improve immunity too. If your child refuses to eat berries, make yogurt smoothies with strawberries and blueberries. Fruit salads are also a good way to increase fruit intake. To know about more superfoods to increase immunity of your child, read this blog - Immunity boosting foods for your child
Note: Please check for allergies in your child and his/her medical condition. Please consult with the Doctor in person for physical examination and treatment. Suchithra Gunasekaran found the answer helpful.
Also Read
Skip
Find answers from Doctors about your baby's health and development 24X7 Parents' Partner Download APP
31% Queries Answered Instantly