hello my daughter is 2years 10 months old she is always irritated and always crying and she wants to stay in home... I am so worried about her behaviour....... shall i admitted to her in play school plz suggest me....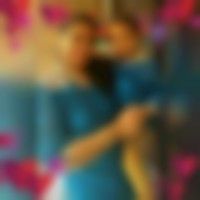 Created by Updated on Aug 31, 2017
education Corner
Answer:
Age 2 is alright for play school. You can admit if you wish to set a routine. Age 2-3 - this period is known as the terrible twos This is her cry for independence so it will clash with your needs. A child at this stage is constantly testing limits. Hence it is important to set consequences. Offer choices - woulld you want to wear this frock or the other one. Give some small responsibilities to be down at home- it will make her feel important and trusted. See that she gets enough sleep. A short nap in the day time is advisable. Ignore her negative behaviour. Talk to her when she clams down. Look at situations from her perspective Set a routine for her - very important. Above all be the role model for her. So cultivate patience. Spanking will not help. I hope these give you some ideas.
Also Read