Hi, I am muneswari. I like this app very much. I have one problem with my sons (5. 5 and 4yrs). They are very active and they are making lot of noise at home. But in the school they are not at all talking with teacher. In every PTM teachers are complainting the same. May be because of this even though they are intellegents they are lagging in studies. They will not feel shy with new persons or place. Kindly give some suggestions to over come my problem.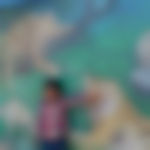 Created by Updated on Aug 12, 2018
education Corner
Answer:
Some children are active at home and not at school or vice versa. It is ok. As they grow they will establish rapport with their teachers. Now they may be scared of their teacher. Or they don't want to get into trouble. Talk to them and find out. Then encourage them.
Also Read