Hi, I m a mother of a 7 months old active baby boy. I m afraid if his food intake is correct and I would like some advice. As on doctor's advice I give him solid food along with pasteurised cow's milk( I could give him my feed only till 4mths by taking lactare, pro pl n fish). Daily routine- Wakes up between 7am to 8am Breakfast - idly with milk Plays for sometime n naps till 12 noon Takes bath Eats lunch - steamed rice with dal, carrot or potato, ghee n salt Plays for sometime n naps till 4. 30pm or 5pm Drinks his milk Plays After 2 hrs I give him steamed apple or banana Plays or naps for 1/2 hr or 45 mins Around 8. 30 pm I give him rice porridge which has unpolished rice, channa dal, cumin, pepper, badam, salt Plays for sometime n goes off to sleep Around 1am & 5am he wakes up for milk Am I doing it right? He has started his 8th month n weighs 6. 3kgs. Please advice.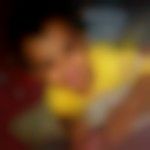 Created by

Updated on Oct 01, 2016
nutrition Corner
Answer:
you may maximum offer a child in this age 3 solid feeds and 3-4 milk feeds. You are giving him fine, try adding more vegetables and fruits like banana, potato, sweet potato, beetroot etc. Fruit juices and cooked/stewed fruits (apple/pear) can also be given. Veggies like pumpkin, gourds, carrots, green leafy(in soup form) can also be given.
Also Read