Hi. I need a suggestion for the problem i face with my son who is 13 year old now. Both of us are working and hence he is left all alone at home since the time he reaches back home from school till we arrive. This created a comfortable environment for him for several years leading to create an independent zone to watch tv, playing with friends without any time restrictions. Hence asking him to study either after we reach home, during our absence at home, during weekend became so painful that he literally doesn't shows intrest in learning. The efforts of home tuition or sending him for tuitions became vain as he personally doesn't shows any interest and hence this always ends up with consuming lot of time to complete the simple things of studies. Since he doesn't shows intrest even the simplest things takes much time to be completed and by end of the day whatever he picked up for studies are both incomplete, or completed without any understanding and could have just finished for the sake. This will lead to unnecessary arguments between me and husband and also between my son and us. Almost each and every minute he shows faces to accept his mistakes and to correct it while he gives orals or explains his subjects. This ends up in a lot of irritation amongst us leaving us no room for peaceful and smoothing study environment. Understanding the fact that the reason for his behavior could be that we hardly at home, i took efforts in spending lot of time by using work from home options , initially he was reluctant to accept as all his independent zone are under observation. Moreover he has to now bound to some time limitations on watching tv, playing with friends. I sorted out the irritation aroused due to these new surprises by him by spending friendly time with him like watching tv along with him, trying to involve myself by understanding the tv channels he watches , cooking his favourite foods etc. Inspite of all these efforts for 2 months, he still argues for each and every things, be it studies or to do his own activities like getting ready, eating, help us in house chores etc. He doesn't follow time management at all. If he just understand or shows interest things will instantly change the current situations. I am giving enough leisure time like hour to watch tv after school and to play with friends for 1. 5 hours . After doing all these he still shows disinterest and spends time like anything and ends with arguments. Even providing him gives trouble. If i make him to study by conveying softly that he will get back all his leisure time activities after studying, he changes to be so arrogant and keeps on arguing , keeping in mind that he couldn't do his planned activities. So the problem is neither i make him to study after providing him leisure activities nor make him to study to give all his leisure activities by saying softly. What should I do?? Please help me. What are all the changes i should bring in to just make him to realize or understand that studying in quick span of time with little interest and dedication will solve the issues. And i am. not a buggy mother wanting him to rank high, all i expect is do studies on a regular routine scoring average but whatever you do should be with conscious, interest and dedication. Created by Updated on Jun 20, 2017
education Corner
Answer:
Thank you for writing. You are clearly trying to do your best. Here are a few thoughts that might help. 1. Spend time listening to Your son whenever he is ready to talk. 2. Often when teenagers behave rudely it is because of low self-esteem. So make sure that you are not nagging or criticising him. Mention the good things you notice – but say it in a neutral tone. Teens do not want to be addressed like kids. So talk to him adult like. Use a casual tone while speaking. 3. Refuse to speak if he is being disrespectful. Say 'I cannot talk to you when you are talking like this. We can talk again when you have calmed down' AND LEAVE THE ROOM. You do not have to stay to listen to any insults. When things have calmed down make sure you talk about what happened. Find out what was going on for him, but explain your feelings assertively ' I felt really hurt when you spoke to me like that. In future, I would like to you to.... 4. Teenagers need boundaries. It is important that you and your husband decide on the rules and consequences. You both should speak in one voice. Decide impartially. Then talk to your son about the rules. If he feels strongly about something, and you are prepared to compromise, you can adjust the rule. Do tell him that when he can show you that he is responsible and respectful then he can earn small adjustments to the rules or privileges. 5. Decide what rewards you would like for good behaviour and what consequences there will be for bad behaviour. Consequences ought to be related to the action. Your son know what consequences will be in advance if possible. Of course he may do something completely unexpected and in that case tell them there will be consequences but you will need to think about what would be suitable.  Once again involve your husband, and make sure that the consequence follows on logically from the misbehaviour. 6. Don't do things for your son when he is rude. Just don't do them. Don't take him places, don't give him pocket money, and don't make his favourite foods. He has to be let known that you will not be treated in that way. 7. The mistake many parents make is doing everything for their child. Both you and your husband can make a list of chores he has to do 8. When you are find things difficult with your son use the following sentence and fill in the blanks:  'I feel… when….and I would like…..'  This helps to explain yourself without nagging. 9. Take him out on a walk or a drive when you want to speak to him. Teens do not like face to face conversation. They find it easier to talk when you are on the side. Find out what is going on at school. Help him to get back on track with studies. Remind him of his future. He won't always have you to sort out his issues. He needs to learn how to sort out his own problems, and not to take out his frustrations on the people he lives with, or he will find it difficult when he does need to leave home and will affect how he treats any future partner. 10. at 13 he is now responsible for his own school work. If he decides not to work you cannot make him. It is his future life and career that will be affected by his decision not to do his school work. You can help him stay motivated by noticing all the positives, encouraging him to learn more about subjects he enjoys and asking him what you can do to help. But he has to see the value of working at school. 11. It is good to have conversations about what you learned about working hard, particularly at family meal times. help him realise this is his issue – and his future. 12. Boys need their Dads to give them guidelines and boundaries. So involve your husband totally. In fact your husband has to be more active at this stage. Dad and son have to hang out more. Than you and do some fun stuff or play a sport regularly to bond. Your husband can encourage some 'man to man' talks. I hope that some of these points help. Am sure with loads of patience you will be able to win over your son. Normally teens settle down by 18. Good luck.
Also Read
Skip
Find answers from Doctors about your baby's health and development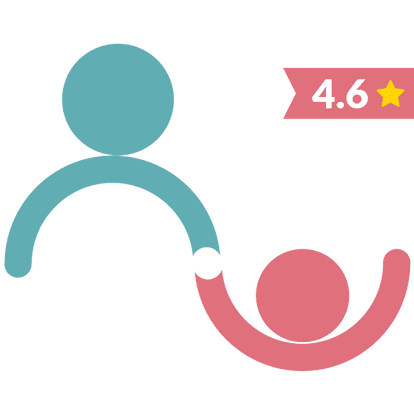 24X7 Parents' Partner Download APP
31% Queries Answered Instantly