Hi, my Boy-Girl twins were born on 15-Apr-2013. They miss the 3+ year eligibility criteria in most NOIDA CBSE schools by 15 days, where as one of the reputed school has indicated that they will consider, as it's a case of 2 students. We have two option now - one is to admit them in that school, which goes up to 12th standard from the playgroup, or we wait for their usual turn for next academic year, in the mean time putting them in a nearby pre-school ?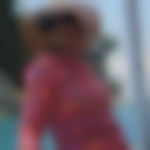 Created by Updated on Sep 08, 2015
education Corner
Answer:
then, you may evaluate the thought and the opportunity, Having said this, there is an equal value in choosing an apt preschool for your twins this year and selecting an appropriate school for them next year. It all depends on how much do you find this school apt for them. Moreover, in my own view, I have always encouraged parents to have their child start formal schooling only from KG/grade 1, as till then preschool offers much more appropriate environment and attention for a child. Hope this helps.
Also Read