Hi my daughter is 3. 4 year's old. She gets angry very quickly. She starts crying for very small things . how to handle her ??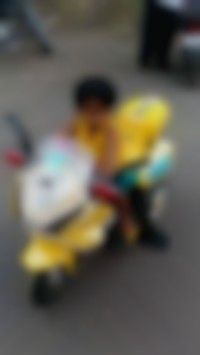 Created by Updated on Jun 08, 2017
education Corner
Answer:
Children love to test our limits. They are experimenting with power so they will resist you. They are trying to establish that they are in control. So here you have to be very patient. Use a gentle but firm tone. when you need your child to listen, go down to her level, maintain firm eye contact. In a loving tone tell her that ,yes you understand what she is feeling. It is ok to cry. But you are there to help. Teach your child the different emotions. Help your child to identify and label the emotions like anger. Discuss with your child safe methods to express emotions: punch a pillow Your child seems to be more intense and more sensitive. So you have to be more patient. Help them to prepare ahead for a situation by discussing the rules of behaviour. Please do not yell or scream because they will imitate us. When are calm they will learn how to handle. Hug your child and explain what she is going through. I hope these give you some ideas. I hope this helps.
Also Read