Hi my daughter is 4 yr old and sometimes I find her very stubborn. She don't listen to me. She do things the way she wanted to. I really get so frustrated while making her do her homework. She completely ignores me.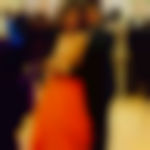 Created by

Updated on Jul 28, 2017
education Corner
Answer:
I understand your worry. Contrary to popular belief of sitting the child down and monitoring homework, you could focus in fostering independence in your child, and reaching out for help when in need while doing homework. Please find some handy tips here. https://www.parentune.com/parent-blog/home-work/119 Regarding her behaviour- It is not uncommon for children to be so. She is growing and wants to exercise her identity too. She is busy minding her mind now. So do not take it personally Are you listening attentively to her? This is her way of seeking attention. Offer options and.choices. At her age she will be so absorbed in her take that she may not pay attention to you. When you want her to do something offer options: you will bathe now or after 15 minutes. Such limited choices will make her feel big and independent. Listen to her too. What are the things she wants to do by herself. Offer choices that would suit the issue. Maybe she keeps hearing a No from you most of the time. So change your tone and expression. More Than what she is doing try to understand why she is doing so. Then you will be able to make changes.
Also Read