Hi , my son is in UKG. He is very stubborn . He is not interested in studies. Doesn't even sit for 10 mins to read or write and very low memory and concentration. What do I do improve him??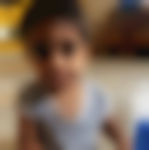 Created by Updated on Jun 12, 2017
education Corner
Answer:
Developing Interest in studies: 1. Sit down with your child and understand his likes, dislikes, fears, interests. 2. Help him by setting a structure. 3. It is very important to set routines for children. Set a routine for after school activities including play, meals, bath, study time. 4. With his help and hhis ideas draw out a time table. 5. Use internet sites which you must supervise based on his lessons. 6. Find out if his basic concepts are clear. You can have a tutor to coach. Lack of interest is when the basic concepts are not clear. 7. Put up a poster of his daily tasks in his room. 8. Guide him to keep his study table free of clutter. 9. Supervising his study time will help. 10. Also do find out if he has any learning difficulties and have an assessment done with the help of child psychologist. Does he have reading/writing/spelling diffIculties? please do read this blog on handy ideas towards improving your child's concentration levels. https://www.parentune.com/parent-blog/how-to-improve-concentration-levels-for-your-child/547 hope this helps.
Also Read