Hi my toddler is 27 months what kind of activities fun games are there which I can do at home. I am a working mom and want to give quality time to my kid.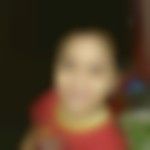 Created by Updated on Jun 02, 2017
education Corner
Answer:
Your child is perhaps in best years of brain development. Here are few tips to foster child development in early years: 1. Play is crucial for this stage for your child, so indulge in free play and assisted play with learningful toys. 2. Brain continues to develop in spurts at a fast pace and cognitive abilities associated with memory, reasoning, problem solving and thinking continue to emerge throughout childhood. You could introduce your child to visual jigsaw puzzles, and building blocks. 3. Children who feel safe, secure and loved by their parents/caregivers show a better brain health and development, so that's perhaps the most important aspect for your child. 4. You may consider a mother toddler program or a playschool for your child once he is able to speak or express his/her needs and emotions, say around 20 months. 5. For speech development, encourage your child to express in sentences instead of a few words . 6. Encourage Exploration: Your Child shall learn through experiences; their neural pathways are made through connections made by undergoing different experiences in day to day life. 7. You should provide safe multi-sensory exposure to your child to maximise his cognitive development. This could be through a mix of indoor and outdoor activities. 8. Assort a mix of activities for him, so that he has some things to do that are challenging, as well things he likes and can do easily. Encourage self exploration and enquiry. 9. A mix of 'group play' and focussed 'alone – play time' can go a long way in overall growth of the child. 10. Nurture & encourage him – be his cheerleader Hope these help Hope this helps I hope these give you some ideas.
Also Read