How to stop 25-month-old baby's breastfeeding habit? I saw similar unanswered thread here - http://www.parentune.com/expert-corner/how-to-stop-breast-feeding-my-25months-baby/5042. My wife has a job which keeps her away from home for about 12 hours daily. Now, our kid still breadfeeds, and compulsorily in the evening once shes back home, and while going to sleep. We feel that more than the nutrition aspect, the baby feels emotionally attached, nurtured and satisfied by doing this. However, its taking a toll on my wife health and sleep habits. WHO recommends 2 years of breastfeeding, but now that our kids grown, we are thinking of making her stop the habit. We have read many articles online for this, but we cannot find a definite answer, the 'Indian' way - as in, not to disturb the baby much emotionally in the process. Our baby still sleeps with us, and this we plan to stop only after an year or so. Some elders have recommended applying something bitter or similar to stop baby from feeding. What are the other options?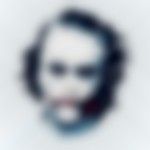 Created by

Updated on Dec 09, 2016
nutrition Corner
Answer:
Hi Shadez, like mentioned in details in the blog, you can try those things. Keep the baby well fed t...