mere normal delivery Hui h lekin phir bhi pet ka fat kam nhi ho rha Kya krna chahiye
Translated to English
mere normal delivery Hui h lekin phir bhi pet ka fat kam nhi ho rha Kya krna chahiye Created by Updated on Sep 07, 2019
health Corner
This is an instant, automated response to support you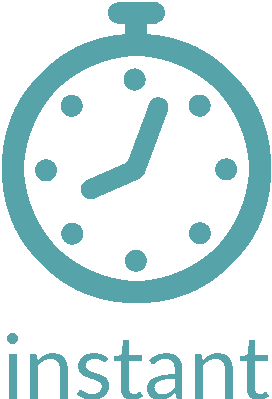 Answer:

प्रेग्नेंसी के बाद वजन कम करना
प्रेग्नेंसी के दौरान बढ़े वजन को कम करने के लिए आपको तब तक का इंतजार करना चाहिए जब तक आपका बेबी कम से कम 6 महीने का ना हो जाए। क्योंकि 6 महीने के बाद आपका बेबी कुछ ठोस आहार लेना शुरु कर देता है और तब वो पूरी तरह से आप पर निर्भर नहीं रहता है। इसके बाद आप इन उपायों को आजमा सकती हैं। :
संतुलित आहार लें- सबसे ज्यादा जरूरी ये है कि आप संतुलित आहार लें। आपके शरीर को प्रतिदिन कम से कम 2000 किलो कैलोरी की आवश्यकता है। कम मात्रा में ही सही लेकिन आपको बार-बार खाना चाहिए। अपने आहार में फलों को शामिल करें। सलाद, योगर्ट या भुने हुए सूरजमुखी या कद्दु के बीजों को आहार में शामिल करें।
स्तनपान: स्तनपान कराने से भी आपको वजन कम करने में मदद मिलती है।
इसके अलावा आपको कुछ योग भी करने से बहुत लाभ मिल सकता है। शिशु को जन्म देने के बाद योगा करने से ना सिर्फ आपकी मांसपेशियां मजबूत होती हैं बल्कि उन मांसपेशियों को भी फिर से सुगठित करता है तो कमजोर या ढीले हो जाते हैं।
एक्सरसाइज को अपनी आदतों में शामिल करें- अपने गार्डन या किसी नजदीकी पार्क में कम से कम 20 से 30 मिनट तक जरूर टहलें।
कुछ और जानकारी के लिए इस ब्लॉग को जरूर पढ़ें:
प्रेगनेंसी के बाद अपना वजन कैसे कम करे?
,
सिजेरियन डिलीवरी के बाद पेट कम करने के क्या हैं उपाय?
Note: Please check for allergies in your child and his/her medical condition. Please consult with the Doctor in person for physical examination and treatment. mamta found the answer helpful.
Also Read
Skip
Find answers from Doctors about your baby's health and development 24X7 Parents' Partner Download APP
31% Queries Answered Instantly