meri gudiya 4+ h Or wo dudh nhi piti bohat muskil se bottle se potti h
Translated to English
meri gudiya 4+ h Or wo dudh nhi piti bohat muskil se bottle se potti h Created by Updated on Aug 19, 2019
child-psychology Corner
This is an instant, automated response to support you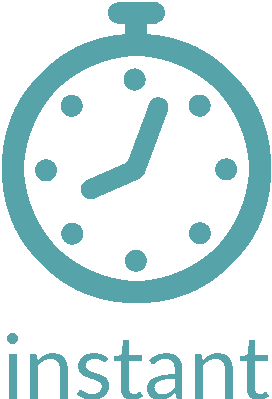 Answer:

क्यों आपका बच्चा दूध पीने से मना कर देता है
आमतौर पर जब बच्चा 1 साल से ज्यादा का हो जाता है तब वो दूध पीने से मना करने लगता है। ऐसा इसलिए होता है क्योंकि बच्चे के 1 साल का हो जाने पर उसको मां के दूध के अलावा अन्य दूध भी पिलाना शुरू कर दिया जाता है और बच्चा दूध पीने के लिए कई बार मना कर देते हैं। लेकिन आप इसके लिए ज्यादा चिंतित ना हों।
क्या दूध का विकल्प कोई अन्य खाद्य पदार्थ हो सकता है
जब बच्चा 1 साल का हो जाता है तब पहले के मुकाबले उसकी दूध पीने की क्षमता 400-500 मिली तक कम हो सकती है। यही वो सही समय होता है जब आप अपने बच्चे को दूध से बने खाद्य पदार्थ खिलाना शुरू कर सकती हैं। आप अपने बच्चे को दही, योगर्ट, लस्सी, बटरमिल्क, पनीर, मक्खन इत्यादि खिलाएं। दूध में मिलाकर बनाए गए खाद्य पदार्थ जैसे कि दलिया, खीर, कस्टर्ड भी आप बच्चे को जरूर खिलाएं। इसके बावजूद अगर आपका बच्चा दूध के स्वाद को स्वीकार नहीं कर रहा है तो फिर आप प्राकृतिक फ्लेवर जैसे कि इलायची पाउडर, केसर, खजूर सिरप मिलाकर बच्चे को दूध पिलाने का प्रयास करें। आप दूध में कुछ फलों को मिलाकर जैसे कि मैंगो शेक, बनाना शेक, चीकू शेक बनाएं और बच्चे को दें। दूध के कुछ और विकल्प हो सकते हैं जैसे कि सोया मिल्क, नट मिल्क (ऑलमंड मिल्क- कोकोनट मिल्क)।
कैल्शियम से भरपूर अन्य खाद्य पदार्थ
आपके बच्चे के लिए कैल्शियम युक्त बेहतरीन आहार हो सकते हैं रागी का आंटा, हरी पत्तेदार सब्जियां इत्यादि। इसलिए आप परेशान ना हों, अगर आपका बच्चा दूध पीने से मना कर देता हैं तो आप इन उपायों को जरूर आजमाएं। एक और कारगर उपाय ये हो सकता है कि चूंकि आपका बच्चा कलर्स को लेकर खासे आकर्षित होते हैं तो अलग-अलग रंगों के कप में बच्चे को दूध पीने के लिए दें।
Note: Please check for allergies in your child and his/her medical condition. Please consult with the Doctor in person for physical examination and treatment. Renu found the answer helpful.
Also Read
Skip
Find answers from Doctors about your baby's health and development 24X7 Parents' Partner Download APP
31% Queries Answered Instantly