my child is so stubborn in any matter wt shd I do? she z nt listening to anyone Created by Updated on Jul 03, 2018
education Corner
This is an instant, automated response to support you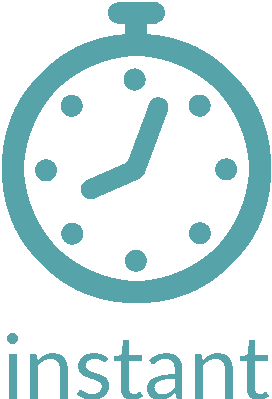 Answer:

How to handle an aggressive child?
Aggression is often used as a means to survive or fulfil a drive. In child psychology, aggressive behaviour is classified under externalising syndromes, which include some problems like hyperactivity, aggressive and oppositional behaviours as well as some serious rule violations which can bring a child or adolescent into the contact with the juvenile judicial system. So, in order to handle aggressive behaviour in your child, practice the following. Banish Modelling - A child needs a home that has an overflow of forgiveness, love, support, attention, honesty and trust. Fortunately, or unfortunately, children learn from parents. They find it hard to discern and hence it is our responsibility to be a good example of these attributes. Set your home right by having a consistent pattern of love and forgiveness. Also, abusive language is a strict no-no. To know more ways, read this blog - Handling aggression in children
How to discipline your child?
Each family has its own parenting style, and this extends to discipline and rule-setting, too. However, here are some basic tips that will help you guide your child when s/he indulges in behaviour that is not okay. Give attention and empathy: Spend one-on-one time with your child on a regular basis. Use that time to make him/her feel special, and loved. A child always needs attention, and if you're not going to give it to him/her, s/he will seek it out in different ways. Now, set some rules, and stick to them: explain clearly what is acceptable and what is not. And don't threaten your child with unrelated punishment. For instance, if s/he hasn't put away his/her games and books, ask him/her to help clean up, or help with dusting. Don't threaten to cancel the ice-cream outing. Be consistent when it comes to following these rules. For more such tips, read this blog - 6 ways to discipline your child
Tips to handle your child's tantrums
When it comes to controlling tantrums of a child, there are no instant solutions. It is a matter of making your child feel secure and loved. Here are some ways that might help:
One word – Love: We all love our children. But, how we express our love for them, and how often is what matters. Many a time, the message we think we are sending to our child ("I'm only scolding him because I love him") is not the one received by the child ("Mama doesn't love me, she only shouts at me").
Recognition: Every child has his own personality traits. As parents, we need to accept the fact that the child will develop individuality
Breaking Rules: A toddler is too young for rules. If the child knew the difference, she would not have behaved undesirably in the first place
For more such information, do read this blog -
Parenting tips to teach your toddler to behave
How to stop your child from hitting or biting others?
Children choose to bite or scratch when they are frustrated, disappointed or angry as they don't have the language skills to communicate their feelings. So, keep a watch on what triggers your child to hit, bite or scratch. If you foresee that there is going to be an incident, intervene. Being kind and warm to your child could easily solve the problem. Try and channelize your child's energy in the right direction. Make him/her join sports or some activity, which s/he enjoys doing. Help your child talk out his/her frustration and express through words. Make sure no one at home gets angry verbally or physically. Also, try and model good behaviour at home; whenever you get angry, divert your attention. Teach your child the same things. Lastly, praise her/him when s/he behaves well.
Note: Please check for allergies in your child and his/her medical condition. Please consult with the Doctor in person for physical examination and treatment. Shalini found the answer helpful.
Also Read
Skip
Find answers from Doctors about your baby's health and development 24X7 Parents' Partner Download APP
31% Queries Answered Instantly