my son is 4 years old studying in nursery. He is lacking of concentration. He learns everythng quickly and can remember it. But when its time to deliver he becomes extremely unattentive. Like for eg. he knows hw to wtite capital and small letter.. although in exam paper question was given to write small letter ..he didnt read the heading and not even asked miss about the question.. rather he wrote all capital letter without noticing d question. In classroom he doesnt listen to d class teacher... doesnt concentrate on study. sometimes he roam around in d class room even when teacher teaches in class. he dont even reply properly to any question.. even if someone ask his name.. he doesnt respond.. or reply somethingelse. Ay the time of writing he utters correct and writes wrong. even if its a known question , he doesnt read d qiestion properly. His class teacher is complaining for lack of concentration. I am confused. Can somebody please guide me what to do with dis 4 year old child?How to make him study well? Created by Updated on Jul 14, 2018
education Corner
This is an instant, automated response to support you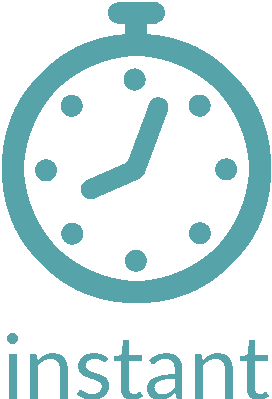 Answer:

Make studies interesting for your child
Identify the dominant learning style of your child so the teaching methods can be modified to create interest for your child. It's not the child who fails to understand the concepts. It's the methodology of teaching that fails to suit the child's need. Identify the right study time. Some children can work better in the morning and some in the evening. Ensure he/she is well-fed and has a good sleep in the night. Figure out what time your child is relaxed and refreshed. Choose an appropriate time for homework. You may choose to break the homework into two slots - one in the morning and the other in the evening. Once the suitable time is identified, follow a regular homework routine. Lastly, identify a study spot that is suitable for your child. To find out more ways of making studies interesting for your child, read this blog - How to improve concentration levels for your child
Improve concentration in studies
The part of the brain that is responsible for concentration and memory is the frontal lobe of our brain. It is also responsible for thinking, reasoning, managing emotions, problem solving and decision making. So, the concentration skills can be improved by practicing some cognitive exercises regularly, which can modify the existing brain cells. For example, play the game of 'Name Chain'. You can play with as many players as you want. Let the first player say a name. The second player should say the name the first player said followed by a new name. The third player has to say the first 2 names in the same order followed by another new name. So, the game can go on for many rounds till one person makes a mistake in the order or the name. For more such games, read this blog - How to improve concentration levels for your child
Improve memory in your child
You can play various types of memory games with your child to improve his/her memory. Arrange about 10 of the toys or any household things in a line in a particular order. Allow your child to observe for a couple of minutes. Your child may form a mental imagery or use a mnemonic or any other way to remember the order. Now shuffle the order and ask your child to arrange the toys in the same order. For older children, use the order of books in a book shelf. After they observe the order for a few minutes, without their knowledge either remove a book or change the order of the books. Let them find the right order. For more such memory games, read this blog - How to improve concentration levels for your child
Help your child focus better
Give importance to 'art'. Involving your child in different visual art forms may help him/her focus better. Craft, painting, drawing and sculpting may help your child focus as well as improve his/her creativity. For example, let your child observe any bark of a tree in a closer view and draw a picture of the bark with every minute detail. For smaller children, describe any object with words for the child to draw the details. For more such focus-improving activities, read this blog - How to improve concentration levels for your child
Note: Please check for allergies in your child and his/her medical condition. Please consult with the Doctor in person for physical examination and treatment. ananya bandbandpadhyay found the answer helpful.
Also Read
Skip
Find answers from Doctors about your baby's health and development 24X7 Parents' Partner Download APP
31% Queries Answered Instantly