Till 6months baby will fullfill his sodium requirement via breast milk. but after six months once you start with food their is no need to add salt and sugar because their kidneys won't be able to cope with the load. if your baby consistently rejects food salt less than one gram is recommended till 12months. even after 12months try to avoid fortified food Also by doing this you will allow them to relish food in its natural taste which will prevent them from picky eating which contributes VB to bad eating habits. There are chances of obesity and metabolic disorders in later life. It increases the chances of dehydration. etc. Is this true? We should not give salt and sugar till the age of two?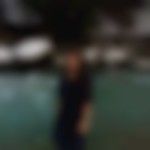 Created by

Updated on Nov 29, 2017
nutrition Corner
Answer:
Hi Poonam, you should avoid using salt in baby's diet till one year of age as their requirement of s...