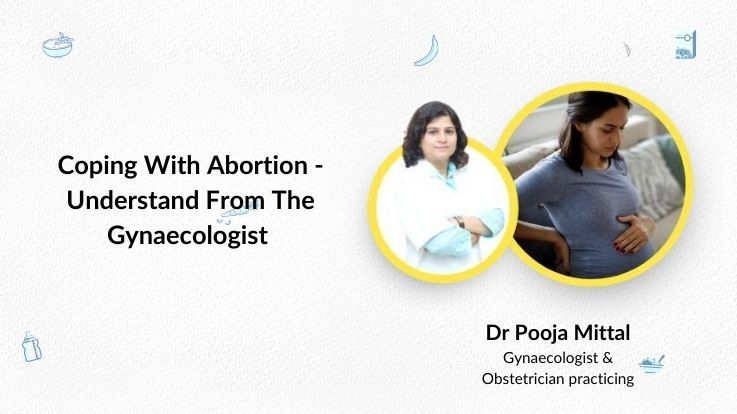 Coping With Abortion - Understand From The Gynaecologist
Jun 16, 2023, 1:30 pm - 2:00 pm
Have you recently undergone an abortion? Did you experience any kind of pain physically or emotionally? Coping with abortion can be a challenging and emotional process. It's important to recognize that coping with abortion is a personal process, and finding the right support can make a significant difference
Don't worry, we have got you covered in this workshop today.

In this workshop with the Gynecologist, you can learn how safe it is to undergo an abortion, what are the situations where you should consider an abortion and how to cope with the pain
Find answers to questions such as:

1. Are there any side effects of the abortion?

2. Is abortion treatment painful?
3. What are some common emotional reactions or psychological challenges that individuals may experience after an abortion?

4. What are the associated risks with abortion?

5. Is it possible to do an abortion in the second trimester?

6. Does abortion hurt a lot? What are the ways to cope with it?
7. How soon after the abortion can I engage in sexual activity or use contraception?

8. Can the embryo feel any pain during abortion?
9. Are there any precautions or considerations I should keep in mind for future pregnancies or fertility after having an abortion?
10. What physical risks one needs to consider before undergoing an abortion?

11. Is it normal to bleed post-abortion?

12. What lifestyle or dietary changes one needs to make after undergoing an abortion?
Join us in this Parentune Workshop with the Gynecologist Dr. Pooja Mittal to know : Does abortion hurt and Learn how to cope with the pain
Register now and ask your questions to the doctor.
Dr Pooja Mittal, Gynaecologist
Dr Pooja Mittal is a Gynaecologist & Obstetrician practicing in Gurugram. Dr Pooja has extensive experience of more than 15 years in areas like infertility issues, high risk pregnancies and offers evidence based approach.
Pay

₹

99 to register now
Skip
Please complete the form to send your question to Dr Pooja Mittal