 COVID Prevention & Home Management - Must Knows
May 19, 2021, 2:30 pm - 3:30 pm
Join this workshop to learn how to keep your child safe from COVID & how to not get it. Also, learn about home management & recovery from Dr. Narmada Ashok.
Dr. Narmada Ashok, Director and Consultant Pediatrician
Dr. Narmada Ashok is a Pediatrician and Director at Nalam medical centre and hospital. She has extensive experience in child's health, growth, development and child's milestones. Dr. Narmada has conducted various health awareness programs for parents.
Pay

₹

49 to register now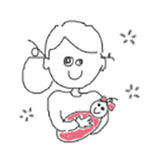 Skip
Please complete the form to send your question to Dr. Narmada Ashok