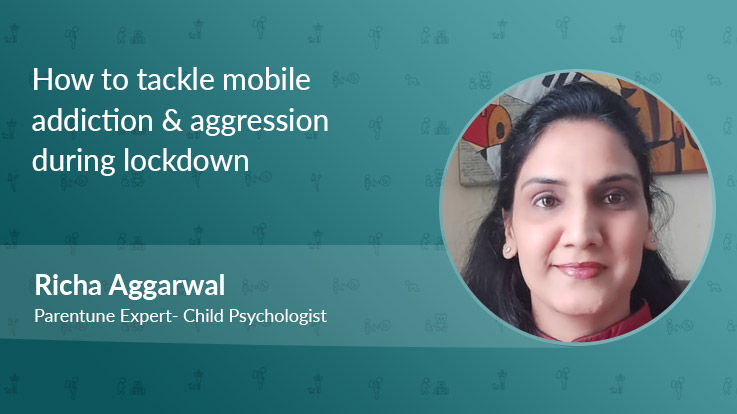 How To Tackle Mobile Addiction & Aggression
Feb 08, 2021, 2:28 pm - 4:00 pm
Like every device out there, smartphones have pros and cons too. They can be educational as well as detrimental. It's no big secret that teens have a complex relationship with technology. They are expected to use technology both in and out of the classroom to make the grade, they manage their social lives through various apps and social media platforms, and they use technology to stay organized and on top of their many, many activities. Today's teens face intense levels of pressure. Sometimes their phone use is tied to recreational activity and can help them relieve stress, but other times they use their phones to keep up with their busy lives. Ensuring that childs' technology use doesn't result in more stress for them isn't an easy task; there's no clean-cut way to delete stressful technology activity. So how can parents help?

What do I do if my teen can't stop using the phone?
If you suspect that your teen is "addicted" or smartphone use is negatively affecting your teen's daily functioning, you should join this workshop.
Interact live with Counseling Psychologist Richa Aggarwal and understand how to tackle mobile addiction and aggression during lockdown in this workshop.
Richa Aggarwal, Psychologist
Richa Aggarwal is the counselor, healer, guide, therapist and facilitator. Her area of expertise includes career counseling, adolescent counseling, parent counseling, counseling for various behavioral and interpersonal relations, deaddiction, anger and anxiety management. She has conducted parentune LIVE on this topic regularly with great results.
Pay

₹

99 to register now
Skip
Please complete the form to send your question to Richa Aggarwal