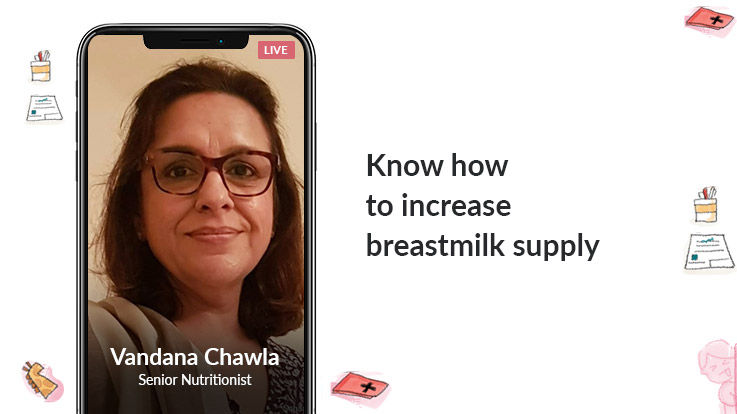 Know how to increase breast milk supply
Feb 11, 2021, 2:28 pm - 3:40 pm
Learn how to improve breastmilk supply. Interact live with Nutritionist and Lactation Expert Vandana Chawla. She'll help you with the foods that you could take to improve feed. She'll share dos, dont's & effective tips in this live interaction. Make the most with an early bird offer & book now.
Vandana Chawla, Nutritionist & Lactation Expert
Mrs. Vandana Chawla, comes with a rich experience of over 21 years, being a Nutrition Expert. She has conducted several workshops and has been consulting parents over infant and child nutrition. She has authored 2 books, the latest one is an ebook on Starting Solids. Nutricare Baby- India's first Paediatric Nutrition Community on Social Media with over 22k mothers is led by her. Apart from child nutrition she is also a Certified Breastfeeding Specialist.
Pay

₹

49 to register now
Skip
Please complete the form to send your question to Vandana Chawla