 Underweight Baby & Nutrition for Healthy Weight Gain
Dec 12, 2020, 12:00 pm - 1:45 pm
Is your baby underweight? It's a misnomer that your baby shall gain weight by increasing the food quantity. It may not even be right for your baby's health. It's important to learn healthy ways for weight gain for babies. Learn from an experienced and successful Senior Expert in this focused workshop and make your own actionable plan to help your baby meet her developmental milestones.
Duration: 1h 30 Min (45 min of Solutions and Strategy from the Expert + 45 min of live and interactive Q&A with the Expert.
What does this workshop offer
Understanding about the right weight for your baby
Understanding of weight gain patterns & appropriate nutrition for 0 to 1 years
All about how, when, To-dos & not-to-dos related to introduction of solid foods
How to tackle digestion issues like Constipation, Colic, Gastric, & Reflux.
When & How to wean your baby off from Breastmilk.
Bonus: Take-home personalised food plans by the Expert
Who should attend?
If you are a Parent to a 0 to 1 years baby (newborn till 1 years)
If you are looking to ensure timely & healthy growth for your child
If you need a healthy food plan to Introduce solids for your baby.
If you are looking for the right nutrition for your baby's growth.
If you are looking to learn with other like-minded moms guided by an accomplished Senior Nutritionist & Lactation Expert.
Vandana Chawla, Nutrionist & Lactation Expert
Mrs. Vandana Chawla, comes with a rich experience of over 21 years, being a Nutrition Expert. She has conducted several workshops and has been consulting parents over infant and child nutrition. She has authored 2 books, the latest one is an ebook on Starting Solids.

Nutricare Baby- India's first Paediatric Nutrition Community on Social Media with over 22k mothers is led by her. Apart from child nutrition she is also a Certified Breastfeeding Specialist
Pay

₹

99 to register now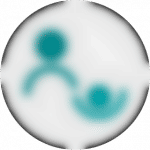 | Oct 20, 2020
Hi parents! In case of any queries related to this special workshop, you can reach out to us at helpdesk@parentune. com and we will be happy to answer any queries you may have about this workshop. Please note that there are limited seats for this, so register ahead before we are full.
Skip
Please complete the form to send your question to Vandana Chawla