Live Chat - How Healthy Solid Foods Are For 6 Months Old Baby?
ARCHIVED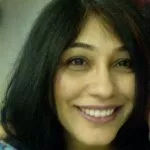 Sep 29, 2018 | 11 : 00 AM to 12 : 00 PM
What can babies eat at 6 months? Has your child completed his/her first 6 months & you want to feed him the right nutrition? Know some healthy solids that help your child to gain nutrition for his/her optimum mental and physical development. Read expert's advice on "what & how much should you feed babies at 6 months old baby?" What should be food recipes, solid food charts for 6-month-old babies & ideal feeding schedule?
LIVE CHAT with our award-winning nutritionist Puja Vasisht, and know "Healthy Solids For Your Baby Post 6 Months"
web/app_labels.text_call_helpdesk
Login
Signup
Related Live Chat