Parenting
11 Tips To Raise A Happy And Well-Groomed Toddler! Created by Kejal Teckchandani Updated on Sep 19, 2018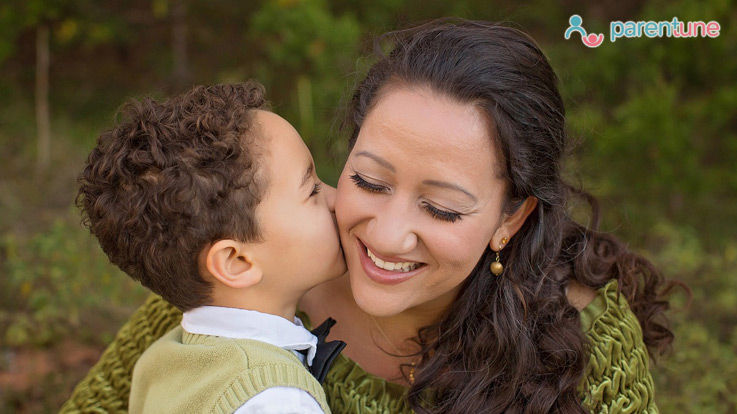 We all want well-groomed children but don't we wonder what is the right way to discipline children without getting too harsh or without affecting their original personality. Although it seems like we are asking for too much, it is possible to have a happy toddler by following some simple rules. The way we react to our child's behavior teaches them a lot.
Tips To Raise A Happy Toddler
Many a time, what we really end up doing is to address a toddler's behavior without questioning what the root cause is. A toddler doesn't throw a tantrum or "behave" in a certain manner just to frustrate you. So it is important to look at long-term results than just getting your toddler to obey you in that moment. Here are some tips to raise a happy toddler:
Find out what is really troubling your child:

A lot of times, children at the toddler stage are frustrated on account of their inability to express themselves. Teaching your little one how to sign a few key words or express themselves effectively -- such as more, food, milk, and tired -- can work wonders

Even your toddler needs space:

Don't we all need space when we're upset or angry? Several times children need to vent their anger. At that time, it's best to give them their space

Never resort to physical punishment:

By spanking them, you are teaching them to handle their anger in that way. The next time you feel the urge to spank, take a deep breath instead and consider what you want your toddler to learn

Speak in a calm tone and practice self-control:

Talking in a soothing voice shows your toddler that you're not going to let her behavior get to you. What helps your child learn is when your response shows her a different, more constructive way to handle these feelings

Create a diversion:

Children have very short attention spans -which means they're usually easy to divert. And it always helps

Don't forget to hug and cuddle:

Hugs make children feel secure and let them know that you care about them, even if you don't agree with their behavior. This is an absolutely important aspect of unconditional parenting

Talk about feelings, and how to handle them:

Read books and notice aloud how the characters are feeling: 'The dog is really happy that he got a bone.' And share your own feelings. When your child can label how he is feeling, it helps him gain control over his emotions and communicate them to others

Empathize with your toddler:

Put yourself in your child's shoes and show him the kindness he needs from you. In a simple scenario, if your little one has to wait until his meal has cooled down, show him the steam rising from the bowl. Tell him that when the steam goes away, you can test the meal on a spoon to see if it is cool enough

Use timers:

If there are two or more children playing, give them each a few minutes, using the timer, to play with a toy they both want

Let them make their own choices:

Let them choose, appropriate to their age, what to wear, and what to eat (within reason), what to play, whom to play with. This gives them a feeling of control and supports their growing confidence and sense of competency, the belief that "I can do it"

The importance of self-control and patience:

There are many daily moments when you can teach your child this skill. For example, games that require turn-taking are great for practicing how to wait and share. Rolling a ball back and forth is an example
It's a good idea to keep your response ready for situations, which typically occur often. That way, you will find yourselves being caught off-guard in fewer situations. Besides having a far more well-behaved toddler, you will also find yourself a lot calmer
Did you find this blog on how to raise a happy toddler, useful? Please share your views with us in the comments section!
Kindly
Login
or
Register
to post a comment.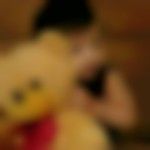 | Oct 03, 2018
super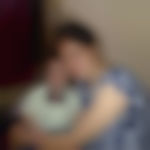 | Sep 20, 2018
Nice.. | Aug 13, 2018
Liked the article! And the 'keep a clam tone' point is so true. I have seen parents losing their temper and kids throwing even more tantrums. Self- control is the key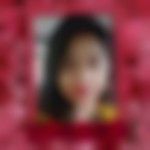 | Aug 06, 2018
Thanx.... very helpful | Jul 27, 2018

| Mar 19, 2018
good information thank you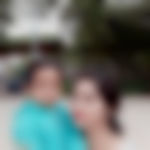 | Feb 27, 2018
Very informative thanks much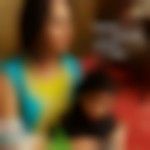 | Feb 27, 2018
its very useful | Feb 26, 2018
it's really very useful information thanks for sharing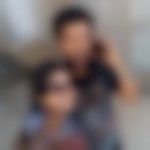 | Feb 26, 2018
this is Very useful.... i will really follow it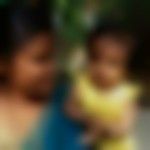 | Feb 26, 2018
useful information.. thanks for sharing | Feb 26, 2018
very useful and handy tips for raising a happy toddler. thanks for sharing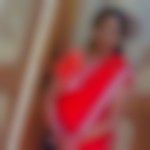 | Feb 26, 2018
useful ideas, thanks | Oct 05, 2017
3wL8w3333 15 | Oct 05, 2017
q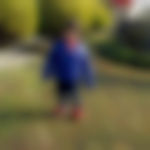 | Oct 04, 2017
mhhuu96986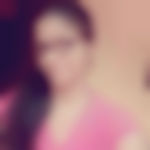 | Oct 04, 2017
thanks.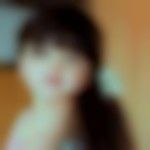 | Oct 04, 2017
ryur9r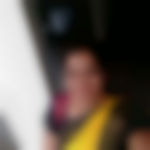 | Oct 04, 2017
very usefuk | Oct 04, 2017
thanks a lot... very helpful tips....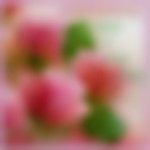 | Oct 04, 2017
nice lesson | Oct 04, 2017
this is a very helpful post thanks a lot keep sharing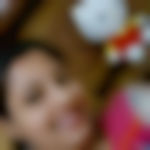 | Aug 20, 2017
thanks kejal teckchandani ji for sharing such important post for parents. | Aug 02, 2017
Nice tips. Is your child a happy one? These 7 tips in parenting are bound to help you bring up a happy child, one who grows up into a happy adult. https://www.parentcircle.com/article/7-ways-to-raise-a-happy-child/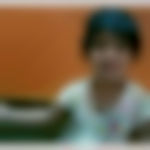 | Jul 04, 2017
My baby Is 18 months old, one day she will eat fruits and vegetables, cerelac etc. , from the next day she will not take one spoon also, only asking for milk, plz give me suggestions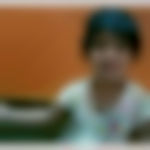 | Jul 04, 2017
Thank you for your helpful tips | Jun 22, 2017
thank you so much very useful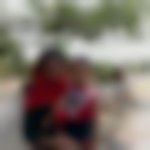 | Jun 22, 2017
thanks kejal for this useful post...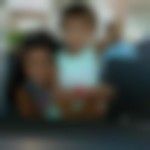 | Jun 22, 2017
thanqqqqq kejal. very nicely explained. | Jun 20, 2017
really very helpful blog thank you so much for the valuable things. | May 05, 2017
very nice topic and tips... | Apr 04, 2017
thanks good ideas | Apr 04, 2017
what if v live in joint family. if parents don't show anger but some other family member shouts on child. what if a child learns to show tantrums n bad behaviour from other children in family. how to handle tht situation


| Jul 17, 2016
awesome tips.... timely help for me.... kudos.... | Jul 17, 2016
very informative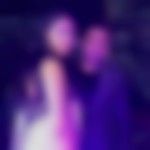 | Jun 04, 2016
nice ideas... great work.. thanks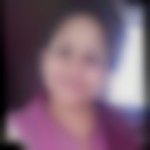 | Jun 03, 2016
Good one indeed better... Thanx | Jun 03, 2016
nice ideas.. thanks | Feb 08, 2016
Well said. ! Thanks | Jan 27, 2016
Thanks ..... | Jan 27, 2016
Wonderful article! Thank you | Jan 25, 2016
Good... thnx | Jan 25, 2016
Good... thnx | Jan 23, 2016
superb | Nov 07, 2015
Nice tips n thanks | Oct 28, 2015
Nice tips going thru a tough tym handlng my kid right nw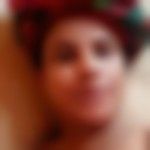 | Oct 26, 2015
Thanks a lot Kejal for your useful tips.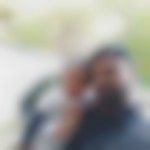 | Oct 22, 2015
Very good information & interesting . thank you | Oct 09, 2015
Very useful idea & thanks for ur tips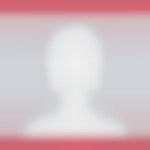 | Oct 09, 2015
Very nice idea | Oct 01, 2015
Nice tips , thanks for sharing.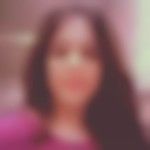 | Sep 28, 2015
Thanks fr ur tips.. | Sep 26, 2015
Thank u fa ur valuable share. | Sep 25, 2015
As a mother of 6 month Infant, I found this extremely useful. There are times when I am too exhausted and if my little one wakes up it really makes me terribly angry as its just me in home raising him. So to manage work at home and baby becomes a big challenge. From your experience, would like to know more as how did u deal this situation if you faced it. I feel really guilty after I shout out rarely on my little one... But its because of tiredness more than anything. Would like opinions from anyone here.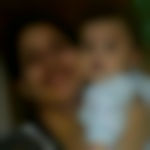 | Sep 25, 2015
Nice tips | Sep 24, 2015
certainly.. it will help.. I practice some .. let me try other ones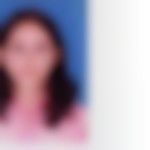 | Sep 24, 2015
Nice tips. Thank you for sharing.