Education and Learning
6 Simple fun activities to teach a preschooler - Part 1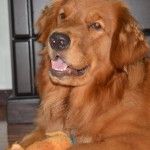 Created by Carol Updated on Feb 16, 2020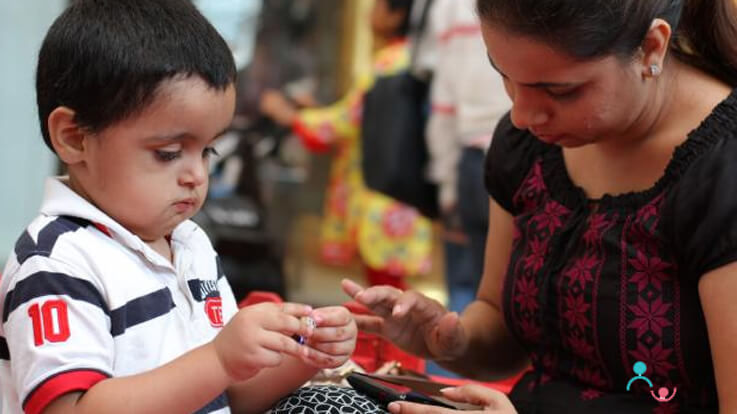 There is a common misconception among some of the young parents that, a child is not on track in knowledge development, if he or she doesn't know her alphabets, numbers or rhymes. But then there are many more important and fun things to teach a growing child, which boost growth and development in children in the early years.  These activities help in developing a child's motor skills, language skills, thinking skills and social skills.
Every single moment in our daily life is an opportunity for our children to learn. A very simple fact about child's learning is that they learn everything through exploration and play. So why not we utilize this to teach our little kids? Here are a few ideas to help them learn in fun way. In fact, these are ideas that I have personally implemented with my own son and found them to be very very productive. A part 2 of the same blog will follow with many more ideas.
1. Science concepts: Make bath time a learning experience by using rubber toys, balls, balloons, and plastic toys to observe what would sink and what would float. Child could make a guess and notice the pattern. But make it interactive. Ask the child why she thinks the balloon floats or why the wooden block sinks etc. This simple activity will teach them basic concepts of science and density. Or provide cups of different sizes and let the child measure the same quantity of water in different cups and see how many cups each size makes. Help them arrive at the conclusion on their own that smaller the cups, more the number and vice versa. Fundamental concepts taught easily!
2. Shapes and structures : Make dosas, or paranthas, in one specific geometrical shape each week so the child could learn the shapes. If you are not very good in free-hand drawing, use cookie cutters and pour a spoon of batter and spread it with the spoon inside the cutter. Also, reinforce the shape when the child is eating for example chips and nachos. What shape is the potato chip and what shape is the nacho?
3. Numbers and Counting: Counting skills improve by repetition. So when your child drinks milk, keep counting aloud each sip and see how many sips your child takes in all. Once in a while keep counting in reverse order.
4. Colour Identification: Among all other skills, preschoolers take longer to master colour identification. So mention the colour of the object in your conversation for eg: let's pick up those green leaves; did you see that tiny little green frog; black hair; white teeth; blue sky; purple dress etc. One can start using the colours in the conversation right from the time the child is 6-months old.
5. Measurements and Time: Take the help of your child to add ingredients, while cooking. It's a great opportunity to talk to them about different types of measurements. Cup measurements, spoon measurements, temperature, weight measurements etc. They can see how the oven uses temperature control and timer, how washing machine uses timer etc. Gradually, they will learn to know the hours and minutes too.
6. Sorting: Sorting is a very essential milestone that a toddler needs to achieve. Sorting is a precursor to logical thinking and cognitive development. While playing with the animal toy set, you could teach the child to sort them based on different attributes such domestic, farm or wild, carnivores, herbivores or omnivores, insects, mammals, amphibians, reptile or arachnids.  Younger children can sort on the basis of shape or colour (when hanging the laundry to dry, ask your little one to hand you the yellow clothes pin or the round one etc.). Also teach the child about animal baby's name, the sound the animals make, and the way the animals carry their babies. It need not be a serious-learning session. Make it more fun by playing dumb-charades. You could take turns to act out how the animal carries its babies for eg penguins carry on their feet, crocodiles in their mouth, monkeys around their stomach, bear on the back etc. My son used to love this game and then we extended this game to learn all other animal behaviours such as how they walk, how they look, how they protect themselves etc. 
There are an infinite number of ways to make learning a great experience. Use your imagination to come up with fun games and ideas. After all learning is a continuous process. So let's make learning fun and an enjoyable journey. Keep a lookout for more tips and ideas in my next blog.
6 SIMPLE FUN ACTIVITIES TO TEACH A PRESCHOOLER
This content has been checked & validated by Doctors and Experts of the parentune Expert panel. Our panel consists of Neonatologist, Gynecologist, Peadiatrician, Nutritionist, Child Counselor, Education & Learning Expert, Physiotherapist, Learning disability Expert and Developmental Pead.
Kindly
Login
or
Register
to post a comment.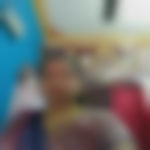 | Oct 11, 2017
like frond cold said wood some sissy times so re 9 hi out 7p pop 4o6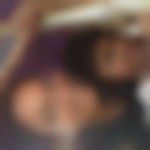 | Oct 11, 2015
Alphabetical wooden/plastic fixing puzzling will be of great useful to toddlers to identify and learn alphabets quickly than rhymes and recitation. This is my experience and worked out very nicely for my kid. | Oct 08, 2015
Hi Pooja, To teach alphabets, teach alphabet rhymes to first learn to recite the alphabets. use alphabet peg puzzle, alphabet block puzzle, floor jigsaw puzzles,fridge magnets to learn to identify alphabets. use lexicon cards to play memory games or to randomly identify the alphabets. Choose one alphabet a day and make your child circle it in magazines or newspaper, Start with upper case letters and then move on to lower case. Play treasure hunt by hiding the alphabets all round the house. Let him call out the alphabet name after he finds each alphabet. make him create his own alphabet book choosing one alphabet for few days. fill each alphabet page with pictures of the objects or real objects, whose name starts with that particular alphabet. make him draw pictures of object that starts with the alphabet, decorate each page with markers, stickers, painting. play alphabet and drawing game where you write an alphabet and make him draw some object using the alphabet. you can take turns to draw. draw a snake or a vase with S, ball with O, umbrella with J, fan with q etc.. Use the above visual cues to make him remember the alphabets. Also use sign language such as victory sign for V, pause sign for T, make an L with fore finger and thumb keeping them perpendicular to each other to represent L, join the tip of both the thumbs to form an angle to show A and so on. Use your imagination. look for alphabets in logos such as BMW, Volkswagen (VW), Acura (A), Mazda (M), honda(H), KFC, 3M, BBC etc. Select the category of logos based on his interest. First let him learn to identify the letters when shown randomly. Most kids are good in visualization. so first name the alphabet and ask him to find it from a collection. the alphabet name is very abstract for him. So he may not remember the alphabet name. But when the name is given to him to find the visual representation, it will be easier to pick up the alphabet from collection. once he is comfortable picking up all the right alphabets from the collection, in the next step, do it vice versa. Show the alphabet and ask the (abstract) name of the alphabet. hope these are useful.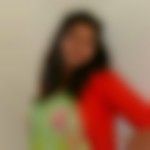 | Oct 08, 2015
Plz suggest some idea abut alphabet recognition.... | Jul 14, 2015
Gr8 ideas | Jun 20, 2015
Good ideas ...... | Jun 20, 2015
Superb ideas... | May 19, 2015
Thank u so much... Very usefull for toddlers. | Feb 24, 2015
good one for toddlers | Feb 23, 2015
very useful tips... another thing which I personally do to engage d attention of my 2yr old daughter at d grocery store is to make her familiar with d names of different fruits &veggies every time I shop,now she even helps me in picking them up. | Feb 23, 2015
Good ideas thanks | Feb 05, 2015
Hi Amreet, try these activities : 1. for language development keep talking to your child about all the things you do when you are with the child. 2. Babies learn a lot by listening and seeing. So while talking point out on things and talk. While going to park or for a walk keep pointing on things you see and talk about them. 3. Use clear and correct words instead of baby talk so child would learn the correct word. 4. give your child some pots and pans and spoons that are safe to play with. they love tapping on the utensils. 5. you could put some beans inside a plastic container to use as a rattle. but ensure to seal it properly to avoid choking hazards. 6. play all type of music for him to enjoy. 7. give him a basket and some colorful balls so you child could put them inside the basket and take them out. encourage your child to move (crawling or rolling) by using a moving toy. 8. give him different textures to touch and explore such as satin cloth, woolen sock, wooden toy, artificial fur, smooth glass surface, rough paper, leather purse. there are colorful books available with different textures to explore. 9. play peekaboo with your child. or hide his favorite toy under a blanket and let him find it out. 10 hide a stuffed toy with half of the toy seen and the rest hidden. see if your child finds out the toy by correlating the part of the toy or the color of the toy. 11. line up 3 paper cups and keep an object such as a ball or a building block under one of the paper cups. now slowly move around this cup with the object and change the order in the line. see if your child is able to track the cup with the object. 12. use toys such as stacking cups, shape sorter, a toy that makes noise or music or a toy with cause and effect i. e button to press, string to pull, lever to turn, wheel or screw to rotate etc to explore. 13. read a lot or talk about the pictures in books regularly. | Feb 04, 2015
Thanks for the ideas... But just wanted to know wat. An I start with my 8 months old son | Dec 22, 2014
good ideas.. well written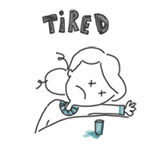 | Dec 22, 2014
thanks for such a good blog. loved it! | Dec 22, 2014
very interesting ideas Carol. I am sure if we apply these, our kids will learn way more than they would through traditional methods.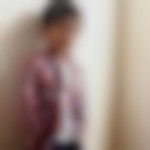 | Dec 20, 2014
Hi carol.. nice blog .kids have fun with mom in kitchen helping out. My son enjoy doing things like playing with vegetables adding sugar to his milk, toppings to his corn flakes.. by they way they learnt he nutritional value of the food and feeling happy that they did on their own. | Dec 20, 2014
Yes carol, great ideas. I used to give colored lunch boxes after cleaning and ask my child to select correct lid and close. Besides, i asked him to arrange utensils in drawers after cleaning. I started this when my son was 1. 5 year old. Separating veggies after coming from market etc. My son is 3 year old now and would do everything and tells his fathet to keep them in thier place, when he is lazy to do that ;) | Dec 19, 2014
great ideas
+ Start A Blog
Top Education and Learning Blogs
Top Education and Learning Talks
Top Education and Learning question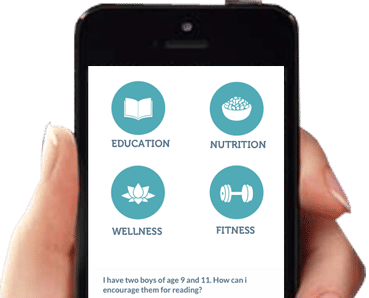 Download Parentune App
Please enter a valid number

{{trans('web/app_labels.text_Heading')}}
{{trans('web/app_labels.text_some_custom_error')}}
{{trans('web/app_labels.text_Heading')}}
{{trans('web/app_labels.text_some_custom_error')}}