Education and Learning
Which 7 Questions You Ask While Choosing A School?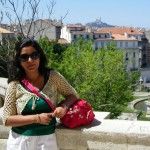 Created by Ankita A Talwar Updated on Dec 26, 2018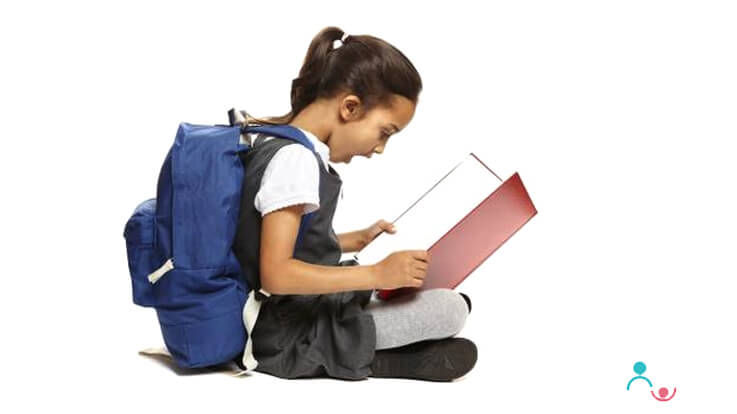 When it comes to choosing the right school for our children, we all want to be super sure of our decision and not make any mistake. After all, schooling is not just about teaching children academics. A good school fosters an overall development for your child, helps a child find their expression, and prepares a child for the challenges ahead by instilling the right principles and values.
At parentune, we not only recognize the importance of the right school for your child but also share your concern. And so, we organized a webinar with our Education Expert, Nitin Pandey, on Choosing the Right School for your Child. Parents participated actively in this proparent services webinar and got their doubts cleared around a host of issues—from preparing the child for nursery admissions, what education board to choose, changing schools midway through an academic session etc.
What to Ask in The School Visit?
We get you a peek into the webinar by our expert.
Question #1 - How can I prepare my 1.8 year-old-child for nursery admissions?
Ans - Assuming that your daughter has started expressing and speaking in words, you could begin with colors, vegetables, things of her liking in the outdoors, picture books, and some initial familiarization with numbers. Make it as playful and interesting as possible. You could also try some clay modeling, pattern games, lego, Pictionary, games with numbers, making the learning incidental to the experience.
Question #2 - My daughter Sakshi will be 2 years this June. My concern is which board should I put her into? I am in Mumbai. I am an IT- software professional.
Ans - Preschool is board independent, but for schools, you would have options between SSC, CBSE as well as ICSE, all three being in good numbers in your area. Let me give you a quick comparison.
SSC- syllabus focused and driven by the same, limited infrastructure, reasonable fees, low on technology and physical infrastructure; CBSE- largest education board in India, focused on syllabus again, off late has got a new assessment called CCE-trying to change, one has to go from school to school to compare; ICSE- Focused on project based learning and understanding right from the beginning, gives more flexibility to learn concepts, not so much biased to syllabus completion, at the same time-competitive enough.
Also, CBSE has a clear structure to foster result based pedagogy, whereas ICSE has a focus on conceptual understanding. Having said that they are both trying to focus on practical/hands on application of the learning. That makes them a better option compared to a SSC.
Also Check: Age, Stationary Norms in Nursery School Admission
Question #3 - I have read that if planning for competitive exams - CBSE (concentrating more on physics, chemistry and maths) and ICSE (concentrating more on art and learning) are better. Is that correct?
Ans - Actually, ICSE has a good balance between science subjects as well as arts. And compared to SSC, both CBSE and ICSE have evolved and innovated faster.
Question #4 - I know CBSE and ICSE are more into practical knowledge rather than bookish knowledge. But the amount of assignments, projects they ask the child to do and expect it the very next day - makes me re-think, would I be able to give ample time for my kid to deal with this kind of pressure.
Ans - You are right about the projects becoming a menace off late....but this again has been the case mainly with a few CBSE schools, not all. ICSE board manages this with a good balance. I understand your worry about being able to give enough time....that i hope, you would balance well as Sakshi grows up.
When choosing a school for her, look for a place which gives her a variety of learning in the surrounding rather than just rote learning from the textbook. When learning infrastructure is not supported by extra-curricular activities and sports infrastructure, it is a downer....it is good if the school has a balance between the two.
Also do look at schools independent of the board, but on factors like teacher quality, learning and physical infrastructure, feedback mechanism, and most importantly the word from the fellow parents whose children are studying at these schools.
Must Know: Nursery Admission Form-filling Guidelines
Question #5 - Someone suggested that till primary I put my child in ICSE or CBSE and then from Secondary section onwards, I continue with SSC. That will lay the foundation, enhance the way the child thinks. What is your opinion?
Ans - I won't recommend that, changing the board to SSC after CBSE/ICSE in primary is a bad idea. That would lead to complete confusion. These two are completely different ecosystems by themselves. In fact, the other way round if so happens at an early grade- say before grade 5, it is still fine to move the child from SSC to CBSE or ICSE.
Question #6 - I am unaware of the admission process after schooling. When you get into Junior colleges, how do they rank the children from different boards and give admissions?
Ans - For Mumbai- clearly, the pass-outs from CBSE/ICSE schools are doing better in competitive exams, college entrances. But outside of Mumbai too, CBSE/ICSE would be a better entry point at colleges. Now, even exams like IIT, CAT give a percentile weight-age for the school results (XII- results). 
Must Know: Tips to Prepare Child for Nursery Admission Interaction 
Question #7 - What should a preschool be about?
Ans - I think a preschool is a great place for child's physical and mental development, social skills, fostering independence and just to be looked at it to prepare a toddler for a competitive school is not a good thing....one needs to let the child explore his/her surroundings and learn about the world around him/her and not push the child to compete to get into a school.
Kindly
Login
or
Register
to post a comment.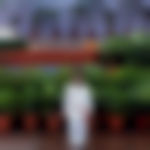 | Aug 25, 2018
htgbkurgkki9pppigbno84b87r3589ijte202946heksi30e9iwj2m92029e7try3jp30eyehl3037 | Aug 24, 2018
pppppppppppppppppppppppppppppp | Aug 23, 2018
l m also confused about CBSE and I de.. my daughter is 5 year old .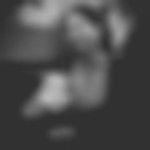 | Jun 22, 2016
plz suggest some good schools. i live in Hyderabad Kondapur so I need a school near to my house. he is 5yrs old n next yr he will be going in lst class I need a good school which help in all-over development of child and have a big ground. and i am confused which board should I opt for him. actually I have been giving tuitions since 5yrs n in my experience ICSE is better then cbse. but when I talk to other parents they told me for competition base u should opt for CBSE. so guys plz help me. | Jan 27, 2016
Nice read.. my daughter is 4 and goes to Indus Junior School at Gachibowli. Indus is an IB school and I am truly impressed by their philosophy. My child's confidence levels and his communication skills have shaped so well.. it really makes me proud as a mommy!! In my opinion, it is the experiences that shape a child's personality and this is something both me and my child will cherish throughout a lifetime! :) :)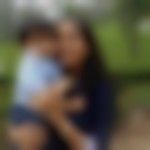 | Sep 03, 2015
Good Article and thank you for sharing the info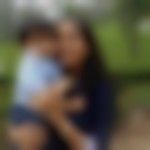 | Sep 03, 2015
Good Article and thank you for sharing the info | Aug 04, 2015
Hi my daughter is 20 June 2010 bone .... she is slow learner now she is in KG class in CBSE ...based school.. can plz suggest good school for my daughter where low pressure of study. .. I am from Delhi. .. thanks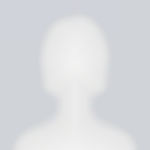 | Aug 03, 2015
yes very informative .. my son is in ukg in icse board .he get very tiread of so much learning. sometime in think I should change is board to ssc board coz he could not cover up than I beat him. plzz suggest should I change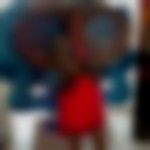 | Aug 01, 2015
Good info.... thank you alot | Aug 01, 2015
Mrs Namrata, just read ur comments. I am a doctor myself so wud say that CBSE is a board to opt for competitive exams. | Aug 01, 2015
Hey... in my opinion CBSE curriculum is closest to d what u need for competitive exams (IIT/Medical). I often saw kids from ICSE board struggling , as the courses were pretty different. From my personal experience, CBSE is a better choice for d kids, if they plan to go in the fields I mentioned earlier.. | Jan 06, 2015
Hi.. My daughter is in second year of Montessori based educational system which is currently supporting children till 12 years of age ..activity based learning. . am afraid if she ll be able to cope with conventional system of education from her 13 years.. Can u pls help me with these doubts | Dec 02, 2014
Hello my kid is 12. 12. 2012 born Acoording to. admission rules in our area she is elidgible for nursery admissions but she will be the youngest in her class I am a little confused as i put her in. play group next year . Schools wont take her next year in nursery Is it ok if she starts her nu rsey from 2. 5 years | Sep 10, 2014
Thanks for sharing the views. It is really useful. My child is in nursery in a school which has IGCSE pattern. Am very happy with the study methodology . However, Can u tell me how different is from CBSE/ICSE and would it be prudent to continue in the same curriculum . Will it help her for competitive exams in future? | Sep 03, 2014
hi Deepali - sorry about that. For ICSE schools in Mumbai- if a child is 3½ to 4½ years by May 31st, of the relevant year, the child is eligible for admission to the KG/Preparatory Classes in June of that year. so, if Pradumna is 3 year 6 months by 31st may- then only he shall be eligible for KG, or else you shall have to wait for the next academic session. | Sep 02, 2014
Dear Nitin i guess there is some confusion, Pradyumna is born in Jan 2012 so by June 15 he shall complete 3 year 5 months. Kindly advice | Sep 02, 2014
Deepali - From the DOB- Pradumna shall be 2 year 6 months by June'15, so he would ideally continue with preschoolng and not go to a full school- be it any board. You could look at the school in 2016 session. | Sep 02, 2014
My son Pradyumna is born on 30. 01. 2012, presently he is going to Tree House Nursery. He will have to repeat Nursey again or will he be eligible for Jr. Kg. I am planning to put him in a ICSE Board School in Mumbai | Sep 02, 2014
what is the entry age for nursery in a ICSE board school in Mumbai | Sep 02, 2014
khushboo I understand your perspective. IB/IGCSE are two international boards gaining popularity slowly in metros. It's a much detailed topic, I shall be covering it in the upcoming LIVE CHAT on parentune. Each board that ways has advantages and limitations. | Sep 02, 2014
very informative and thanks for sharing. | Sep 02, 2014
Why there is no mention if international boards while comparing schools?? I am all confused which is better board. if possible please through some light. | Jul 16, 2014
Very informative tips as it helps parents to select right option for their kids. I suggest MatriKiran school in gurgaon where parents find all the facilities under one roof. | Jul 11, 2014
Perfect article. We too would be enrolling our 3 year son to either CBSE or ICSE next year. We were still in doldrums as in which board to opt for, your article answers it all.. Also would like to share that one of our neighbors, he put his kid to an SSC board due to high school fees of the former boards, but not highlighting that aspect, he is of an opinion that CBSE/ICSE are just new fads among the working parents. education level is same in all the boards. He opines that earlier generation too have studied from SSC board and are doing pretty good, then why to waste money on CBSE/ICSE board? Your article gives a clear understanding and solves lot of complex question that arises in our minds. Thanks a lot for this article :) | May 03, 2014
Thanks Ankita, nice article.. very informative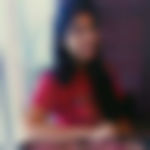 | May 02, 2014
Must know for parents. Thanks for the information. | May 02, 2014
Good questions well answered | May 02, 2014
very help | May 02, 2014
very informative | May 02, 2014
Crisp yet informative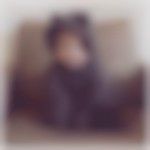 | May 02, 2014
good questions, well framed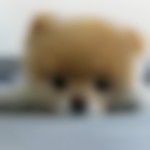 | May 02, 2014
good tips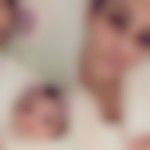 | May 02, 2014
thanks for sharing
+ Start A Blog
Top Education and Learning Blogs
Top Education and Learning Talks
Top Education and Learning question

{{trans('web/app_labels.text_Heading')}}
{{trans('web/app_labels.text_some_custom_error')}}
{{trans('web/app_labels.text_Heading')}}
{{trans('web/app_labels.text_some_custom_error')}}