Parenting
A new mom's dilemma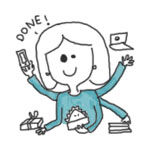 Created by Tejal Singh Updated on Aug 08, 2016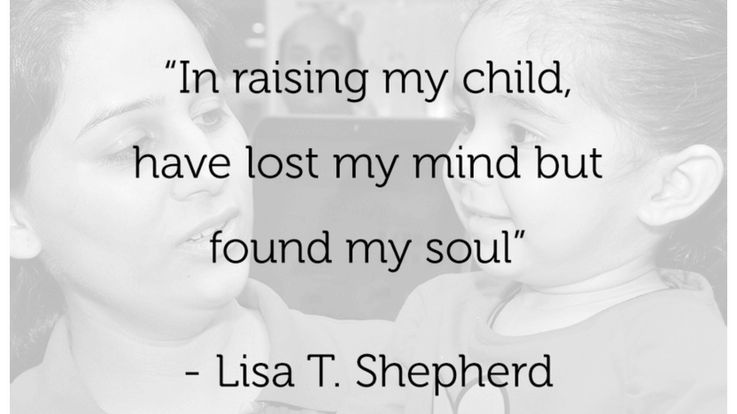 Before my baby arrived, during long working hours at office, my friend used to say to me that once the baby comes, you will barely like to wait after office hours to catch up with us and I used to smile thinking of it as an over-exaggeration. But after delivery things changed! At the hospital, I was totally dumbfounded for a few minutes when the doctor gave me the baby in my arms. I didn't want to give away my baby for a minute. My baby came home and my routine started. Managing the first child single-handedly was certainly not an easy task, but, I loved it. From his massage, bath and then nappy change to feed, each day was passing full of joy. I was not concerned about the world and especially about my work. My colleagues came to meet my baby and one of them said, "Enjoy as much as you can, as after the maternity break you will have to join back."
Suddenly, reality hit home. Yes, I have only three month left. But why? How can time fly so fast? I started thinking that I will leave my job and be a stay-at-home mother; I didn't want to work as I couldn't imagine leaving my son behind. My son was 5 months and there was just one more month left before I needed to join back. I was so stressed, unable to sleep or leave my baby at all. I kept thinking: I have been doing things for him, and now some other person will take care of him. Why?? But, maybe behind this there was another reason, a bigger fear, will my baby love me as much if I leave him to go to work? Will he miss me? Will he cry for me? (Being a mother, I felt when a baby cries they only miss the mom) Will he love me as I loved my mother?
The "D Day" arrived, and I cried. I left home once my baby had gone off to sleep. The first day, I called home at least 8 times in 8 hours and every time I got the answer, he is playing, he has slept, he has eaten etc. Means he didn't miss me? What? He stayed without me? He didn't cry?
When I reached home, and the moment the door was opened for me, he smiled, shouted, and laughed. Through his happy reaction he told me that he had missed me; he remembered me; he enjoys my company and yes, he loves our fun time together. All my doubts and fears vanished.
Today also while going office, I feel like I am missing out something. But, I know he is becoming independent and more than that even I am becoming independent. He knows it's 6:30 and mumma will come and 7:15 papa will come. And yes, I have discovered that come what may, my baby still loves me even though he may not see me throughout the day! Such is the bond of a mother-child.
This content has been checked & validated by Doctors and Experts of the parentune Expert panel. Our panel consists of Neonatologist, Gynecologist, Peadiatrician, Nutritionist, Child Counselor, Education & Learning Expert, Physiotherapist, Learning disability Expert and Developmental Pead.
Kindly
Login
or
Register
to post a comment. | Feb 25, 2020
You satisfy me 😭 thnx | Feb 25, 2020
Very well explained, thank you very much for sharing your experience. I am already worried how am I going to manage as I just have two more months before I join work. my lil boy will be four months then. | Dec 25, 2019
Tejal Singh This gives me some hope thank you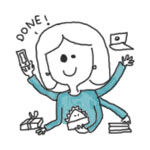 | Dec 25, 2019
Babies love thr mom alot... don't go out with guilt. They grow and have better understanding then us. This is what I have learnt from my son.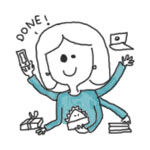 | Dec 25, 2019
Thank you Priyanka. Stay blessed | Dec 23, 2019
This is what i am suffering from now ! I am gunna leave him with his grandmother but i cry every day cuz I'm gunna miss him and i don't know if he's gunna miss me and if he is gunna have fun like we do together!! You described my feelings but i wish to feel better when i get back to office :( | Dec 23, 2019
This is the 1st post I have liked the mosst. You are mentioning my feelings here. Difference is that i took 6 months more leaves after maternity leaves to stay with my baby. | Dec 22, 2019
Actually u r right, when ever I m thinking about this feeling, I got cramps in my tummy | May 02, 2019
I have a 3. 5 months old baby girl. when he was 2 months old I joined back to office having same fears. I used to visit her in lunch break for one hour everyday. after a month and half, I still have same fear although when I go home she smiles with me, she spent all time with me. still, I m so insecure from her... the thought that she will enjoy other's company more than mine does not let me sleep all night.. I sat with her all night seeing at her even she is sleeping... 20 hours (other than 4 hours of sleep) I remind myself to be positive about all situation, sometimes, it works and sometimes not. what should I do? | May 02, 2019
I am a house wife for now . I have 11 months old baby girl. I am pursuing my B. ed degree from Allahabad state University and 1 year is already over. I want to go in academics and I want to be a teacher in a reputed school. I just think sometimes that may be when I will start to work in a school my daughter would be almost 3 years old by that time. And then we both can go to the same school with me as a teacher or her as a student or she might get admission in a different one. But then we both can come and go with the same timings in our hand. This can be the best part of it. I can look after her as well. | May 01, 2019
my daughter is going to be 6 months old. I don't know why am I crying while reading this, though I'm a homemaker as of now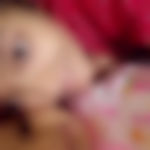 | Sep 19, 2017
I'm also suffering with d same issue .......feeling embraced as the time is passing.... ur a working mother but I shud work hard for my master's(MDS)it's so difficult to manage getting scared ....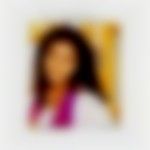 | Apr 06, 2017
same feeling. need to join office back in a month time, | Apr 06, 2017
am going to get this feeling soon.. thax for sharing | Apr 06, 2017
yeah absolutely!!! I too felt same !!!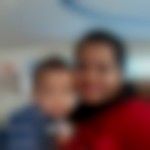 | Apr 05, 2017
yup.... same. feeling...... most difficult phase of life | Apr 05, 2017
Today is my first day to office leaving my 6 months old boy at home. I felt the same.. Thx for sharing..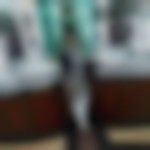 | Apr 05, 2017
similar as my life. | Apr 05, 2017
same story is mine too | Apr 05, 2017
Very true same thing facing by me | Apr 05, 2017
Its my story too.... we miss many of there mile stones that they achieve for the first time in our absence.... our job is also very important as its somehow for there better future.... | Apr 05, 2017
I FELT THIS STORY IS FOR ME.... THANKS FOR SHARING FEELINGS OF YOURS & ALL WORKING MOTHERS LIKE US.... | Apr 05, 2017
beautifully written truth.. | Apr 05, 2017
loved this one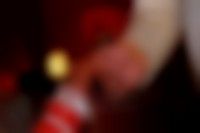 | Apr 05, 2017
heart touching.. | Apr 05, 2017
seems like it's my story... very true dear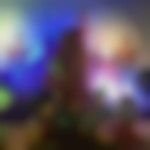 | Apr 05, 2017
very nyc article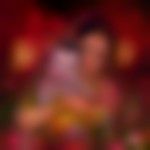 | Mar 27, 2017
even after reading this i still feel scared to leave my daughter alone for 9 long hours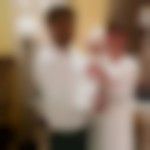 | Mar 27, 2017
really very nice article. Exactly same feeling when i started my job. crying for whole night before joining . its veri difficult for a working women to leave her baby alone its really just like yor soul at home and body at other place. | Mar 27, 2017
very nice article.... even I m going through the same emotions when i think of joining back to my office . it does churns the heart out but end of the day i convince myself saying my earnings is for his better future. | Mar 27, 2017
very nice article.. every working mother's thought are being expressed in this article. | Mar 27, 2017
I am a mom of twins ( boys). Their birth weights were 1. 75 and 2. 05 kg. now they are 15 months old n both weighs d same 8. 75 kg. is it under weight? If so Wat can b given to increase the weight of my sons? | Mar 26, 2017
hi!!! my baby is 5 mths. even I HV to join office next month. whatever u wrote, same was happening in my mind after seeing your experience, made me calm down. it's is true that no one can take mother's place in this world. feeling blessed.... | Mar 26, 2017
very nice article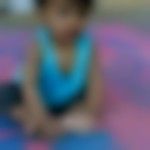 | Mar 26, 2017
very good article. I feel d same when I leave my 11 month boy at home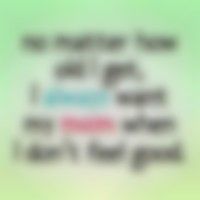 | Mar 26, 2017
wow so nice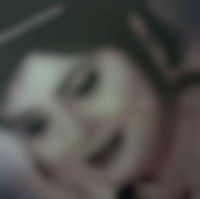 | Mar 26, 2017
thank uhh... this artical calmed me shoo mch..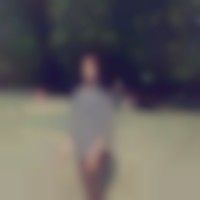 | Mar 26, 2017
very supporting n calming article. I m also going to join after 1 month leaving my 6 month daughhter..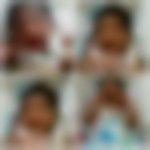 | Mar 26, 2017
I'm also going to join tomorrow I feel very sad for going to leave my baby for more than 8 hours | Mar 26, 2017
.qn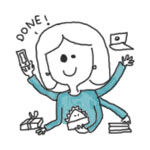 | Jan 12, 2017
All the best @urvashi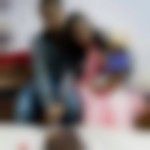 | Jan 12, 2017
I also hv to join after 20 days n I m very anxious abt it.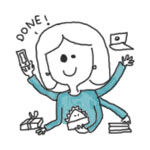 | Jan 03, 2017
Yes @nisha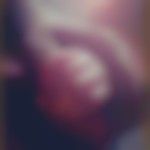 | Jan 02, 2017
Its realy hard.....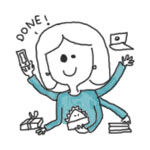 | Dec 15, 2016
Yeah @meghna you are right. Joining back is tough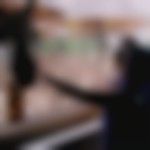 | Nov 09, 2016
yes for me too... it was really a hard time.. rejoining my job after 1. 5 yrs.. I took extra 1 yr sabbatical leave... without pay.. to stay bck with my baby... I have rejoined but miss her at times during work....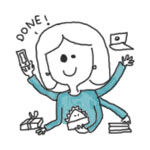 | Oct 06, 2016
thank you @Ritu. Hat's off to all the wonderful mom out in the world.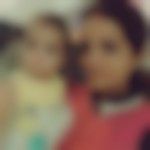 | Oct 06, 2016
hats off to every working women.. to leave ur lil one n pay attention to ur job it's too difficult.. nt everyone's stage..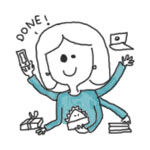 | Sep 24, 2016
@amruta- if you have practice option then its best to opt for. Every mothers wants to give best. Happy Parenting. All the best.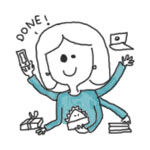 | Sep 24, 2016
@thank you kanchana. | Sep 24, 2016
it's really nice you have mention everything. I am in the situation now, I have resigned from office when I have to rejoin when my baby was 6months now he is 10months but still I m not able to make up my mind to be away from my lovely kid. as current requirements of 8am to 8pm jobs.. let's see I m qualified professional so thinking of starting my own practice but anyhow I need to be away from him.. it was really very hard decision of resignation but for my baby I have to take. hats off to working ladies,, in current world we have to give our babies... time,,care,money,good life style ,good education, all luxuries in life... we just need to judge sequence.. thx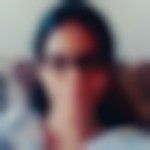 | Sep 18, 2016
hi, it's such a heart warming experience to read this blog... I am one among the working mother's list.. though I can see this as forward walking with strong heavy heart, I can't accept it all over... was expecting such an positive thing from any1... and this blog helped me a lot... And here is one from my side, the way we love and care our child.... the same way he will love and enjoy us..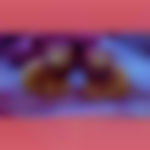 | Sep 08, 2016
thanks Tejal , it was such relief reading your blog. | Sep 01, 2016
Thank u.. I' m relaxed after reading this blog. Same questions pop up in my mind too when I look at the calendar as my joining back date is approaching.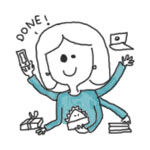 | Aug 27, 2016
All the best @shamala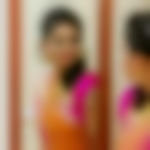 | Aug 25, 2016
Exactly I am in same stage. I have to go to office by leaving him . I feel he is very small.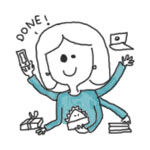 | Aug 11, 2016
Thank you @shikha.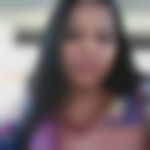 | Aug 11, 2016
Hi Tejal, read your blog, this is the mental state of every mother actually. You wrote this and I was wondering as some is telling about me. My daughter is 23 months old now but still when I go to work, have the same fear or off mood while leaving her. However, I am very strong mother as per my husband because She has started to go to the play group at the age of 22 months. And, that was also my decision to see her strong eagerness of learning and making friends. She is fond of friends. But when she comes back from school and see me, and second round in the evening I come back and see her face gives a different kind of craze to see her and happiness. Thanks for sharing your feeling or in other words feeling of a working mother.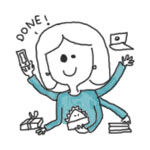 | Aug 11, 2016
@sreevidhya, thanks for appreciating. Lots of love to your little star. All the best. | Aug 10, 2016
Tejal,... you are my eye opener.. struggled a lot to speak to my in -law on getting back to job, as my cuddle (Mokshith) is jus 5 months now.. I had the fear that he might not love me as I leave him and get back to work, I speak to him about the financial pressure we have, apart from that we had to give you good education and so on... though he doesn't understand at this stage. Your blog gives me a food vibration and positive energy that Mokshith will not miss me even I get back to work..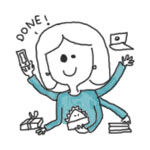 | Aug 10, 2016
Thanks @ujwala for appreciating. All the best. | Aug 10, 2016
Thank you so much for sharing... I'm facing same situation... I have to rejoin in Nov... I was in same stress abt leaving baby but after reading ur blog feeling relieved... Thank you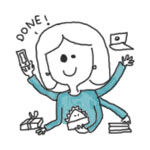 | Aug 10, 2016
Thanks @SD for appreciating. All the best for rejoining. | Aug 10, 2016
Awww you so correctly penned down my dilemma of joining back to work ... Certainly your experience has given me little relief ... Thank u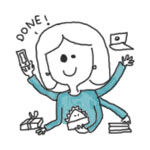 | Aug 09, 2016
Thank you @Mansi. Yes, you are right, let them develop their new circle and let us have ours.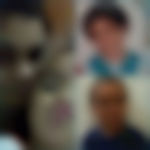 | Aug 09, 2016
You really wrote almost every mothers fear... I felt like this but when he joined school.. He cried a lot when I left.. but soon started enjoying that school time, friends and now at age of 3 yrs he also tells me how much fun they had in school ? how fast he finished lunch box or even if he not liking any friend because of small fights.. I know what my father told me was right We can be reason to create their world but we have our own circle and they need to get them into new circle on their own .. We can not keep them with us all time.. but this is main reason why they love us. We gave them identity and after doing that next step is to give space to achieve their own Personality.. starting is difficult for kids and mothers both.. but that is power of this relationship this is an ultimate bond of life for both kid n mom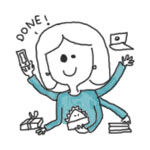 | Aug 09, 2016
@neha Mittal - all the best.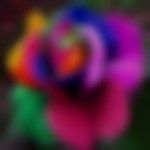 | Aug 09, 2016
u penned down my heart state.. absolutely understand.. going through same. have to join next month :(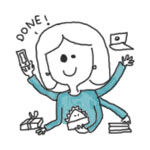 | Aug 09, 2016
@nidhi, yes mother find it tuff to be apart from child. At some point strong decision needs to be made. All the best.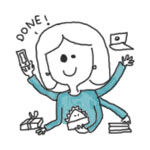 | Aug 09, 2016
Hi @vandana, don't worry. First day is tougher and second seems to be bit easy. All the best. | Aug 09, 2016
Thanks for such blog... I m gonna start work soon & have all these fears. This article has surely reduced my anxiety a little bit. Just by reading this article n thinking about it made me into tears. I hope things settle down smoothly. .. | Aug 08, 2016
I have a baby girl "PARI". she is 1 year old. it's being 2 yrs am at home because doctor strictly advised me bed rest during pregnancy. now am thinking to join office again but I can't make my mind and heart to be apart from my baby. she is my world I dont know am I able to focus my mind on my work or not and if she will going to miss me how can I communicate with her. am quite worry......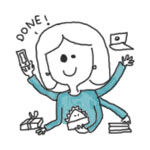 | Aug 08, 2016
Thanks @tasneema. All the best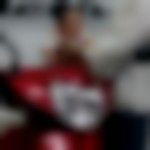 | Aug 08, 2016
I hope so.. Really thanks for this wonderful blog.. It is exactly how I feel was unable to put in words..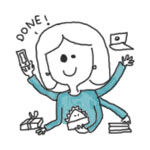 | Aug 08, 2016
@swanandi, stay calm and go ahead. Baby always know who mommy is.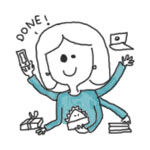 | Aug 08, 2016
@poulomi, babies are adjustable. Just we mom need to adjust. I learnt this after I joined back.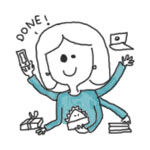 | Aug 08, 2016
@tasneema, yes being mom fear is obvious. Try taking one step, rest will be assured.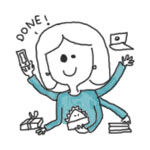 | Aug 08, 2016
Hi vishaka, with the passage of time, fear decreases. Need to stay calm.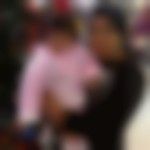 | Aug 08, 2016
very nice thing to share.. I too undergoing d same dilemma.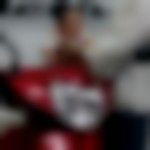 | Aug 08, 2016
Very True.. The biggest fear I have is that my baby will be more attached to somebody else and not me if I leave him and go to work!!! | Aug 08, 2016
Poulomi Choudhury Trivedi
its realy gonna be a tough tym for me even and m very much worried how am i gonna stay away from my baby during long office hours. i cannot live without my baby evn for a minute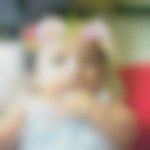 | Aug 08, 2016
same problem me too facing I am also having same fear.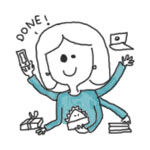 | Aug 08, 2016
Thanks a lot @jayasheela and @pearline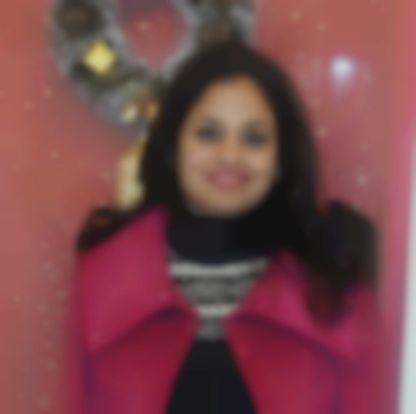 | Aug 08, 2016
I too am going through this dilemma. . this article has truly come at the right time. . thank you | Aug 08, 2016
very true.. :-)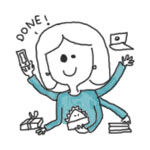 | Aug 08, 2016
Thank you @Dr. Pooja. | Aug 08, 2016
nicely quoted dear... every working mother will relate to this.. reminded me of everything of my journey till now... apprehensions.. anxiety... posseeiveness.. D day... n most fullfilling... his smile when he saw me at evening everyday... :)thank u :)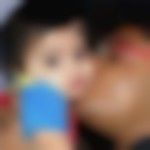 | Aug 08, 2016
True!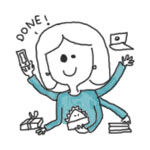 | Aug 08, 2016
It's tuff, but has to be done. All the best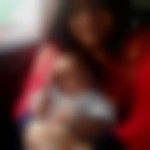 | Aug 08, 2016
i am sailing in the same boat.
+ Start A Blog
Top Parenting Blogs
Top Parenting Talks
Top Parenting question