Food and Nutrition
Are You The Reason Behind Your Child's Fuss? Probably Yes!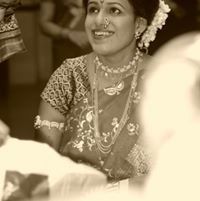 Created by Sweta Kadam-Jadhav Updated on Oct 09, 2017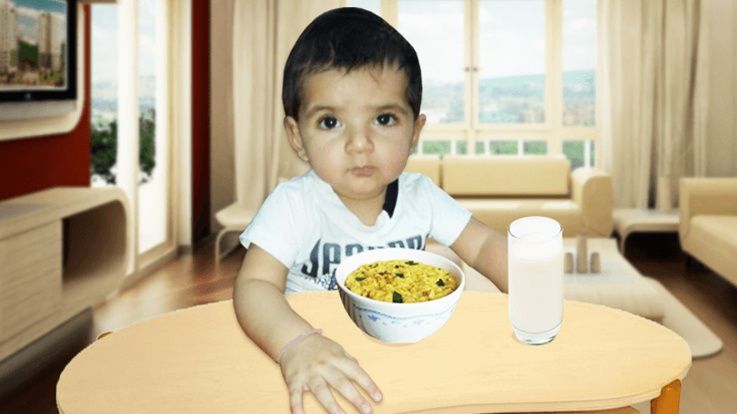 From the day Priyanka's child started eating solids, she was obsessed about her finishing every morsel in the bowl. Sometimes there was a struggle to "finish the last three bites." She was anxious that her daughter was a fussy eater. But here's the thing – when she looks back now, she wonders if she turned her into one!
Often at meal time, especially in our country, a mother is either coaxing and cajoling a child to eat, or threatening and bribing. And yes, it has all her good intent behind it – she wants her child to be healthy. But do you wonder if you're going over board, sometimes? To the extent that you anxiously need to force food down even when he isn't hungry? Force feeding has the opposite effect of what we aim for. And we're here to help you see the signs, and stop doing it.
Why Force Feeding Is Bad For Your Child?
In the short term, you might feel like your child has eaten a "full meal" after you have coaxed him into finishing every bit of it, much against his protests. But here are some negative effects of force feeding-
Eating disorders:Force feeding during early years has been linked to eating disorders such as anorexia and obesity
Aversions:Constantly being told when to eat and how much to eat, even when he doesn't feel like, will lead to your child being averse to some foods. It also associates meal time with negativity. Your child will be prepared for a meal-time battle, one that you're likely to lose!
Unhealthy food preference:If you bribe a child with sweets or junk to eat a meal, this will build his preference only for those types of food, and can result in health issues
What Can I Do To Avoid Force Feeding?
The good news is that inculcating healthy eating habits in your child isn't as difficult as you thought. Yes, it takes effort. But you certainly don't need to be force feeding your child. Here are some tips:
Wait for the alarm:Your child will have a signal when she's hungry. Young children cry or become cranky. Older children ask for food, or root around in the kitchen. Of course, take care not to let the hunger become severe. You've worked out your child's patterns by now, and you know approximately when she gets hungry. But don't be too proactive. If she's not hungry, she will push her food away
Don't nurture 'fuss':Force feeding your child is building a habit of saying no to food. Think about it – anything that is forced is not likeable. It's quite as simple as that! Your child will get put off with the whole idea of eating and increasingly resent your growing insistence!
Make meal time fun:Eat together. Lay out healthy options on the table, and let him pick what he wants. Meal time is also time for conversations and chatter. So talk to your child, and encourage him to share
Food games:You can have some fun at the table by playing some food games –for e.g. "It's Red Day" can be a day when you have a variety of red foods included – bell peppers, tomatoes, strawberries for dessert. Take care not to play a game that involves eating fast or finishing first, as most likely children tend to forced food down quickly, leading to indigestion
Kitchen Helper:In the case of slightly older children, you can ask for help while preparing meals. Being involved in the preparation gives him a sense of responsibility, and he is more likely to eat what he has helped prepare. Even toddlers love being included in everything. Find some simple tasks for your toddler to take up
Healthy eating habits are far easier than you think, to inculcate. It takes some love and loads of patience, and zero force. Happy parenting!
How do you deal with meal time battles? Share your tips with us in the comments section!
This content has been checked & validated by Doctors and Experts of the parentune Expert panel. Our panel consists of Neonatologist, Gynecologist, Peadiatrician, Nutritionist, Child Counselor, Education & Learning Expert, Physiotherapist, Learning disability Expert and Developmental Pead.
Kindly
Login
or
Register
to post a comment.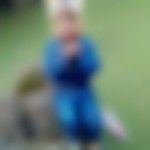 | Aug 14, 2018
Very nice tips.. Its real sometime we force our child to finish their food bt after reading ur article i will take care of all these thing. Thanks for d article.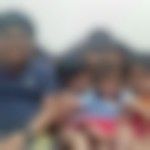 | Dec 10, 2017
thankyou so much | Oct 11, 2017
சஙழழறயடட ஞஙாஏஏஏஓ*மற்றும்√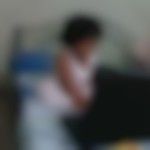 | Oct 10, 2017
sob a 8nbh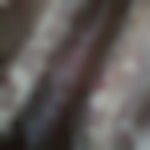 | Oct 09, 2017
on it readdressed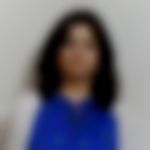 | Oct 09, 2017
in order to make our children finish the whole plate , we sometimes bribe them ,thereby making them fussy eaters and have incorrect preferences when it comes to choosing what should go on their platter. Eating how much they want happily is better than eating everything on their plate in over 2 hours after creating a lot of fuss. .thanks for sharing this useful blog.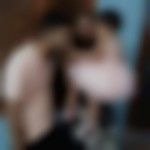 | Jul 03, 2017
hii my daughter is 1year 3 months she does not eat anything not any single thing even she does not feeding bottle milk or by seeper completely dependant on mother feed , now m giving her by drawing her attention into tv in the starting she make cry but later she starts to eat not willingly but she just sit in my lap and i could hardly put some spoon of feed into her mouth , what should i do ,, may i continue her feeding in the way or stop it,, but there is one more problem with her she live hungry for full day but not b ready to eat willingly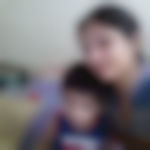 | Jun 30, 2017
It's really helpful. After reading this blog, I realised, even I am force feeding my son.. Even my son eats easily in the start of meal, and at last he refuses. Now I'm going to stop force feeding and let him decide, when he wants to eat.. | Jun 29, 2017
really helpful.. my 2 n a half year old daughter does not eat rice and cereals bcz i usd to force feed she just lov to eat chickn and fish and nything like that but doesnt want to have what i serve her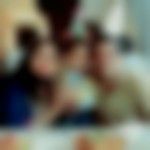 | Jun 26, 2017
my one year old son eats only 2-3 bites. is it normal?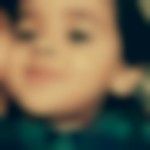 | Jun 13, 2017
hi.. very useful Information.. you are right at the end of meal my daughter bcm fussy.. her weight is 11. 2 and height is 82 cm.. she is 2yr 2 month old.. I alwaz worry about her health.. what balance diet should I give her plzz suggest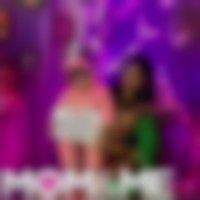 | Jun 12, 2017
vry beneficial msgs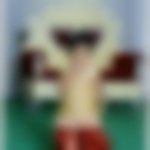 | Jun 11, 2017
very useful info... | Jun 10, 2017
yes the blog is really very helpful. I agree we are behind their being fussy and struggle is relly with the last 2-3 morshals. Its common among every indian mother , if our baby had 2 morshals we would definitely like to give 2 more . This may relly make them withdraw from the food or they will start disliking the food. | Apr 15, 2017
i totally agree wid d blog but what to do when i know that my baby is hungry but then also refuses to take anything i serve. sometimes i even give him 3 4 options one by one but still he doesnt want to have anything. what to do??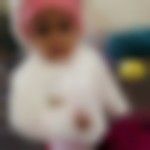 | Mar 04, 2017
my baby cries for feed at night.. problem is she dont takes dinner properly and runs away.. dont takes milk too.. m scared about her health..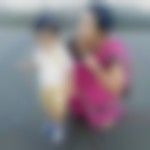 | Mar 01, 2017
i make him sit in a bean bag, play his favorite music video on tv or mobile, n success, he enjoys both food n music, dances too while eating. feeding is imp, no matter how u do it. but once done with feeding, take away the phone or turn off tv. every mom has her own way. hope some of u moms agree with me.. happy feeding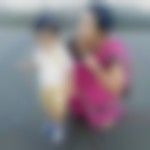 | Mar 01, 2017
i know expert says that don't make a habit to show tv or mobile. but when it comes to make them eat, we sometimes have to break the rule. my son is a music lover, when he was 4 months old, he was a fan of sairat film music. i agree that it was me who make him listen but i feel it's ok, i mean, who does not love music. and i m being a classical music student.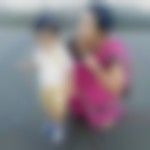 | Mar 01, 2017
i agree to this. may b sometime back i was making my son a fussy eater. i realised that even if he is hungry, he will not open his mouth for the food he doesn't like even when i dnt show him what's in the plate? but sometimes, he comes to me crying just seeing that i m carrying his food plate without him knowing what's in the plate with me. i dnt know how, may b kids have that sixth sense kind of thing. | Mar 01, 2017
My son almost 4 doesn't show any interest in food many times. I cannot force feed even a bite but I have to insist as well as negotiate and show TV so that something goes in him. If he doesn't eat, he is extremely cranky and still he doesn't understand the reason. As soon as he is well fed, mood improves and he is happy. So insisting on feeding becomes important. | Mar 01, 2017
exactly ..this is my story too.. I try not to force my child to eat even if i do,he throws it out.. but what to do if he takes 2-3bites and its done. 17month old boy. like every mom I too worry about his nutritional requirements.. | Mar 01, 2017
So the point is how to make a child eat meals. I tried to feed her calmly but then it feels that day by day she is moving away from her meals and more interested in just playing and running. I really feel guilty when I have to force her to eat. But then what is the other way out? Please reply. | Mar 01, 2017
oh so true it is.... each and every word is true... it happens with me also exactly the way u mentioned... but what to do when the child is not eating and m worried about her health ,weight and nutrition, ...I used to force her to eat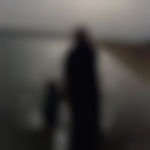 | Mar 01, 2017
Sotrue n i guess every mother do this. they give us hints that they are done. bt, we have to clean the plate then only we are satisfied yeah they ate n full .frm nw onwards i will also keep this in mind. thank you. !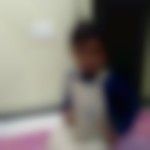 | Feb 28, 2017
thanks for the imp information...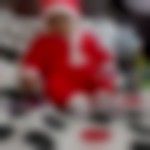 | Feb 28, 2017
thanks a lot... it's very useful blog..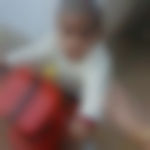 | Feb 28, 2017
Even i m facing the same situation with my 6 yr old son. He likes junk foods more than our daily cooked home made food. Today I realized that somewhere its my fault only. Thank u so much. Nw I will keep all ur suggetions in mind when I will start weaning my 3 month old daughter. Thanks again.
+ Start A Blog
Top Food and Nutrition Blogs
Top Food and Nutrition Talks
Top Food and Nutrition question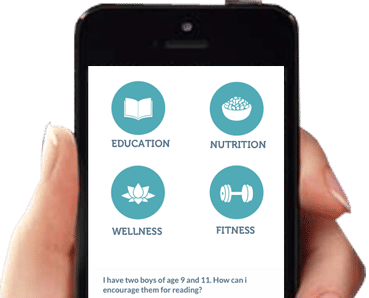 Download Parentune App
Please enter a valid number

{{trans('web/app_labels.text_Heading')}}
{{trans('web/app_labels.text_some_custom_error')}}
{{trans('web/app_labels.text_Heading')}}
{{trans('web/app_labels.text_some_custom_error')}}