Special Needs
Which Autism Spectrum Disorders Symptoms You Look-out for ?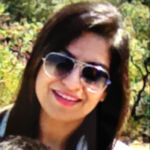 Created by Dr Himani Khanna Updated on Jan 26, 2019 Children are our future and it's true that more time and energy should be spent in the beginning years of their life for their proper development. By being aware of the normal development of a child one can pick up deviations in the early stages of life. Autism spectrum disorder or ASD is one such deviation in a child's behavior, which can be diagnosed at an early age, thereby empowering us to help the child cope up with it at the earliest. However, before we go any further, let's see what is Autism?
What is Autism or Autism Spectrum Disorder(ASD)
Autism is one of the fastest growing developmental disability in the world, with boys being 4 times more commonly affected than girls. It is a complex neurodevelopment disorder where children have difficulty in communication, both verbal and non-verbal, impairment in social interactions and children show restrictive and repetitive behaviors and interests. The symptoms mostly appear in the first 3 years. The learning, thinking, and problem-solving abilities of children with ASD can range from being gifted to severely challenged.
Early Autism Signs You Look-out for
Children with Autism Spectrum Disorders have difficulty in connecting with the world and these are some of the prominent signs that parents should look out for and seek help.
Does not point at objects to show interest (for example, not point at an airplane or kite flying over).
Does not look at objects when another person points at them.
Have trouble relating to others or not have an interest in other people at all
Doesn't look into your eyes when interacting with you.
Prefer Aloofness (living in his own world).
Difficulty in understanding other people's feelings or talking about their own feelings.
Doesn't like to be held or cuddled, or might cuddle only when they want to.
Appear to be unaware when people talk to them, but respond to other sounds.
Be very interested in people, but not know how to talk, play, or relate to them.
Repeat or echo words or phrases said to them, or repeat words or phrases in place of normal language.
Have difficulty in expressing their needs using typical words or motions
Lack of pretend play (for example, not pretend to "feed" a doll. Unusual reactions to the way things smell, taste, look, feel, or sound.
Lose skills they once had (for example, stop saying words they were using).
Repeat actions again and again.
Find it difficult to adapt to change in routine.
If you think that your child has been displaying any of the signs mentioned above or you feel that there is something amiss in the way your child plays, learns, speaks, or acts, contact your pediatrician, and share your concerns.
In case your pediatrician is not able to resolve your concerns then ask for a referral to a specialist who can do detail evaluation of your child. Specialists who can perform a detail developmental assessment and make a diagnosis will include the following doctors:
Developmental Paediatricians (doctors who have special training in child development and children with special needs)
Child Neurologists (doctors who work on the brain, spine, and nerves)
Child Psychologists or Psychiatrists (doctors who know about the human mind).
Diagnosis and Dealing with Autistic Child
Even the diagnosis of Autism can be devastating for the parents of young autistic children, but on the hindsight, it may be better to have the diagnosis. Parents may undergo strong emotions of fear, grief, and denial followed by acceptance. However, the cascade of these strong emotions also motivates them to find effective help for their child. Thus it is always advisable for parents to talk either to a group of parents who are either going through or have gone through the same situation to build a support system.
Why Hope Rises?
Renowned personalities like Sir Isaac Newton, Mozart, Albert Einstein, and Charles Darwin, Michelangelo were Autistic, so there is always a scope for some hope. And I would like to conclude with a saying from Sir Martin Luther King Junior that ' We must accept finite disappointment, but never lose infinite hope'
Dr. Himani Khanna is a Developmental Paediatrician at Artemis Hospitals in Gurgaon. 
Kindly
Login
or
Register
to post a comment. | Nov 09, 2019
I think this app is useful | Jan 29, 2019
as q. + nok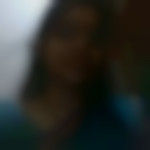 | Jan 14, 2019
uuyv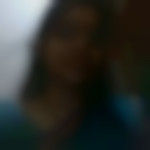 | Jan 14, 2019
oyuukmmnjjjhhhn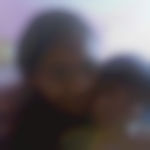 | Nov 01, 2018
my son have same problem he is 1 yr 11 month he is suffering from autism what should i do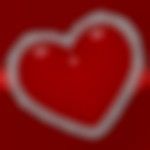 | May 06, 2018
does children suffering from this get cured? as what are the future effects?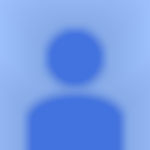 | Apr 30, 2018
Thank you Dr Himani for this precious information. However here you have only mentioned about the symptoms of autistic children, I would like to know more about the treatment part to overcome this problem. May be atleast some 2 or 3 points. I know this is not the platform, since definitely we will be visiting the doctors. Still these points would be of great help. Thank you once again.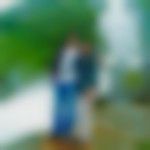 | Apr 13, 2018
$1-++('$$*$#577 very we can chew cxs hmm I amis xx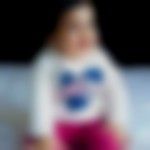 | Apr 13, 2018
mo9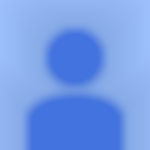 | Apr 12, 2018
Early diagnosis and appropriate interventions are crucial factors in alleviating symptoms and managing autism. We bring tips to help parents deal with the challenges of raising autistic children. https://www.parentcircle.com/article/world-autism-awareness-day-recognising-the-potential-of-autistic-children/ | Apr 12, 2018
thanks for the nice article, mam I want to send my 5 year old son into a integrated school, is there any good school with normal and special education in Delhi | Nov 25, 2016
Hi I have been using certain developmental growth and monitoring apps to keep a check on my child growth. I am using Kidnurture app . I started doing this when my developmental pediatrician suggested me to be proactive and use it. I have started sharing the pdf analysis report generated by the app. it has help me address my concerns I suggest every parent to use such tools preferably kidnurture.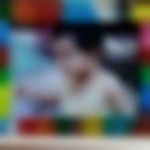 | Jul 24, 2016
Hi daughter is 1. 9 yes old.. she doesn't talk not a single true word she say. she doesn't point the things she need , when we point towards something she doesn't see there. I feel she is autistic , am I going correct ?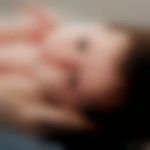 | Jul 10, 2016
Hi thanks for sharing this information. I would suggest all the parents who have minute doubt on development of their kid to proactively reach out to the pediatrician or to the child phycologist. It's always better to clear our doubts rather stay in denial. My kid was diagnosed with ADHD he had Speech delays. Now after 6 months of therapy he started talking. So go ahead and be proactive.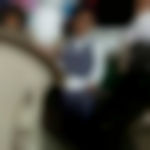 | Apr 06, 2016
My son has been diagnosed with autism. He is 3. 5years. The main problem that I face in him is ue doesn't go to bed easily.. Even if he is sleepy he will play for atleast 2hours on the bed even if it's dark. And the next thing is he doesn't eat at all, this is more stressful for me because he has a rare deficiency called mcad where he is not supposed to be empty stomach for long hours. Could you please suggest mw any techniques in facing these problems | Apr 06, 2016
K | Apr 06, 2016
K | Apr 04, 2016
My son is 2yr 9 months... I have read the symptoms. My son repeats everything we say instead of responding... He however points out his needs and wants correctly but when we ask any question he will repeat the question instead of answering.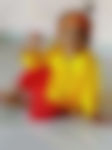 | Apr 02, 2016
Hello doctor my son age is 2yrs 4mths my problem is that he is not talking properly only few words he say he us active in playing with objects only problem is that nt talking yet .my dout is that ut is a sign of autism may i consult the doctor. | Apr 02, 2016
hi dr. himani. my daughter is 3 yrs 7 months old now. she is very active. she learns everything so quickly and her memory is also good. but, she doesnt pay attention towards writing and recognising the colours. do i need to consult the doctor in this regard? plz help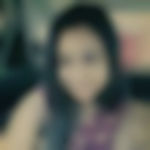 | Apr 02, 2016
Hello dr. Himani... am a mother of 16 mnths old boy.... my boy z a very much active n happy go... he hs not yet shown ny signs of autism.. except he doesnot say ma-ma or pa-pa even if i kp on repeating thz words wn he goes on saying tah-tah , dah-dah.... he says nly few words like daaiti for light, chaai - chaai for chalo and thaa-thaa wn he asks us to hold him.. bas..... He point outs to thngs he wants... he knows tat key z inserted into d lock to open it n all.... bt again he doesnot learn which z leg, which z face etc.... most of d tym he interacts with signs... Z he alrite? Or i hv to visit sme child psychologist.. ??? Kindly suggest. ... | Apr 02, 2016
Supporting parents with Autistic child. I am ready to paint the world blue! Thank you Dr Himani
+ Start A Blog
Top Special Needs Blogs
Top Special Needs Talks
Top Special Needs question

{{trans('web/app_labels.text_Heading')}}
{{trans('web/app_labels.text_some_custom_error')}}
{{trans('web/app_labels.text_Heading')}}
{{trans('web/app_labels.text_some_custom_error')}}