Parenting
Calm your child's fury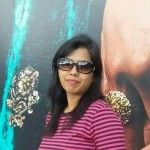 Created by Payal Girdher Updated on Apr 24, 2017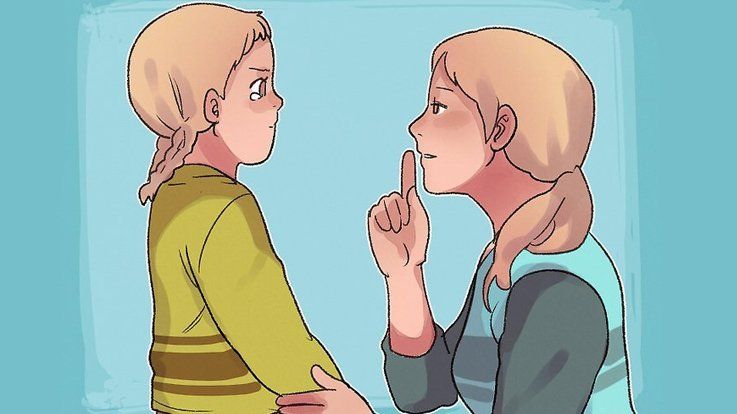 First off, it's important to understand how aggression comes about in young children. It may be due to lack of parenting, a disturbed family and relationships or medical issues.It is also said that aggression in young children may go away automatically as they grow up., but I disagree—as soon as you start noticing your child'saggressive behavior you should start working on curbing it.
If your child is aggressive and you're getting complaints that s/he likes kicking and pushing, is a bad listener,hits and doesn't share, it's time to come up with some solutions:
1.Be a good listener: As a parent it is important for us to be good listeners. Take some time out for your little one and listen to his daily routine, problems he is facing or feelings he wants to share with you.When you start doing that kids start feeling connected too.
2.Quality Time: Parents and kids both deserve quality time. It is good for both of you to enjoy a release from work pressure and aggression.
3.Trust: Always show your kid that you trust them; this will help him grow into a more honest and positive person.
4.Helping Hand: Be around to guide your kid through whatever issue, however big or small, they may be facing.
Is your toddler aggressive? How do you handle it? Let us know in the comments below!
Kindly
Login
or
Register
to post a comment.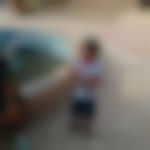 | Aug 05, 2017
I like this app | Jun 06, 2017
my son also doing same thing he is 2 years 2 months he is not speaking properly so how to handle please suggest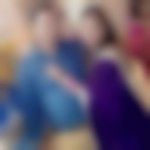 | Jun 06, 2017
very nice nd helpful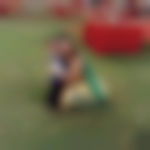 | Jun 06, 2017
Thanks pulama pandey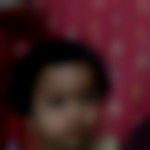 | Jun 06, 2017
my 2years old son also like dis .he hits his head by floor,wall. thanks to all for giving such experiences | Jun 06, 2017
interesting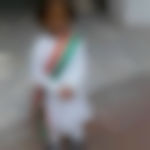 | Apr 30, 2017
thank u Puloma for sharing ur experience. Even i am also going through this phase as my daughter hits her head whenever we dont understand her or listen to her. I would definitely try ur way of changing her mindset. | Apr 26, 2017
Its really helpful. I think now adays almost all parents is going through the same phase. will tell you what i do to calm my 2. 10 month baby. Whenever she bangs her head or throw things i hold her in a way that she couldnot move and feel as if i am hugging her, sometimes to divert i start tickling and make her laugh she will forget about throwing things, or i start a talk to divert like "Hey baby look here what is this, ooo this is incy wincy spider" and she repeats with me " ooo mamma grey incy wincy, shuuu! shuuu !spider. " Or I say " today we will have icecream, which icecream you want baby?" she will reply, " pinky wala strawberry and white wala bhi" and i continue the talk and she involves herself in the talk. Sometimes she tries to slap at that time i hold her hand and make her clap and recite a rhyme and make her clap in such a way that she feels ok this is the music for the rhymes. This worked in my case slowly slowly she stopped slaping and banging head and throwing things has reduced. Sometimes kids also show anger when they are hungry because they dont know how to express so we need to recognize and help them out. | Apr 25, 2017
ol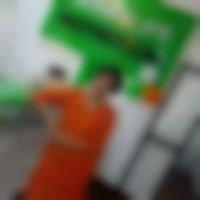 | Apr 25, 2017
my 18 month old son is mischievous, he shows ag gression by pulling hair, biting, or scratching and screaming if and when reprimanded. currently i just politely ask him to not do it as it hurts me. and tell him that. although he cannot talk in words.. i think he must be understanding what I say. i am looking for more solutions , and would appreciate if anyone can help me in this matter.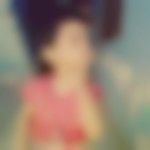 | Apr 25, 2017
article above is helpful... bt in my personal experience if I tlk abt... angry n annoyed child can b handled it u r able to divert his or her mind instantly.. for ex... my daughter who she shows aggression I do sumthng tht left her confuse.. jaise pani k do glass leke unse khelna.. ya phr remote k cell nikalna.. toh she try to mend it.. putting cell back to the remote.. etc.. I mean this is jst for idea sake.. u git ti identify wht can soothe ur child or cn divert the mind..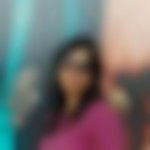 | Apr 24, 2017
Hi @Shadez . Sorry for the disappointment you had, but both the Title and the image was changed by the Parentune. I would request them to kindly modify it so that the readers don't get confused.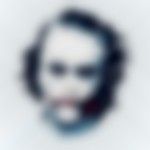 | Apr 24, 2017
I came running here to get proper answers to handle a screaming/raging child then and there - some magic trick perhaps? And honestly, the title and the picture is completely misleading. Disappointed! This article could be named as something like 'How to build a emotionally strong and content character in your child' or similar. Ofcourse such kids are more at peace and cause less trauma. And my wife and me try our best to do all things mentioned above + many others. So then again, whats the answer to the question in title anyways? Anyone? | Apr 24, 2017
solution for child 's aggression. | Apr 24, 2017
Getting kids for site seeing helps for me | Apr 24, 2017
my 2 yr old boy is also very aggressive. He just speaks few words BT he is very aggressive .How to deal with him and curb | Apr 24, 2017
dis for younger children what abt toddlers hiw can i control my toddlers aggression.
+ Start A Blog
Top Parenting Blogs
Top Parenting Talks
Top Parenting question

{{trans('web/app_labels.text_Heading')}}
{{trans('web/app_labels.text_some_custom_error')}}
{{trans('web/app_labels.text_Heading')}}
{{trans('web/app_labels.text_some_custom_error')}}