Parenting
Career Or Baby- Why Only Mothers Have To Make The Tough Choices? Created by Ridhi Dogra Updated on Jul 28, 2022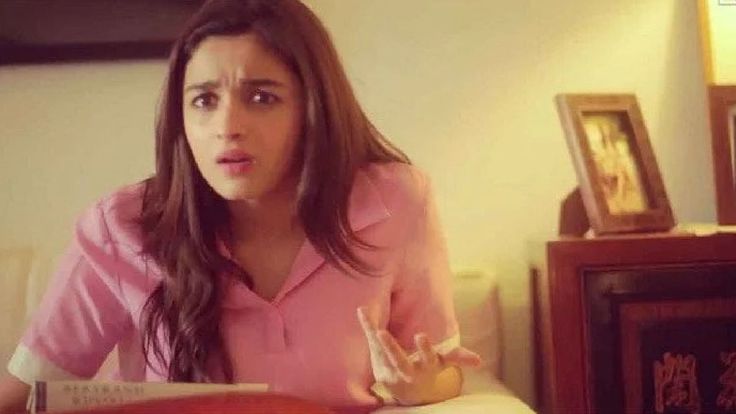 In India, women have to make some life changing decisions and one of those decisions is whether they would like to continue with their work post-pregnancy or not? And in case the couple is bracing themselves to become the parents for the first time, then this decision can be a big deal for the relatives as well as the society. We know that having kids and becoming parents is a blessing and that is the collective decision taken both by the wife as well as the husband. Similarly, once the baby is born, his responsibilities should be equally divided between both the parents. 
It was on June 27th that actress Alia Bhatt took to social media to announce her pregnancy and in a recent interview she was quoted as saying that "I am a woman, not a parcel", thereby slamming media reports claiming that she will be taking rest after completing all her work. She was further spotted saying that "this is 2022 so can we please get back to an archaic way of thinking! Well, Alia Bhatt is just one name and even today there are millions of women out there who are asked not to work post pregnancy. And the real question that can now arise is Why?
Why Should Only Women Sacrifice After Childbirth?
It is a common observation seen across different MNSCs where the working women and mothers expressed their concerns and fears about resuming their daily work post-pregnancy. As per a report published in Dainik Bhaskar, a Bengaluru resident Richa Mishra works in the IT sector as a software engineer. As soon as she resumed her work post maternity leave, she was questioned for her decision. Some managers even said that she is not able to perform well at work. And due to this reason she was asked not to come to the office. And whenever she went for the interviews, she was always questioned about the fact that how will she prove her worth post maternity leave?
What Are The Views of the People On Working Women? 
As per the survey conducted by the Ashoka University, around 50% of the women aged 30 left their jobs because they wanted to take care of their kids. While 73% of the new mommies have already resigned from their current jobs. Only 27% of the women and mothers are tuning up to their work post maternity leave. Out of which 16% of the women work at a higher position. As per a research study conducted by the World Bank, in India only 27% of the women are working. 
How Should the Working Mothers Prepare Themselves Post Pregnancy?
We believe that for a working mother, there can be an endless number of challenges. The primary challenge is the proper care of her new born baby. However, there are certain tips that they can follow and strike a perfect balance between work life and her baby. 
1. Choose the Office Joining Date Carefully- As a first and foremost step, carefully decide and choose the date on which you would like to resume your work. You'll be leaving your baby behind, and for the first few days it will be difficult because a lot has changed post 9 months. So, make sure you have someone at home who can take care of your baby. The best thing to do is to ask the baby's grandparents to look after their grandchild. 
2. Day Care Should be Close to Office- In case you come from a nuclear family, then make sure that you have a daycare center close to your office. Choose the daycare center wisely so that you can easily come back to your baby whenever needed and feed him accordingly. 
3. Carry All The Essentials To Office- Another important tip to prepare yourself better for office is to ensure that you carry all the essential items that you need on a daily basis. And also ensure that you are looking after your health and diet properly. 
4. Have No Guilt- As a working mother, there will be days when you may not give enough attention to your baby. So, make sure that you are not guilty about that. Rather you should feel happy that you are building a secure future for yourself and your child. 
5. Don't Think About What People Will Say- Another vital factor that you must take into account is to not pay attention to what people around you say. Just be confident about what you say and what you are doing. Let your actions speak for you. 
Wrapping Up 
Well, this world is filled with thousands of examples where the mothers and the working women have created a new identity for themselves and have also opened up various opportunities for their fellow mommies. From the current president of India, Droupadi Murmu to the former Prime Minister of the country Indira Gandhi, exceptionally talented boxer Mary Kom etc, are great examples of leading the society in a positive direction. So, don't let your confidence fall or dreams fall apart. If someone questions your decision about career or baby, you give them back by saying why only a mother has to answer this question. 
Kindly
Login
or
Register
to post a comment. | Aug 01, 2022
Back when mothers and children had to choose, women had the tough job of thinking about how it was going to affect their families. Career or baby, that was the choice they were faced with. Here you check this https://christchurchconcretedriveways.co.nz/ and get more new ways about construction. Nowadays with single parents changing diapers and cleaning up spit-up and drool it's hard to imagine that mothers would have such a hard time choosing between their careers and raising their children. However, back then it was a lot harder to start up a business you'd have to think about which one you'd rather do.
+ Start A Blog
Top Parenting Blogs
Top Parenting Talks
Top Parenting question