Education and Learning
Choosing the right daycare for your child -- 14 tips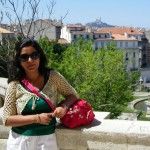 Created by Ankita A Talwar Updated on Mar 20, 2017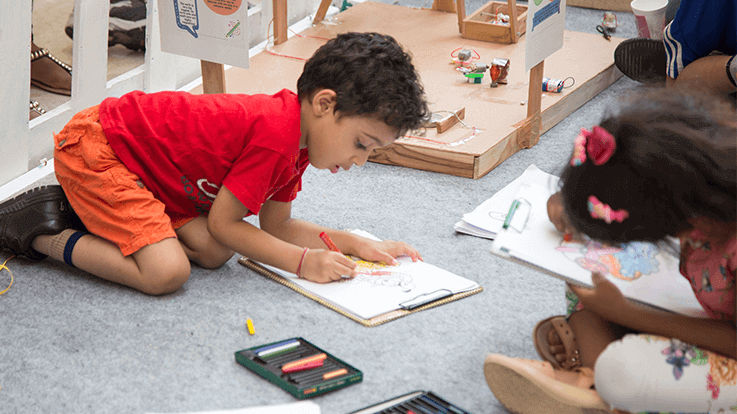 When it comes to choosing a daycare for our child, we all want to be super sure of our decision and not make any mistake. After all, a daycare is not just a place where you send your child to pass some time while you are away. A good daycare can foster an overall development of your child, help her child find his/her expression, and prepare a child for the challenges ahead by instilling the right principles and values.
Here are a few pointers we have put together that will help you decide on the right daycare for your child.
Credible reputation: Find out the good day care centres in your locality by talking to fellow moms, parents in your child's school, or on online support groups. Always stop by during the afternoon or evening time (usually a pick up time) to talk to other parents whose children are in the daycare so they can give you a fair idea of how the daycare centre operates. Most have facebook pages too where you can reach out and talk to fellow parents for a feedback
.
Flexibility: With a daycare, you may want some flexibility. For example, are they okay with you dropping and picking up your child if the need occurs? But having said that, a daycare that is free for all to enter and leave as they wish, is also not a recommended place since it can indicate a lax in systems. So, figure out how disciplined are they. Are they following their own set of rules and regulations?

Food and beverages: In daycare, where meals are given by daycares, ask questions on how particular are they about food. Do they restrict junk food? Do they encourage you to send nutritious food? Is the food being cooked in basic hygienic kitchen on the premises or are they getting food catered from outside. Also, check up a week's meal plan to know what they serve at the children there.

Teacher—child ratio: Another important aspect to consider is what is the child to teacher ratio? If possible you can try to meet them too, interact with them and see if you think your child will be comfortable there. A daycare with more children than teachers and nannies can handle, is a sure shot no-no. Ideally a group of 12-15 pre-schoolers require 2 teachers and 2 nanny to manage them. Also, visit the centre to focus on the temperament of the nannies cause invariably they will be attending to your child's needs such as washroom etc. more than the teacher. If they look to be disgruntled lot, you may want to stay away from that daycare.

Activities plan: Figure out what sort of activities does the daycare have? Do they have schedules for plenty of physical activity, story telling and group activities or do they fall back on the mundane jobs of coloring sheets. You can ask the centre managers about this directly. They will be able to share a timetable with you. Look out for a blend of activities such as a visit from a potter, clay-modelling, splash pool, games, outdoor time, story-telling, dramatics, etc.

Security: Go on a regular day and see to what extent can you walk into the building without being stopped. Also will they had the child over to someone on ad-hoc basis, for eg: a grandparent, without prior notice? These things will tell you about how strict they are with their rules.

Proximity: With daycares, proximity is an important factor to consider. If you are a working mom, you may choose a daycare that is close to your office so that you can pick and drop on time and also be available for emergencies, and if you are a stay-at-home mother, a daycare close to the house will help you.

Board and management: Find out whether the daycare is being run by a board/trust/foundation or just by individuals. This will help you determine how professional they are. Where individuals may help make the atmosphere more cozy and warm, professionally-managed places have systems in place, security, and also answerability—very essential when it comes to an emergency.

Grievance addressal: In case of an emergency or negligence, what is the complaint escalation and grievance addressal system at the daycare? A place where the buck stops at one point, or there is no formal system to register the complaint and/or get compensation in case of an accident, may not be the right place.

Support alliances: A good daycare should have association with hospitals, recreation places and also other professionals. Find out about these.

Hygiene and Infrastructure: Choose a daycare that is child-proof, friendly and has good outdoor infrastructure. The quality of slides in the park, furniture, washrooms etc matter when it comes to making the right choice. Also, a visit will help you determine how well these things are maintained. Some daycares allow parents to send their own potty training seats, bedding etc for the child while others do not. Take your pick basis what works for you.

Segregation of children: While most daycares tend to mix up older and younger children, some segregate them in separate rooms. Both have their advantage and disadvantage and you can decide what will suit the personality of your child better.

Friendliness of staff: An ideal daycare will always have a mix of staff—some younger teachers who are playful and whom children will love for their sweetness, and some older teachers who are the 'more strict' types. Visit the daycare and interact with the teachers there to find out this.

Philosophy of the daycare: And last but not the least, most daycares promise to be home away from home and give the appearance of a warm, cozy place, but appearances can be misleading. To save yourself from making a wrong decision, find out simple things such as how well a daycare understands children—do they encourage pre-schoolers to sit on mats on floors or sit on chairs (experts believe that an informal set-up where children sit cross-legged on mats in circles is excellent for development of inter-personal skills and also muscles etc.); balance of free-play versus structured activities; treating children like little adults or shunning them as children etc…these will give you an insight into the philosophy of the daycare and help you make the right choice.
Depend on your gut about the feel of a place. It all depends on how comfortable you feel, how right you feel as soon as you step into the centre. Listen to other parents but the decision should be completely yours.
Kindly
Login
or
Register
to post a comment.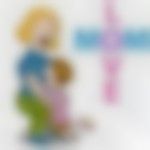 | Mar 22, 2017
Want to choose a preschool for your child? Here are ten tips to help you make the right decision. https://www.parentcircle.com/article/10-tips-for-choosing-a-preschool/ | Mar 21, 2017
Thanks for sharing the tips | Mar 20, 2017
thanx for sharing valuable tips...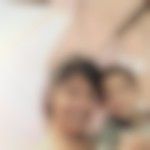 | Feb 21, 2017
Good information.... which playschool and day care is good at yelahanka new town.... is anyone have idea.... suggest plz... really iam worried abt dis???? | May 23, 2016
Hi ankita you have come up very nicely with tips. Loved it and yes it's helpful also. Thank u for sharing
+ Start A Blog
Top Education and Learning Blogs
Top Education and Learning Talks
Top Education and Learning question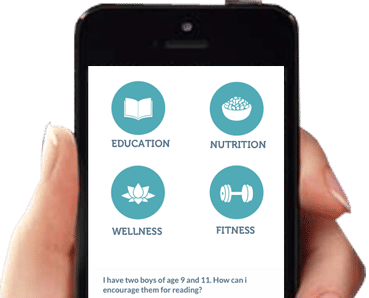 Download Parentune App
Please enter a valid number

{{trans('web/app_labels.text_Heading')}}
{{trans('web/app_labels.text_some_custom_error')}}
{{trans('web/app_labels.text_Heading')}}
{{trans('web/app_labels.text_some_custom_error')}}