Parenting
Dealing with changes in your marriage after your baby arrives!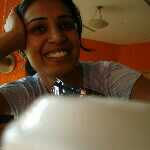 Created by Nandini Muralidharan Updated on Dec 13, 2019 Everyone's always saying how a baby is the biggest change in your life. That's an understatement. Neither the advice columns that I feverishly scoured when I was pregnant, nor the bunch of helpful, experienced friends prepared me for the huge change the birth of my baby would bring about in my life, and specifically in my marriage. I was advised to make time to communicate with my husband, schedule date nights, and what not. When the time comes, in a flurry of diapers and hormones, you don't really end up doing any of that. Read on to find out how your marriage changes and what you can do to make that a positive change.
How To Deal With Changes In Your Marriage Post Delivery?
We know what you're thinking – if one more person tells you that communication is the key, you're going to pull your hair out. Communication is hard, but trust us, there are really tiny, yet effective ways in which you can do it. Here are some tips to work on your marriage post your baby's birth.
The important conversations are awkward: No matter how close you are with your husband, talking about what you expect from him or what's not working can get QUITE awkward. But, you need to have them. I went crazy when I felt that his life, professional and social hadn't changed one bit whereas mine was shaken up so much. And after fifty fights and three awkward conversations, I understood that he's terrified of being a new parent too.

It helps if you take a walk and make conversation. Nothing is more awkward than trying to sit and a table with the aim of talking!
Don't get defensive while talking. Remember, the two of you are on the same team

Be nice: Motherhood brings out the fierce, aggressive warrior in you. All you care about, suddenly, is that your baby is well looked after. And what this means is that niceties are not on your priority list anymore, and you tend to snap often.

Take a moment to remember that this was the same person you had sweet nicknames for and was always your number one guy
Give him credit for a diaper change done in record time, or doing the laundry
Tell him you appreciate the great job, and do it with a smile. It makes a huge difference

Date nights, or a half hour of sitcoms: It might or might not be possible for you to really plan a date night out, but what's really important is to have a little time alone.

Even if you don't have a sitter, when the little one is asleep, talk about your day.
Ask him about work, talk about a funny article you read.
Laugh together at a silly sitcom on TV. Nothing works better as a stress buster than a good laugh.
Don't put pressure on yourself to go out if it isn't possible. What matters is to be at ease with each other and enjoy your spouse's company.

Intimacy needn't be a lost cause:Yes, it feels like sex is near impossible most of the time. What with the initial recovery period, and then the emotional recovery, and with the baby taking up all your time, it may seem like forever since you shared an intimate moment with your husband. And talking about it felt uncomfortable. But a simple gesture like holding hands while watching TV, or a quick kiss accompanying an "I love you" can go a long way in keeping the intimacy alive
Involve your spouse when it comes to the baby: Whether you are buying a cute little sweater online, or looking for a nanny, ask your husband what he thinks. He might not agree with you, but he will appreciate being asked.

Make sure you both do doctor visits for the baby, together
Go shopping or browse online together when it comes to baby gear or clothes
Have him feed your baby while you sing songs to entertain the little one, or vice versa!
It takes really simple things to involve him with baby care, and to bond with each other
There was a time when it was all resentment and bitterness because I thought I was taking on much more of the parenting business than my husband. It took 50 fights 20 rational conversations to understand that this wasn't the case at all. He's as much a new parent as I am, with fears of his own. It takes effort and lots of kindness to overcome these hiccups, but it's absolutely possible. Happy Parenting!
How has your marriage changed after the birth of your baby? What do you do to keep the bond strong? Share your tips with us in the comments section!
This content has been checked & validated by Doctors and Experts of the parentune Expert panel. Our panel consists of Neonatologist, Gynecologist, Peadiatrician, Nutritionist, Child Counselor, Education & Learning Expert, Physiotherapist, Learning disability Expert and Developmental Pead.
Kindly
Login
or
Register
to post a comment. | Jan 31, 2020
We take evening walks and play with our baby together | Dec 05, 2017
M | Dec 01, 2017
Very well-written!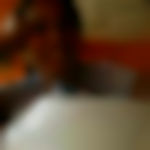 | Nov 30, 2017
Manisha, you're absolutely not over-reacting. It's normal to feel the way you are. Both parents give their 100% attention to the baby (which is essential), but this doesn't mean that we neglect the relationship with our partners. This holds for BOTH parents. While the blog may speak about a woman not focusing enough on her relationship, it works both ways. That said, just like you have your anxieties and concerns, your partner might have different concerns. The only way to find out is talk it through :) Why don't you try and tell him exactly what's on your mind, and how you're feeling?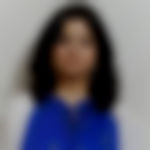 | Nov 29, 2017
Khushboo Arun Dhingra everyone deserves a second chance.. it's okay to do a mistake. infact we all do mistakes but to admit and assure it won't be repeated is something which should not be ignored.. if u feel this time he is not cheating and he can be trusted , forgiveness would be a good option.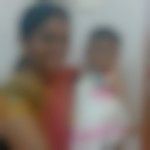 | Jun 01, 2017
I can only have tears in my eyes bcoz my husband is in abroad and when he calls most of time it goes in fight only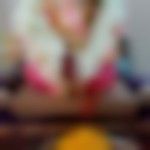 | May 23, 2017
I've also been through all this ... I had a love mrg a relationship of almost 7 years followed by 2 years of mrg ... had a baby girl last year n now I came to know my husband was cheating on me with a girl I caught him it was his affairs begining only ... with discussions of family n all we decided to give it one more chance but I m not able to come out of it ... this is increasing our frustration n discomfort to our baby I don't know what to do ... m a new mother n want best for my child | May 23, 2017
very nice gal... u just gave words to every women thoughts... me also going through all of this ..loved to read ur article... beautiful ly explained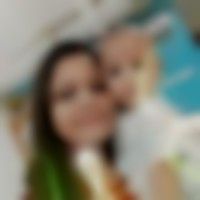 | May 23, 2017
very good thought... it helps to build a good married life ahead... keep sharing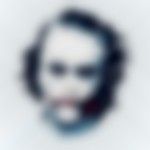 | May 19, 2017
Finally someone wrote it.. and its a woman! Thanks Nandini. I so wish every pregnant woman reads this and remembers it post delivery. Am 35 now, and i seen 60-80% husbands drifting away from their family and wife because of this. Its a very small thing which makes a huge difference. If you have an understanding and caring man, then he wishes he could tell you - we been there with you all this time, and will now and in the future too. we know what you been through and whats going on, and its bloody hell tough. and we appreciate all that. we are trying to help all ways possible too. and in our little own ways, we believe we are doing some humongous tasks ourselves, things that scare the sh*t out of us almost everytime, difficult, uneasy... well nothing compares to what you going through, but we so wish you gave us a second glance and maybe a few minutes of 'just-us' time as well you know. :)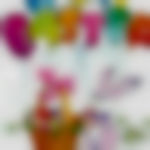 | Jan 03, 2017
thanq for this useful post :) | Dec 24, 2016
wow... nice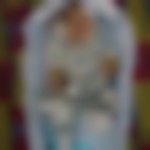 | Dec 19, 2016
wonderful... my husband is more concerned about it.. he always doing the same I read in your blog... nice.. keep writing...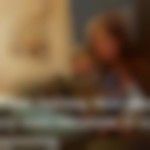 | Nov 30, 2016
amazing | Sep 03, 2016
really very heart touching experience you shared. my baby is 3 months old, and am still living with my parents from delivery yet, will shift next month to my hubby's place, all alone, I'll remember all your experiences, and will try to minimise my fights | Sep 02, 2016
Very true... Was feeling why it got ended.. Just feel to read it again and again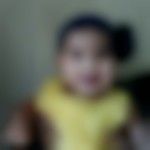 | Aug 31, 2016
Your blogs are very well written and apt for us new mom's. ...keep blogging...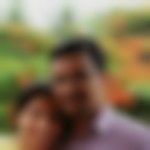 | Aug 27, 2016
beautifully written...... thank you.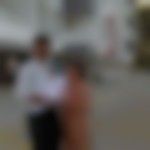 | Jul 21, 2016
proud to say that he was always there to help without nagging even once till now.. and this article filled up my heart with more love and respect for him.. :-) thanks a lot | Jul 21, 2016
very true...... nice DAT u shared the feeling..... I thot DAT rest couples r very comfortable n only I face dis feeling...... but thanks to my hubby..... DAT he helps n supports me a lot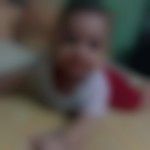 | Jun 28, 2016
yes its very true life completly changes after having a baby.... its a Grt article ... | Jun 25, 2016
Ya dis is really true... I feel d same.... my life has changed a lot whereas my husband is doing well wid his same daily routine..... | May 20, 2016
wonderful n so true .The one who goes through it knows it | May 09, 2016
my situation is similar to sumac being in a joint family v wnt b able to spend time together nd dt too hez doing night shift so I wnt b able to talk wd him at nyt he comes in d midnight at dt time I was asleep as im tired of d whole day job | May 08, 2016
when is it okay to have sex post delivery?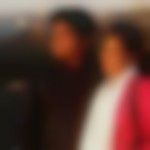 | May 03, 2016
Richa.... just msg him sorry for a fight thats it. and wait for his call. He ll call.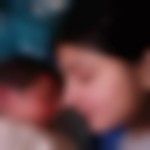 | May 02, 2016
my baby is two months old... n initially i also went through dis phase in my married lyf... but one day i had a heart to heart conversation wid my hubby that we hav to make efforts to keep d spark alive... since then v r goin on movie dates at nyt on weekends... having my mother in law as baby sitter... i store my expressed milk in fridge so dat baby shud nt b hungry... v also tv together while d little one is asleep.. i ask him about his day at work wen he comes home n keep him updated about d new developments of baby n interestin things that i read on net anout babies... d whole point is to spend time together in any way possible... | May 02, 2016
hi.... its right.. me n my hubby every time hum fight karte rhete hai... aur abhi to sirf mera two month ka baby .. samajh nai aata kaise is situation se niklu.... hey friends... pta mein apni mother ke yaha aayi hu aur hum dono ki phone par fight hui thi wo bhi is baat par wo bol rhe the ki ghar aa jao meine kaha two three days mein aa jaongi aur he starts fighting with meine bhi gusse mein aakar phone cut kar diya... and us din se lekar aaj tak unka phone nai aaya.. what to do....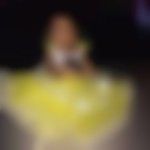 | Apr 29, 2016
I was too going through all these from 11 months.... there was no communication between us... being in a joint family we had our lonely time only at night in our room that too was spent making her sleep... now as she sleeps early we talk.... initially we faught, complained. listened to each other,cleared all our misunderstandings for other n now finally we don't have that awkward silence around us.. communication is most important | Apr 27, 2016
All the points are so true! V well written... I had been through the same phase(my daughter is one year old nw).. and I still lose my cool at times but we both have come to terms with it and both of us get over my temper tantrum soon!!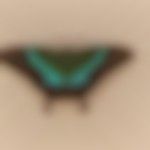 | Apr 27, 2016
Interesting article... Helpful in maintaining relationships.. | Apr 27, 2016
same situation at present. mom f 1 year baby. lhv a4 year baby also. very struggling phase f life.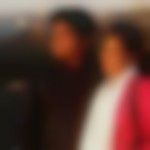 | Apr 27, 2016
After all day of his office work and my housework we do not get time even for a talks. Whenever it possible it converts to fight. And going out is not possible. | Apr 26, 2016
Feeling the same at present. Everything you described is happening with me as im a new mommy of 8 months old baby. I just get irritated every now & then. I hope i recover from this phase soon. | Apr 25, 2016
Interesting tips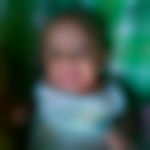 | Apr 25, 2016
Very nice article.... Good tips for continuing a great husband wife relationship.
+ Start A Blog
Top Parenting Blogs
Top Parenting Talks
Top Parenting question