Health
Eye Problems Signs Symptoms That Shouldn't Be Ignored By Parents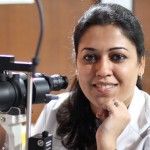 Created by Dr Rasheena Bansal Updated on Feb 29, 2020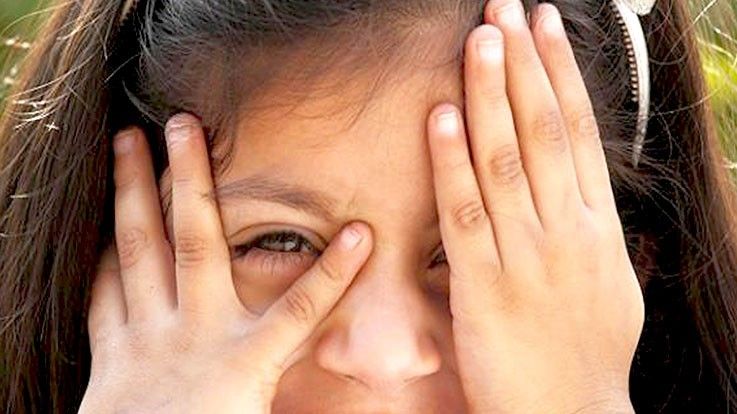 It is often seen that despite our best efforts, children tend to get eye problems. While some signs are not that serious, others could be concerning. When it comes to child's eyes, ensure that you schedule a visit to the doctor once in a year to ensure that everything is fine with the child's eyes. Here are some of the symptoms for which you need to take doctor's advice.
Eye Problem Symptoms That Require Doctor's Intervention:
If you observe any of these signs in your child then it is advisable to notify the doctor within the week, you noticed the signs.
Tearing, Discharge or Redness - Infection or Tear Duct Blockage
Eyes turned Inward or Outward - Could lead to loss of vision
Dancing Eyes - A sign of nervous system disease
Low Birth Weight at birth - Severe damage can occur to the retina
Eye Problem Symptoms that Require Immediate Attention:
There are certain symptoms that require immediate eye-specialist medical intervention and they include signs mentioned below.
White Reflex - Cataract, Tumor, Inflammation Or Detached Retina
Lumps, Swelling, Drooping Lid - Muscle Weakness Or Tumor causing blockage
Large Cornea – Glaucoma
Eye Symptoms that Need to Consult with your Child's Eye doctor:
These are some of the symptoms that your child may be displayed but not that often. However, it is still advisable to make a note of these signs and share them with your doctor for a thorough investigation.
Head tilted - Indication child is avoiding double vision
Squeezing of eyes - Due to refractive error especially astigmatism
Redness or Rubbing of Eyes - Indicator of allergy
Pupil Defect - If part of the iris is missing, it could signal a defect inside the eye
Unequal Pupils - A sign of Nerve damage or Tumor
Disclaimer: Dr. Rasheena Bansal is a Paediatric Ophthalmology & Squint Specialist. She practices in New Delhi. 
This content has been checked & validated by Doctors and Experts of the parentune Expert panel. Our panel consists of Neonatologist, Gynecologist, Peadiatrician, Nutritionist, Child Counselor, Education & Learning Expert, Physiotherapist, Learning disability Expert and Developmental Pead.
Kindly
Login
or
Register
to post a comment. | Feb 29, 2020
I | Oct 21, 2019
Hello doctor. My newborn is 9 days old and he has yellow discharge from eyes. Should i worry?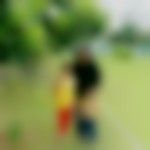 | Dec 21, 2018
Hi doc my daughter is 9 years old n her eye sight is very weak n also headache problem .pls tell me doc near dilshad garden.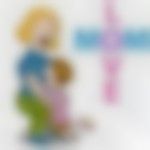 | Apr 10, 2017
Here is the Cataracts in children Causes, Symptoms and Treatment by Expert eye specialist. https://www.parentcircle.com/article/cataracts-in-children-causes-symptoms-and-treatment/ | Apr 09, 2017
My son is 4 years old and while make him read from whiteboard, I had noticed that when whiteboard is bit far and albhabets are small it was difficult for him to read, bringing board closer he spell and read it. Is his eyesight is weak ? What to do? | Apr 09, 2017
My son is 08 months old. He has squint issue. I consulted two eye surgeons. They adviced for surgery. Ma'am may I know where do u look for patients so that I can visit you as u r a paediatric opthamologist.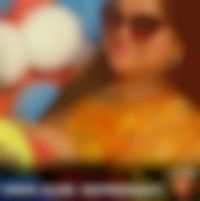 | Apr 07, 2017
hi doctor my daughter is five years old she squints her eye when she thinks and speak or she is in a deep thought | Apr 04, 2017
my daughter tilts her head and squints her 1 eye while watching tv or when concentrating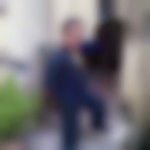 | Feb 22, 2017
My son is 5 year old and yesterday only while make him read from whiteboard,i had noticed that when whiteboard is bit far and nos. /alphabets are small it was difficult for him to read. Bringing board closer he spell and read it perfectly. Is his eye-sight is weak and what to do?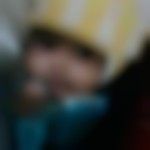 | Feb 11, 2017
My daughter is only 2 month. she hited her right eyes. her eyes some tears. Toba eye drops. i use. it is safe?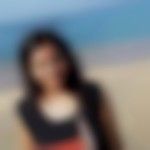 | Jan 03, 2017
nice information. .... | Jan 02, 2017
doctor my son. is 2. 11 months.. his eyes are little dull... it always seems that he is feeling sleepy.. is there any issue with the eyes. plz suggest. Thank you | Dec 09, 2016
my child is 3 yrs old.. his urine is more acidic.. what must be the reason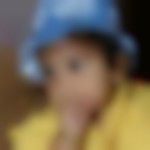 | Nov 22, 2016
Anupama dolla mother of 2children
thank you very much | Oct 02, 2016
My daughter is 3. 2 years old. Sometimes she gets tears in her eyes when she's watching TV . Could you please let me know if there is some problem in her eyes ? it doesn't water always but once in a while . Please suggest.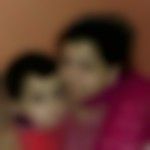 | Oct 02, 2016
My son is 4. 2 yrs. He has a problem of redness and itching in the eye. I consulted an eye specialist and he suggests it due to sweatinh or he is allergic to dust. can yoy suggest some goid measures please? | Oct 02, 2016
why does my 3. 7 yrs old passes foamy urine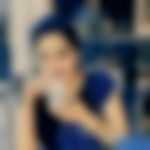 | Sep 18, 2016
Hi Dr. , my baby is 7 weeks old and from last week his right eye is suddenly watery with yellow sticky substance. This increases more at night or when he cries. His pediatric prescribed moxicip eye drop for 3 days and massage nose-eye joint 20 times thrice a day. Sometimes it is reduced , sometimes water oozes whole night(eye swells in such case). What I should do? Is it normal and how long while it take to get fine. | Aug 28, 2016
Sometimes a young toddler may complain of pain in the eyes or head. Please don't ignore these signs and get an eye check up done as soon as possible! | Aug 25, 2016
neha please give her lots of water app 1 to 2 liters for one whole. preferably warm water and banana before the water. this will definitely help. then give warm milk with a spoonful of ghee added to it. make sure she wont get pain again. pain in rectal region at very young age might lead to complications. there are so many home remedies you find on net, but water is best of it. if pain persist don't ignore check with your doctor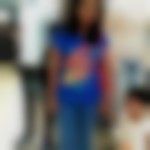 | Aug 24, 2016
Can anyone tell that how to make kids stool lose. my kids stool has got very tight. and now she is very scared of going to toilet because of pain. plz tell me what to do in this condition. | Jul 08, 2016
My daughter is a pre term baby and had tear duct closed. Which opened by 7 month. She just turned a year old. White portion of her both eyes looks light grey for major portion and then edges look clear white.. Haven't consulted doctor for this.. Should this be addressed. ? Initially for tear ducts had visited doctor when she was like 2-3 month and they said all is fine and tears duct shud open with time - which really did..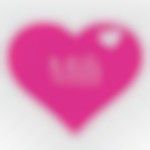 | Jun 24, 2016
dear dr,my son is 5. 2 years old n having specs .(amblyopia ). left eye power is +4 n right eyes power is +3. 50... he is also having -2 power in both d eyes. plz suggest how his vision can b improved n wat r d chances of his specs getting removed in future. plz guide | Jun 13, 2016
hi doc.. my son has mirror image ...wat should be done ...is it an eye problem or he needs more practice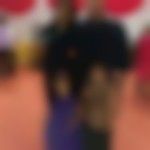 | Jun 01, 2016
za | May 14, 2016
Informational | Apr 13, 2016
Hi doc. My six n half yr old daughter has specs and left lazy eye due to which she appears squinted... Please suggest some exercise to rectify the squint.... N how can her specs be removed.. It is. 50in both | Apr 13, 2016
Hi doc... My daughter recently had +. 5 number in both eyes. Is +ve number in child normal. Also she blinks her eyes forcefully (quite noticeable). Consulted an eye specialist who prescribed an allergic drop. Please suggest. | Apr 13, 2016
Hi doctor my daughter is 5. 8 years old....... We just come to know that she has myopia in last November... it was - 2. 50 both the eyes... After 5months I went to eye doctor for regular check up her glasses number has increased.. ... And doctor said...... Myopia increases........ I am worried..... Plz suggest.. .. | Apr 06, 2016
Dear dr. My childrens having eye problem. the elder one cyl_1. 00and the younger one cyl-2. 00. what exerscice I should give and type of food. Please replay me. thank you. | Apr 05, 2016
My son is detected with myopia farsightedness what else can be done to remove specs ????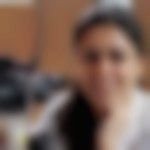 | Apr 04, 2016
Hi Poorti. Please continue the massage till 1 year of age. If it does not settle by then, we decide to do syringing. Put tobramycin eye drops only until discharge persists . Not required for a month. Hope this is helpful. Regards Rasheena | Apr 04, 2016
Respected dr I just want to bring this in your notice that my son is 5 months old and from d very beginning tearz used to come out.. and sometimes discharge I found in morning from his eyes. I keep on messaging near his eyes and today only dr has prescribed him tobramycin for month three times a day... and he said slowly his eye gland will open by regular message.... as for puncturing d duct he is so small.... so what do u suggest .Is d line of treatment right for him regards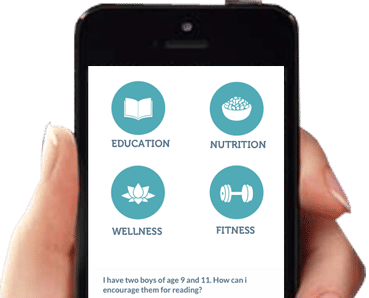 Download Parentune App
Please enter a valid number

{{trans('web/app_labels.text_Heading')}}
{{trans('web/app_labels.text_some_custom_error')}}
{{trans('web/app_labels.text_Heading')}}
{{trans('web/app_labels.text_some_custom_error')}}