Food and Nutrition
Finger foods to tempt your toddler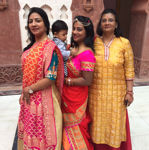 Created by Priya Mankotia Updated on Aug 24, 2017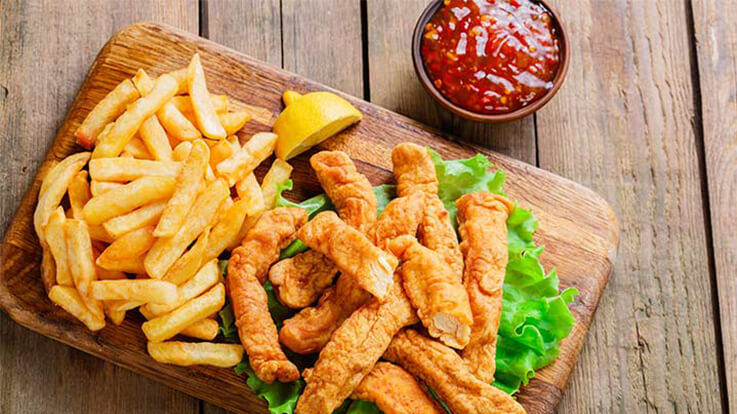 Toddlers are known to be picky eaters (I don't prefer calling them fussy as they are exploring food and it's not necessary that they should like all the food items being served). Moreover, they want to assert their new found independence by feeding themselves. You can either carry a plate and run behind them all day or give them some easy finger-foods to feed themselves and hope that most of it goes into their mouth! Also finger foods help them in other ways like:
It teaches little ones to feed themselves
Helps develop motor skills
Helps and soothes them while teething
It's the best way to introduce them to various foods
So, in this blog I'm sharing a few recipes of finger foods which I have tried to feed my daughter like Jowar sesame Bread sticks and Crispy Paneer rolls (she loves them) and more…read on!
Simple Jowar Sesame Bread Sticks Recipe For Your Toddlers
Ingredients For Jowar Sesame Bread Sticks
1/4 cup jowar (white millet) flour
1/4 cup whole wheat flour (gehun ka atta)
1/2 tbsp sesame seeds (til)
1/2 tsp fresh yeast
salt to taste
1 tbsp butter

Method For Preparing Jowar Sesame Bread Sticks

Combine all the ingredients and knead into soft dough using enough water
Add the butter and knead again till the dough is smooth and elastic
Cover with a damp muslin cloth and keep aside for 15 minutes
Divide the dough into 2 equal parts and roll out each portion into a 100 mm. X 125 mm. (4" x 5") sheet of 6 mm. (¼") thickness
Cut each sheet into 6 mm. (¼") wide strips and separate them
Roll them individually so that they are circular and have no rough edges which can hurt your baby's gums
Place them on a greased baking tray and bake in a pre-heated oven at 140ºc (285°f) for 40 minutes or till the bread sticks are crisp and golden brown
Cool and store in an air-tight container

Quick And Easy Speckled Bubble Bars Recipe For Your Picky Eater

Ingredients For Speckled Bubble Bars

1/4 cup grated jaggery (gur)
1 cup puffed rice (kurmura), toasted
1/4 cup sesame seeds (til), toasted
a pinch cardamom (elaichi) powder (optional)
oil for greasing

Method For Preparing Speckled Bubble Bars

Melt the jaggery in a heavy bottomed pan over a slow flame until it caramelises
Remove from the fire and add in the rest of the ingredients except the oil. Mix well
Pour this mixture onto a greased marble or stone surface
Using a large greased rolling pin, roll out the praline into a 150 mm. X 112 mm. (6" x 4 1/2") sheet of 12 mm. (½") thickness
(Remember to grease your hands too while rolling this mixture)
Cut into 75 mm. X 37 mm. (3" x 1 1/2") bars
Store in an air-tight container.
Delicious Crispy Paneer Rolls Recipes To Tempt Your Growing Child
Ingredients For Crispy Paneer Rolls
1 cup grated paneer (cottage cheese)
1/4 cup boiled , peeled and mashed potatoes
1/4 cup grated processed cheese
2 tsp ginger-green chilli paste
a pinch of turmeric powder (haldi)
1 tsp coriander-cumin seeds (dhania-jeera) powder
1 tsp chilli powder
1 tsp dried mango powder (amchur)
1/2 tsp garam masala
salt to taste
1/2 cup plain flour (maida)
coarsely crushed vermicelli for rolling
oil for deep-frying
Method For Preparing Crispy Paneer Rolls
Combine the paneer, potatoes, cheese, ginger-green chilli paste, turmeric powder, coriander-cumin seeds powder, chilli powder, dried mango powder, garam masala and salt in a deep bowl and mix well
Keep aside
Combine the plain flour and approx. ½ cup of water in a bowl, mix well and keep aside
Divide the paneer-potato mixture into 14 equal portions and shape each portion into a cylindrical roll
Dip each ball into the plain flour-water mixture and roll them in vermicelli till it is evenly coated from all the sides
Heat the oil in a deep non-stick pan and deep-fry, a few rolls at a time, on a medium flame till they turn golden brown in colour from all the sides
Drain on an absorbent paper
Serve immediately with chilli sauce and tomato ketchup
Traditional Baked Sweet Potato Fries Recipe
Ingredients For Baked Sweet Potato Fries
1 medium sweet potato
Olive oil for drizzling
Method For Prepapring Baked Sweet Potato Fries
Preheat the oven to 450°F (230°C)
Peel the sweet potato, trim the ends, and cut it in half crosswise
Cut each half in half again lengthwise
Put each quarter cut-side down on the cutting board and cut into thick slices
Cut each slice into sticks
Pile the sweet potato sticks onto a rimmed baking sheet
Drizzle with the olive oil and toss to coat evenly
Spread out the sticks so they are not touching
Bake the fries until golden and tender, about 25 minutes, turning them over about halfway through baking
Let cool, cut into pieces small enough for your child to eat safely, and serve
Refrigerate the sweet potato fries in an airtight container for up to three days
Makes 6 to 8 servings
Tempting Potato Lollipops Recipe For Your Fussy Eater
Ingredients For Potato Lollipops
1 cup boiled and mashed potatoes
1/4 cup grated carrot
1 bread slice, soaked and squeezed
1 tsp ginger-green chilli paste
2 tbsp chopped coriander (dhania)
a pinch of sugar
salt to taste
8 small cheese cubes
4 bread sticks, broken into half
3 tsp oil for greasing and cooking
Method For Preparing Potato Lollipops
Combine all the ingredients, except the bread sticks and the cheese cubes in a deep bowl and mix well using your hands
Divide the mixture into 8 equal portions
Take a portion of the mixture and flatten it slightly between your palms
Place a cheese cube in the centre and bring all the sides together in the centre, seal it properly and again flatten it lightly
Insert a bread stick from one side towards the centre and again seal it properly as seen in the below image
Repeat steps 3 to 5 to make 7 more potato pops
Heat a non-stick tava (griddle), grease it with oil and place 4 potato pops over it
Cook it with oil till it turns golden brown in colour from both the sides
Repeat step 7 to cook the remaining 4 potato pops in one more batch
Serve immediately
Try these with your toddler and you will see how much they enjoy eating by themselves and of course finishing more than half of the food being served to them. Happy feeding mommies!!!
Did you enjoy Priya's recipes for finger-foods for your toddler – do try them and let us know! Do you have any special recipes to share? Do leave your comments…. We love hearing from you!
Kindly
Login
or
Register
to post a comment. | Aug 30, 2017
all r very good recipes. i wil try. pls add pictures also of recipes.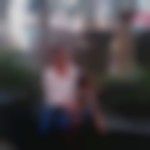 | Aug 28, 2017
Thanks lovely tips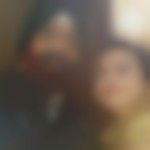 | Aug 26, 2017
thankyou soo much for sharing such an amazing recipes my daughter would love to have them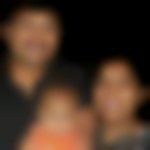 | Aug 25, 2017
kK LLmMMKK | Aug 25, 2017
The recipe s look good n simple...... hopefully my little one enjoy s it. Thanks.


| Aug 25, 2017
these are very good recipes thanks | Aug 25, 2017
lovely receipes | Aug 24, 2017
After you start your baby on solids, the search for different types of safe, tasty food begins. We have some easy bite-size snack suggestions that your child will love. https://www.parentcircle.com/article/5-healthy-finger-foods-for-your-toddler/
+ Start A Blog
Top Food and Nutrition Blogs
Top Food and Nutrition Talks
Top Food and Nutrition question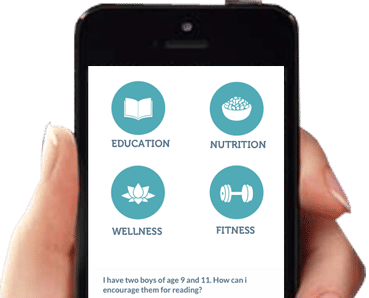 Download Parentune App
Please enter a valid number

{{trans('web/app_labels.text_Heading')}}
{{trans('web/app_labels.text_some_custom_error')}}
{{trans('web/app_labels.text_Heading')}}
{{trans('web/app_labels.text_some_custom_error')}}