Parenting
Good health on wheels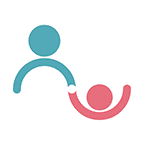 Created by Parentune Support Updated on Feb 05, 2013
It's shiny, it's new, it has wheels and every child has it. "Roller skates are like driving a bike" says 5year old Vansh who's been skating to everywhere since he got his skates six months ago. " All my friends have then, we all skate together around the park every day," says Vansh and promptly skates away.
Sangeeta, Vansh's mother, is a skater herself. She grew up in a hill station and that encouraged her to skate all the time. " I always enjoyed it and it has always kept me in shape, the benefits of skating and being active take you long way and I realize that now." Sangeeta ensures that her son skates as much as possible, she also very pleased with herself for teaching him how to skate.
At a time when computers, the internet and the much acclaimed idiot box have taken over recreation time, once dedicated to playing outdoors and making friends, it seems like parents are scrambling to get their children out of the house. Roller skates have been quite successful in doing this.
Health benefits of roller-skating
Roller-skating is a healthy, energetic and fun sport for children. While it's important for children to be introduced into a healthy lifestyle from a young age it should, most importantly, be fun and engaging. Roller-skating is exactly that.
A skating enthusiast in my locality tells me beginners should start with tenacity skates that are made of metal with straps attached on the top and the wheels are of rubber. They're adjustable to all sizes and available between Rs 800 to1000.
In addition to being economical, skating has other benefits as well, some of which are listed below:
1. It is good aerobic and cardiovascular exercise that helps in gaining stamina.
2. It can be a great tool for improving flexibility and balance.
3. It definitely is a fun way to increase muscular strength.
4. Skating is also excellent for metabolism; it gets your blood flowing and also aids in digestion.
5. Above all just an hour of skating can burn up to 330 calories and vigorous skating may burn up to 590 calories.
What one needs to keep in mind when buying skates?
When buying a pair of skates your priority should be the feel and not the looks. The look of roller skates has evolved manifold over the years but that should not sway one's judgement.
1. An ill-fitting pair of skates may cause serious muscle pain or injury. One should stress on the design and the aerodynamics of the skates. Often, parents buy a bigger size of skates for their children, thinking that it'll last longer. But, this can be dangerous for the child. 
2. It's also imperative that parents invest in skates from a sports shop rather than a toyshop. These skates are usually not tested with body weight and are extremely fragile.
3. While a great pair of skates from a reputed manufacturer is a must but along with that one should invest in the protective gear as well. The protective gear comes as a set that contains elbow, knee and wrist guards that help in breaking the fall and minimizing injuries. The helmet is not part of the set but may be bought separately as it is as important as the rest of the set.
4. You may want to make sure that the wheels on the skates are adjustable as in the beginning the wheels are tightened to an extent where there is very little play and the child first learns to walk and balance on them, instead of rolling on them. Slowly as the child gains confidence the wheels are loosened and the rolling action starts to happen.
5. Lastly, it might help if you sat the child down and let him/her know the importance of the safety gear and following instructions of the coach. More often than not the children want to start rolling and skating right from the first day and their inability to do so may leave them frustrated. It helps if the stages of learning are explained to the child so s/he is prepared for the hard work and the results following it.

Once your child has learnt the balance and the rolling bit, then along with the consultation of the coach; the kind and type of skates can be decided that will be required for the next level. The most important thing that we as parents need to keep in mind is that at the end of the day we want our children to have fun while engaging themselves in a physical activity.
If the child wants then s/he can be encouraged to take it to the next level and enter into competitive skating or sports like roller hockey. Vansh has finally graduated from the initial skates and his mum has bought him the inline skates (roller blades), he says he does not want to skate competively but would continue to skate in his free time as he loves the feeling of literally flying free on his wheels. Sangeeta is happy with his choice, as vansh is a happy skater while he is enjoying his time outdoors.

So don't wait ; let your child roll away to happiness and fun …
Image source - flickr.com
Kindly
Login
or
Register
to post a comment. | Feb 06, 2013
Nice one Nidhi! Who knew roller skating is even a cardio exercise, great post. Thanks!

{{trans('web/app_labels.text_Heading')}}
{{trans('web/app_labels.text_some_custom_error')}}
{{trans('web/app_labels.text_Heading')}}
{{trans('web/app_labels.text_some_custom_error')}}