Parenting
Grandparenting Vs. Parenting : Tips for parents to bridge the gap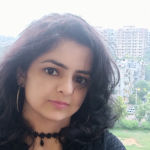 Created by Shikha Batra Updated on Jun 04, 2021 " You are blessed as you stay with your grandparents " affirmed Aakansha, a 7 year old, to his friend Rakshit.
" Well! Yes in a way but the constant tussle between my parents and grandparents regarding how I am being raised sometimes makes me wonder if I am really blessed! exclaimed Rakshit.
The above mentioned anecdote clearly brings out that the everyday tussles between the grandparent and the parent over raising them can be quite upsetting as well as overwhelming for the child. Though they both have the child's best interests on their mind, it definitely does not serve the purpose.
As soon as grandparents hit retirement they start to look forward to the opportunity to spend more time with their grandchildren. They enjoy the pleasure of spending some uninterrupted time with their grandchildren listening to their never-ending stories and answering their innocent queries about their good old days or when their parents were children. The relationship between a grandparent and a grandchild is very special for both of them. Grandparents become their superhero, a person who is wise, knows it all, their best friend and go to person all rolled into one while their parents become their heroes, or vice versa. But many a times children have to face clashes between their superheroes and heroes regarding each other's grandparenting or parenting styles.  
The disputes between them mostly revolve around areas such as meals, discipline, TV viewing or even screen time. Other thorny subjects which can make both sides dive into a clash could include manners,safety, health, bedtime, religious practices, sharing secrets with either of them with a rider not to tell anyone, etc.
Parenting is all about disciplining, instilling good etiquettes and behaviour, tidying up and keeping clean, healthy eating habits and observing bedtimes. However , with grandparents they can feel relaxed as the rules and routines tend to go out of the window.  This difference in parenting styles of grandparents and parents sometimes lead to clashes between them.
While most parents are slogging and working hard to meet their child's basic needs such as decent meals, clothes,education, affordable health care, besides meeting other necessary expenses, grandparents on the other hand love to splurge their disposable income on their grandchildren and make them enjoy the luxury which they could not give to their own children. Parents on the other hand might consider this unagreeable as they feel their child would get spoiled as he would never learn to value money if this continues.
The difference could also involve feeding practices wherein grandparents could be more easygoing when it comes asking the child to clean up their plate, allowing them to consume junk food  or even watching a gadget while having meals as long as they are eating. Whereas parents tend to be too strict about these rules.
Grandparents are too soft on their grandchild and let them be. They love to pamper their grandchildren even if it means being too lenient or overriding family rules which could become a bone of contention between them and their own children . 
"This is not how we did things when you were being raised", or "We did not depend on the internet, searching for latest articles to remain up-to-date on how to raise our children, rather we learnt with experience" are some of the common claims of grandparents. 
"You have no idea on how times are changing and so is parenting", or "Those were different days altogether and we just can't dare to give two hoots to what our children do unlike when we were being raised," are some of the common assertions maintained by parents. 
Though parents might differ from their own parents when it comes to raising their children, still grandparents are the most preferred as well as the trusted resource when it comes to babysitting or even seeking advice or support when their children are unwell. 
Here are some of the tips for parents to keep in mind while communicating with their child's grandparents:
Be clear about your expectations. 

Child's needs to be put first and not the adult's where the child is being used as a tool.

Spell out clearly the areas of authority that are non-negotiable. For instance- decisions concerning your child's diet and safety.

Help them gather more information by sharing latest articles,or an informational video.

Making them meet your child's doctor, teachers or seeking expert's advice if need be might also help them understand better.

Agreeing to disagree may be the best bet when it comes to certain areas concerning your child's upbringing. Try and talk it out openly rather than holding grudges which might have the risk of straining the relationship that you share with them.

Be on the same page with your partner while approaching any area of ​​difference with your parent or parent-in-law.

Be careful about your approach. Make sure not to rake up issues but carefully make your stance crystal clear at the outlet.

Choose a time when everyone is calm to discuss conflicts and definitely not an emotional moment. 

Try to avoid long explanations or arguments. Your rationale can be short as a simple reminder.

Be respectful when you share your point of view and try not to demean their style of grandparenting in the process by calling it an old school or from a different era.

Remind yourself often that they mean well and love your children dearly. 
Sit down, have a conversation with them and communicate politely without hurting their sentiments as one ought to remember their intentions are pure and they have your and your child's best interests at heart. 
At the end of the day, all issues between parents and grandparents come down to communication, setting boundaries and having faith in their right to make the best decisions for their children.
As a parent you have the responsibility of creating a safe and nurturing environment for your child, as well as learning from the wisdom and mistakes of your parents. The efforts should be to lay positive examples of communication and compromise with your parent or parent-in-law that will help your child navigate his own approach to problem solving in case of difference of opinions. 
Kindly
Login
or
Register
to post a comment.
+ Start A Blog
Top Parenting Blogs
Top Parenting Talks
Top Parenting question