Parenting
Guidance vs Punishment: What works best?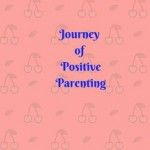 Created by Deepti Thakur Updated on Apr 28, 2017 Whether to discipline your child through guidance or punishment is a question that disturbs every mom. It bothered me as well. But thanks to my stars my better sense prevailed and I realised that if I want to discipline my child I will have to be his guide and not tormentor – (that's what I will be if I keep punishing him for small-small things).
To be really honest, I witnessed a scenario that left a deep mark on my mind and made me realise the difference between guidance and punishment. I am sharing that scenario here with you.
 Scenario: Aarav is a 4 year old boy who just started his primary school. One day his mom got a complaint from his teacher that Aarav had hit another boy in his class.
 Mom's reaction 1 (Punishment): When they came home, mom screamed at Aarav because he had a history of hitting children in pre-school too. She said, "How many times do I have to tell you to not to hit others? You don't listen, you are a naughty boy. You will get punishment for this, no cricket for next 2 days, and no TV or mobile. Then you will understand."
Aarav's reaction 1 (disappointment and depression): He will get further disappointed after hitting episode of school due to mom's anger. Plus, he won't be able to play his favourite sport for big 2 days. That's too much for him.
Analysis: You may think that mommy is right here in punishing young Aarav as he has a history of hitting other children. But did you even think about the young Aarav? What prompted him to hit another child? Did anyone even once asked him about the real reasons of hitting the other boy? No.
Now read the same situation with different reaction.
Mom's reaction 2: When they came home, Mom gave food to Aarav. When he finished his food, Mom held him in her lap, and gently asked him to tell the whole story. Aarav told that he and his friend wanted the same toy, and his friend was not giving him the toy. So, he hit him. He wanted the toy. Mom says, "I understand that you wanted the toy (empathy), I also loved toys when I was a child. But hitting him is absolutely wrong. How would you have felt if he had hit you?"
Aarav replies "I would have cried and asked for help from Ma'am." Mom says "Exactly, that's how your friend felt. Let's promise that no matter what happens, you are not going to hit anyone in future. Say sorry to your friend tomorrow."
Aarav's reaction 2 (mom understands the reason, mom's not angry): He felt that Mom understood her even though he did wrong. And he will remember what Mom said. He will say sorry for his mistake.
In both the  cases Aarav was wrong, but in the first case, Aarav doesn't realise his mistake and instead felt that no one understands him, however, in the second case, Aarav not only realised his mistake, he also felt that his mom understood him.
Hence, remember that punishment may seem easy but they are not a solution for any problem. We need to raise our children in a manner that they understand their mistakes, and we have to help them to learn to fix their mistakes. It doesn't matter how many times we have to GUIDE THROUGH LOVE, sooner or later our guidance will sit in their minds and will start coming into their behaviour. And a child raised through gentle guidance will then guide other children the right way.
Did you find this blog useful? If yes, please share your comments, feedback in the comments section below. We would love to hear from you. 
Kindly
Login
or
Register
to post a comment. | Jun 17, 2018
yes it's usefull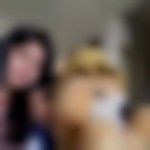 | Aug 15, 2017
I had noticed through live CCTV provided by Footprints Childcare that so many times if two kids fight, only one who is noticed by teacher is punished at school. Even if other one is also guilty. So please try to understand whole situation first. | Aug 14, 2017
Supriya Gajanan Borlepawar
I am facing the same problem. But I am trying to get the reasons from my son for his misbehaviors but every time others will not understand it. So Hw to manage with them n cool down ourselves. | Aug 14, 2017
me facing same problem it's real help thanks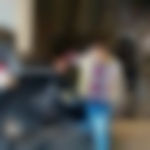 | Aug 14, 2017
thanks mam I am also facing the same problem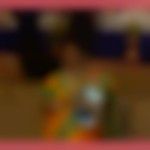 | Aug 14, 2017
it's very very useful guidance for child and mom and of course for making a family truely lovely one.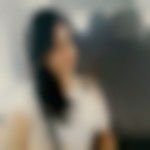 | Aug 14, 2017
very nice... i will change my mindset... nd won't hit my child... nxt tym..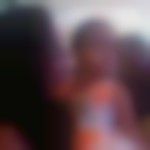 | Aug 14, 2017
good advice. even i did the same mistake when my daughter misbehaving in school. I punished her without asking her what was the matter.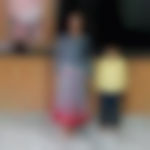 | Aug 14, 2017
good one,it will useful fr all frustrated mothers... | Aug 14, 2017
absolutely correct deepti... thanks for d blog I am facing the same problem with my child... I wld apply it on my child too... | Aug 14, 2017
very nice...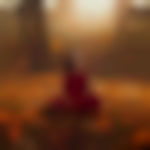 | Aug 14, 2017
thank you | Aug 14, 2017
This really helps. | Aug 14, 2017
really very helpful nicely done i will definately wid my kid | Aug 14, 2017
Best way to treat children by guiding them and to make them understand their mistake. This way in future, they will not repeat it again. | Aug 14, 2017
I agree with you. | Aug 14, 2017
good suggestion thanks | Aug 14, 2017
excellent. this is the right way. my husband always i m not punishing child n ot will spoil her. now i m confident that i am right. Thank you for giving me positive strength | May 28, 2017
advisable | May 24, 2017
good examples thank u for this blog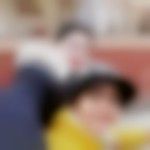 | May 19, 2017
I m happy to find that i always.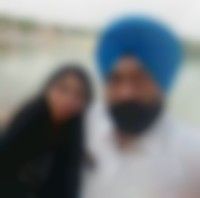 | May 17, 2017
Very helpful blog to teach the best way of good manners | May 17, 2017
wonderful blog, it will help parents to rethink their strategy towards handling children aggressive behaviour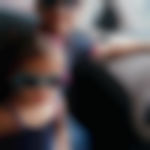 | May 13, 2017
really good and nice way even i had to change my mindset that still there are lots of ways to make kids understand rather to scold and beating.. Love care amd understanding is the best heal and way we must proceed.. Who in this world doesnt make mistakes we so call educated parents do makes mistakes amd expect that we should receive the warm and soft way to correct amd realise mistake so are the kids ...my son is 5 yrs old even he do the same he is very stubborn and irritates us lot my creating troubles making shabby walls showing tounge to elders ...I dont say that everytime love is the only heal but for sure beating and scolding is not also perfect way.. Thanks for sharing such informative topics | May 13, 2017
ko killed and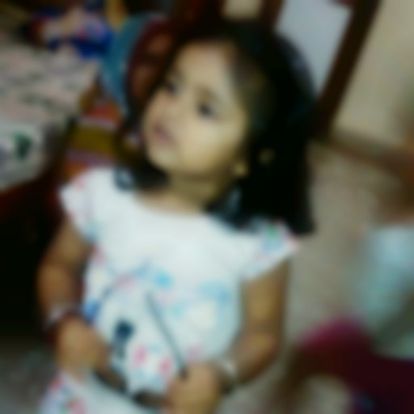 | May 12, 2017
very helpful tips.... made me rethink over my behaviour with my kid... thank you for the article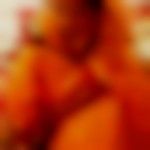 | May 11, 2017
it is very helpful for me to control nd understand my naughty boy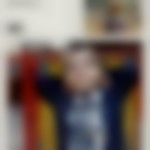 | May 10, 2017
wonderful blog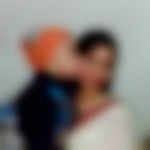 | May 07, 2017
the best way n vry useful blog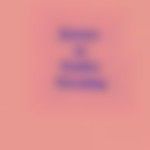 | May 05, 2017
Thanks all fellow moms for your appreciation. I'll reply soon to the queries raised by some friends.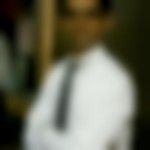 | May 05, 2017
Very True..... Realisation is always Better than Reaction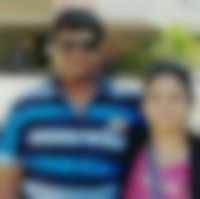 | May 04, 2017
absolutely true. but need lots of patience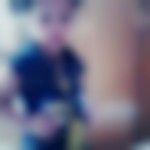 | May 03, 2017
right way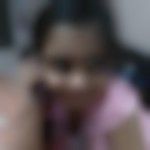 | May 02, 2017
thanks for your guidance.... | May 02, 2017
very useful blog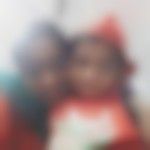 | May 01, 2017
this s so true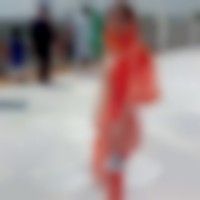 | May 01, 2017
agreed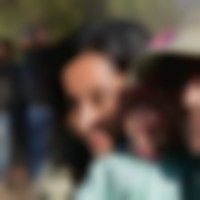 | May 01, 2017
very true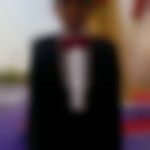 | May 01, 2017
right di | May 01, 2017
Very useful. | Apr 30, 2017
I really appreciate your blog... but mam many a time it happens that we tell them the things again and again... but they are not doing as we have told them... this make our anger to come out.... how to deal with this | Apr 30, 2017
Hi all.. I have a 4 years kid... he is very very naughty nowadays don't listen to what we say and does many things which we say no! not to do. he is very restless to listen especially mom's word's he takes it for granted. He have a less attitude of sharing his belongings though I tried to my him share his things but still am unable,, he is very possisve about his belongings. He gets angry very quickly,,food habit is also OK not so good. Can anybody guide me how to handle him in a clam way. I am a working women and we live in a joint family.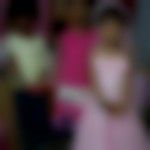 | Apr 29, 2017
helpful advice. thanks... | Apr 29, 2017
very nice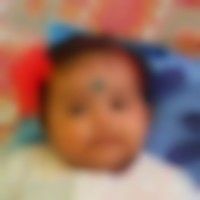 | Apr 29, 2017
superb idea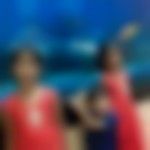 | Apr 29, 2017
absolutely super | Apr 29, 2017
v true. agree..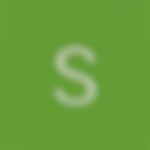 | Apr 28, 2017
thanks it's really helpful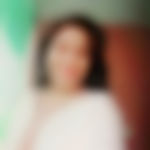 | Apr 28, 2017
thanku so much. its useful | Apr 28, 2017
thanks, its very useful for me.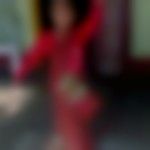 | Apr 28, 2017
very useful for me | Apr 28, 2017
ya that's true... being a parent is a tough job, but still we need react with the time and situation as well. | Apr 28, 2017
agree dear but after becoming mother we gave lost patience et all | Apr 28, 2017
beautiful very nice
+ Start A Blog
Top Parenting Blogs
Top Parenting Talks
Top Parenting question

{{trans('web/app_labels.text_Heading')}}
{{trans('web/app_labels.text_some_custom_error')}}
{{trans('web/app_labels.text_Heading')}}
{{trans('web/app_labels.text_some_custom_error')}}