Parenting
Child Psychology and Behaviour
Handling Aggression in Children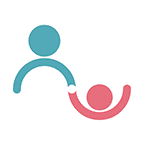 Created by Parentune Support Updated on May 13, 2014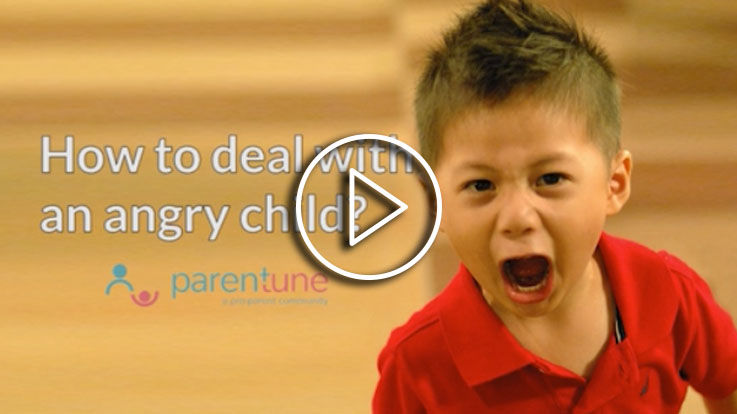 Ranit came home furious. He ran inside to his room and slammed the door. On hearing the commotion, his mom Seema, rushed to his bedroom wondering what happened. She reached a room that was strewn with articles, some even broken. It took a second for Seema to realise what happened and was able to duck a pencil box that was hurled at her accidentally. All this coupled with Ranit's screaming and anger. Seema shouted at Ranit and when she asked what happened, he retorted with tears brimming his eyes, "Ajay is stupid. He did not allow me to bat today. When I grabbed his bat, he pushed me to the floor and hit me with his bat." As Ranit turned towards her, Seema realized that Ranit was bleeding from his forehead. She rushed him to the hospital to get some stitches.
Aggression is verbal or physical behaviour that is threatening, destructive or intended to harm. Aggression is often used as a means to survive or fulfil a drive. In Child psychology, aggressive behaviour is classified under externalising syndromes which include some problems like hyperactivity, aggressive and oppositional behaviours as well as some serious rule violations which can bring a child or adolescent into the contact with the juvenile judicial system.
Although aggressive behaviours are seen more frequently in boys than girls, almost all children display aggressive behaviour to some degree at some point in their development. Fortunately, in the case of most children aggressive behaviours are of relatively low intensity and do not constitute a serious problem. In other cases, however, children may display aggressive behaviours that are of such high intensity/ high frequency that they demand a response from parents, teachers or sometimes psychologists. Thus, aggressive behaviour seems to constitute both a common and sometimes a serious problem of childhood that may have important implications for the development of conduct disordered and delinquent behaviour. For example, childhood aggression has been identified as one of the strongest predictors of delinquency and drug use during both adolescent and adult years.

What are the causal factors of aggressive behaviours?
Aggression results from the frustration that comes from one's access to blocked Goals. While frustration does not always result in aggression, it may result in "aggressive inclinations", which in concert with other factors; increase the probability of aggressive responding.
High levels of aggressive behaviour are seen as resulting from experiences when a child has been directly reinforced for aggressive responding. Aarush reported to his mother that he knocked his friend because his friend knocked him on his way out of class during the lunch break. His mother applauded him for his aggressive behaviour as she explained that if anyone hit him, he should hit back so that he would understand how it feels to be knocked over.
Modelling is a crucial cause for aggressive behaviour in children. Children learn vicariously from parents, peers, cartoons and others who are reinforced for engaging in aggressive behaviour. Ruhaan hit his mother when she tried to correct him for some bad behaviour he displayed at school. When he was later explained that he cannot hit his mother, he retorted in anger, "But Dad hit you that day."
Behavioural enactment of aggressive programs, cartoons or media are closely related to aggressive behaviour. Jayant explained to his mother that he tried his cool moves on his brother after watching a wrestling match on television
What can you do to reduce aggressive behaviour in children?
Banish Modelling - A child needs a home that has an overflow of forgiveness, love, support, attention, honesty and trust. Fortunately or unfortunately, children learn from parents. They find it hard to discern and hence it is our responsibility to be a good example of these attributes. Set your home right by having a consistent pattern of love and forgiveness.
Abusive language is a strict no- no. If you are having conflicts with your spouse, settle it. Let your child see forgiveness and not just the conflict. Don't harbour resentment in your house else you'll be harbouring resentment in your child.
Time out - Time out is a technique where the child is taken away from a preferred environment for a certain period of time, say about 10 minutes. The child is kept away from all objects and activities and is made to be in safe place which has no interesting options. Standing at a corner, withdrawing activities which the child enjoys like playing with toys are some examples.
Decide on TV time and programmes - Research shows that just 3 minutes of viewing violent cartoons amongst 5 year olds was adequate to turn them violent. Programmes like "Chota Bheem" where the main character pounds another, even if it's good winning over evil, has enough violence. Half an hour of non- violence is permissible. TV does not compensate for you soothing your child when he is upset or lonely or sad. It is distracting but never the solution for these issues. The solution is You.
Apply Patience and Practice Firmness-I can't stress enough on this. Patience is crucial in dealing with aggressive behaviour. Even before your child can throw a tantrum, warn her by explaining the consequences of acting out in a firm and neutral tone. When a child throws a tantrum or acts out violently, it is important to keep your cool and talk to the child firmly. Hold her by her shoulders and then say an emphatic no. Physical restraint also helps your child to calm down. Hug her from behind and then ask her to calm down.
Be Consistent-When your child does not follow in spite of warning the consequences, be consistent and follow the consequences. Else, the child will fail to understand the cause and effect relationship. Your child benefits from being corrected every time, rather than an occasional outburst.
Teach through accidental mistakes-In a scenario where a child is hurt accidentally because of another child or event, ask the child how he felt. When he says he was hurt, tell him that it is not good to hurt someone. When you hurt someone, he/ feels the same hurt that your child goes through. Reinforce and reward non-violent behaviour in the child. Praise him for not resorting to violence.
Deal with bullying-If you receive reports that your child is a bully, please consider professional help by taking your child to a child psychologist. Please do not encourage your child to deal with a bully, by asking him to strike back when a fellow classmate hits him, rather discuss with the class teacher. Teach your child that it is not right to hit on a person of the same age, older or younger.

Aggression might seem like a quick fix but has devastating consequences. As Arnold P. Goldstein, author of Aggression Replacement Training points out, "The first major classroom for teaching and learning of aggression is the home." Our children are our future.
"Don't handicap your children by making their lives easy."
-Robert A. Heinlein
Kindly
Login
or
Register
to post a comment. | Jul 03, 2018
LOVE CAN HEAL EVERY TANTRUM. YOU JUST NEED TO BE PATIENT. Read this and you will understand the complexity of patience" https://urdailyhacks.blogspot.com/2018/05/motherhood-shift-from-comfy-to-handsfull.html Do follow if you liked it!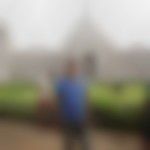 | Apr 17, 2018
I suffer for this problem my 3 years son when aggressive than continue teeth grinding this problem seen before 4 month ago when I have taken mobile phone permanently from my son hand. | Feb 28, 2018
i also suffering | Feb 28, 2018
i also sudfering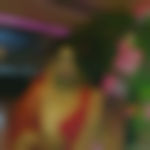 | Feb 26, 2018
very informative. I think it would really help me to understand my child and grow him into a good person. thanks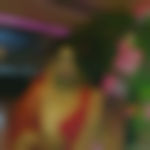 | Feb 26, 2018
very informative. I think it would really help me to understand my child and grow him into a good person. thanks | Feb 23, 2018
Thanks... it's very useful information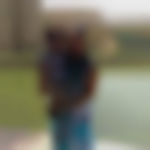 | Feb 19, 2018
Thank you so much it helps alot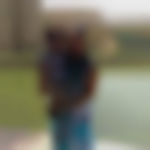 | Feb 19, 2018
Thank you so much it helps alot | Jan 26, 2018
thank you for the information ,it is most important message for me ,first we have to change then child. thank u so much | Jan 26, 2018
thank you for the information ,it is most important message for me ,first we have to change then child. thank u so much | Jan 06, 2018
Thank you for the information. It's really useful. I will try to follow the things mention to reduce his aggressiveness. | Oct 16, 2017
Thank you very much for putting this aptly. | Oct 16, 2017
Thank you very much for putting this aptly.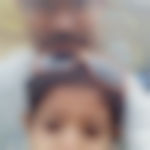 | Oct 11, 2017
good very good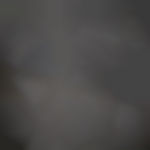 | Oct 11, 2017
nice blog | Oct 02, 2017
very nice blog the most needed one as nowadays children are mostly uncontrollable and behave rudly.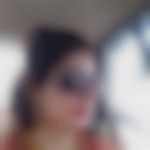 | Sep 25, 2017
well said .....thanks. ......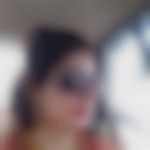 | Sep 25, 2017
well said ......thanks alot.....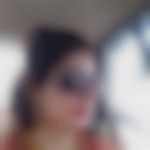 | Sep 25, 2017
well said ......thanks alot.....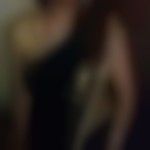 | Sep 21, 2017
very helpful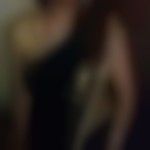 | Sep 21, 2017
good information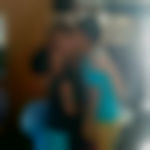 | Sep 09, 2017
Thanks a lot. | Aug 31, 2017
thank you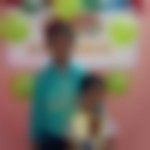 | Aug 18, 2017
thank you it I'll be useful to take care of son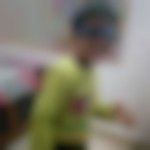 | Aug 06, 2017
Thank you it's very helpful for me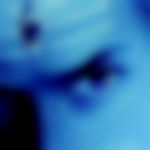 | Jul 22, 2017
it's a helpful article, thanks | Jul 21, 2017
Hi everyone.... my son is in grade 10.... otherwise a v fine boy... he is v gud at academics as well... but i hv seen lot of behaviour changes in him... aggressive and losing temper... for quite sometime he hs turned friendly with those boys who r weak in studies and are rich spoilt brats as well.... He is at mostly rude wid his younger brother who is in grade 5.... need advice... | Jul 21, 2017
Hi everyone.... my son is in grade 10.... otherwise a v fine boy... he is v gud at academics as well... but i hv seen lot of behaviour changes in him... aggressive and losing temper... for quite sometime he hs turned friendly with those boys who r weak in studies and are rich spoilt brats as well.... He is at mostly rude wid his younger brother who is in grade 5.... need advice... | Jul 18, 2017
Thank you so much for the information. Will try to behave like this. hope that wud help | Jul 01, 2017
thanks for informative article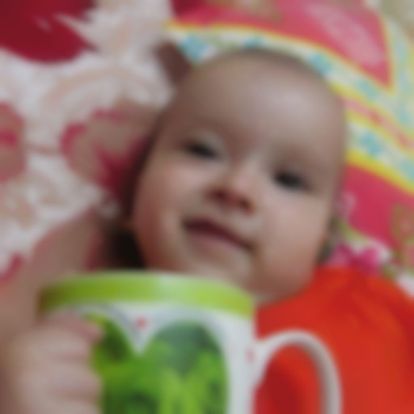 | Jun 16, 2017
I personally loose temper when I see my son not listening to what I say. His behaviour has change drastically after my second child. sometimes I feel like crying. I don't understand how to handle. By reading this article I feel like u should help me how I can control my anger.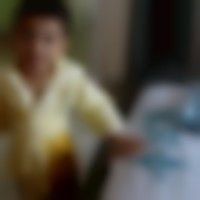 | Jun 16, 2017
thnxxx i wish it helps me...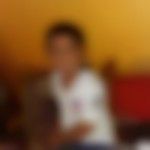 | Jun 13, 2017
very nice information.. thanks | Jun 07, 2017
very informative | Jun 06, 2017
thanks for your answers let me execute..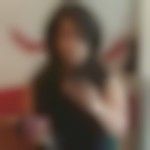 | May 30, 2017
Hello all, I am mother of 17 months old son. I prefer videos too when it comes to parenting tips, easy for me to understand and execute. Please find below the similar video on how to handle anger in children. https://vimeo.com/206359322/cb3795cbbf Hope it will help. Cheers !! Sonia | May 29, 2017
Hi my 3 year old son likes to watch more of fighting animals like dinosaurs etc and also kids videos having guns, policemen etc on youtube. Is that good at his age? should I allow him to watch? | May 20, 2017
Thnx alot i vl try my best to follow wts said n hope it gives me a positive outcome. | May 19, 2017
It's helpful. Thanks ..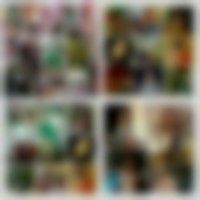 | May 19, 2017
thanks for a nice way | May 18, 2017
thanks for showing me d way.. hope by ur advise will change his behaviour | Apr 25, 2017
thanks a lot , my son is more aggressive and always show his anger on younger brother. I can't control him. he is shouting if advise him ...by this way I can change son's behavior.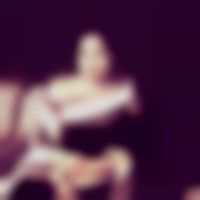 | Apr 18, 2017
really very helpful. Thanks a lot for showing me the way.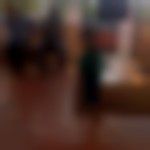 | Mar 11, 2017
hi , very helpful. I can see a good change over in my son after following this advice. though not changed completely but u can feel a good amount of change in him. thanks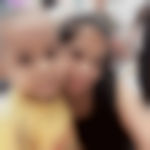 | Feb 03, 2017
very useful thoughts | Jan 31, 2017
very important information. thank for sharing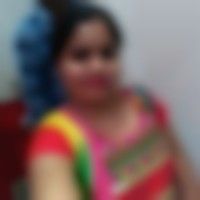 | Jan 21, 2017
Keerthana Mahesh Racharla
it is quite inspiring which is very true actually | Jan 19, 2017
really very helpful for kids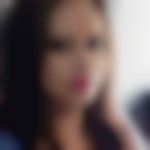 | Jan 07, 2017
very helpful | Dec 31, 2016
.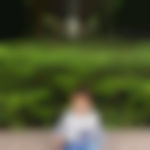 | Dec 19, 2016
V nice information. Thanks alot for this blog.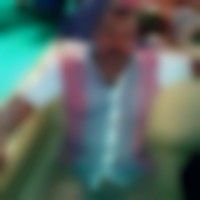 | Dec 15, 2016
very helpful I m understood very well... thank you so much | Dec 05, 2016
Very informative. Thanks to parent tune. Just now I posted my query without seeing this before hand guide. Hope to work out these tips with my kid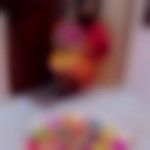 | Dec 03, 2016
excellent information. | Dec 03, 2016
very informative will surely help me in guiding my child | Nov 11, 2016
excellent !!!


| Sep 19, 2016
thank u so much for telling us the real cause of our childs behaviour .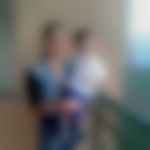 | Sep 01, 2016
very informative. | Aug 09, 2016
worth for sharing.... we will apply those techniques.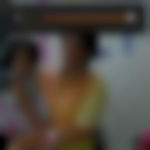 | Aug 04, 2016
very informative, looking forward for the articles like this. | Jan 20, 2016
Very good information!!! | Nov 27, 2015
well written, nice that u covered this psychological aspect so well. totally agree that a child is what how u treat him. Hyperactivity, intolerance, screamimg, bullying, mood swings, broken sentences, low contentration etc are few more symptoms signifying that parents need to correct their behaviour. too much or too less attention,over-pampered or left aloof, any imbalance in parental behaviour causes all these behaviour ailments in kids. | Nov 26, 2015
Nice information . let us try | Nov 25, 2015
Very nice and informative article....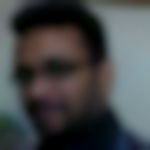 | Oct 09, 2015
Nice article mam.. | Sep 11, 2015
really helpful article... really nice.. thank u | Aug 18, 2015
Dear mam, really wonderful article very informative | Aug 07, 2015
really helpfull article ..thank you | Aug 03, 2015
All parents should read this blog carefully. | Jul 31, 2015
Thnx... | Jul 21, 2015
it is a very good article. children are continuously observing n absorbing the way environment behaves around them and then they find a way out to react to a given situation i. e. fight or flight. we as parents should be very careful while reacting to different situations. children learn most of it by looking at us. | Jul 15, 2015
Its a very nice article.. My daughter is 21 months and has started throwing tantrums. She gets angry when I don't let her do things as she likes. Can this be taken as aggressive behaviour. i don't hit her but once or twice I have; when she throws things in anger even after telling her that this is badly behaviour. How can I make her understand?I don't want to hit her. | Jul 15, 2015
Please guidr | Jul 15, 2015
Very nice information. I have a query. I have twin kids of 2 years and 2 months old of different sex. My son is more aggressive. He use to bite, hit his sister for snatching any toy she had. I usually warn him to not do so otherwise he will be punished. But most of the time warning goes in vein. Then sometimes I close him in our storeroom for sometime and sometimes I refuse to talk to him. Then after sometime he say me and his sister sorry. Then I ask him to accept that he will not repeat that behaviour. And he agreed. Is it the right way to teach children. | Jul 13, 2015
Very nice information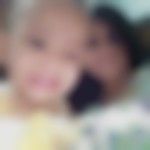 | Jul 10, 2015
Great article... very informative... | Jul 07, 2015
Very informative, will definately want to try | Jul 03, 2015
Very nice article that can be implemented straight away on kids because we r the role models do them | Jul 02, 2015
Very nice article n helpful for me thanx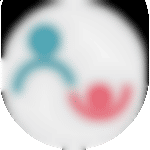 | Jun 07, 2015
Manpreet - hope this helps. https://www.parentune.com/video/details/?v_id=9 Jhuma Rani | Jun 07, 2015
Hi Manpreet, did you find any solution of your problem as I am also have the same issue. Let me know as well... | Jun 07, 2015
A good food for thought ! Home is the first school & so are the parents the first teacher in command. A conducive, loving, supportive, learning coaching & feedback Environment shall do the trick at home . Aggressive behaviours of kids can be dealt with judiciously. Impossible is nothing just a proactive approach and timely intervention is a logical approach. Rest things fall in place time to time. Good platform to share & ponder over in itself. Good luck & thanks. | Jun 03, 2015
Nice article. Very informative | May 29, 2015
Hi. My daughter is 18 months old. She doesn't eat the way kids of her age do. No solids still. She will chop and spit the finger food. It is a challenge to feed her even the soft foods like porridge , khichdhi. I am otherwise a very calm person but i loose my patience when she shows more tantrums and refuses to eat at all costs. I shout at her and sometimes use bad tone'BUt later i feel very guilty. I am managing work from home and child all alone and so it becomes hard for me to spend too much time to feed her. I understand that my aggressive behaviour is not good. Please help me control my anger when she cries of hunger but doesn't eat at all. | May 28, 2015
Nice article .!v v v helpful | May 17, 2015
Hi, i too am facing the same problem. My son is 4 years old and has become very aggressive. He was not like this 7-8 months before. I have observed this change after the birth if our second son. The elder one is always trying to push him or hurt him. Sometimes says that he does not want s brother. We are trying our level best to talk to him about all the positives of having a sibling, he seems to be happy that time but again continues the same aggressive behaviour. We are very tensed with this behaviour of our son. Please suggest something. | May 11, 2015
I have a son who is 4 years old he is too much aggresive and he is talkative and impatient, doesn't sit at one place. Continuously wants different things (toys,games) after few minutes. I have started taking OT sessions for him and has helped me a lot. But I guess the cartoons as mentioned in the article above are causing hinderances in the positive changes that are being tried to inculcate via OT. | May 07, 2015
Hi m'y son is 5 years old he is too much aggresive teachers complaints regularly to look after his behaviour and he is toomuch talkative and can't sit at one place for more then 2 mintues he can not concentrate on one thing regularly | Apr 29, 2015
I have two boys with an age gap of 18 months only. My elder son was given immense importance since he was born after 5 years. His tantrums have gone off control as both of us are working parents and grand parents are easy goers. My younger son stays with my mom when I am away from home. I get him in the night only. Hence my elder son is an undisturbed prince there. This has led us problems. We go out anywhere.... He throws off violence and woovs everyone.. Sometimes we feel insulted too.. kindly advise | Feb 26, 2015
Hi my son is 4 yrs old n he very often push or hurt the other one by playfully not to hurt the other but due to his behavior other one get hurt n I get complaints from his school very often plz suggest me what has to be done to stop him behave like this | Feb 26, 2015
This has caused a change in his little bro's attitude too. Praying to almighty to soon help us. | Feb 26, 2015
For the moment it seems to be working but then he repeats it again. We are at loss for finsing any measures to change him into how a good boy was he before. | Feb 26, 2015
My son has been exhibiting aggressive behaviors for past few months. Throwing tantrums and using words that we did not teach him. We have been doing all those above said treatments but of little effect. | Feb 26, 2015
Very helpful article for the parents But have a question in my mind What to do when the kid doesn't understand why the parents are stopping him to do something again n again... His attitude towards no has become so careless... Does this attitude attract scolding | Feb 25, 2015
Really it was a wonderful article | Feb 07, 2015
Useful information as they say charity begins at home hence it's important that we set right cool and non violence and peaceful atmosphere at home | Feb 05, 2015
Worthy information. Thank you... This article is a very good for the parents.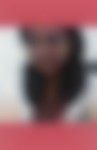 | Jun 25, 2014
Nice article. I agree with all the tips shared to suppress aggression in kids. I have myself experienced that my daughter 2. 9 yrs has shouted on us in the same way that i had once done as a reaction to her wrongdoing. Her tantrums, lying on floor, screaming, throwing things has improved tremendously since we stoped reacting to her bad behavior in agressive way. I stay calm when she is shouting or crying and she stops herself seeing that mummy is not angry and not scolding me. then she would tell me what she did not like. | Sep 17, 2013
interesting read | Aug 07, 2013
Very nice article. Very useful wrt to my son a 5 and 1/2 yr old , who is quite aggressive. I've got so many tips now to deal with him. Will keep following your blogs ... | Apr 06, 2013
Very informative article... I will definitely apply some of these to discipline my son | Apr 04, 2013
Good article... i do face difficult situation at times when my son shows agressive behaviour... will take few learnings from this article n hope it really hleps:) Thanks again | Apr 03, 2013
very gud article... one must read..... | Feb 21, 2013
very useful article i pledge to myself that i will be a good role model to my kids | Feb 12, 2013
Hi Dr Ann , hope you are doing good ..this is really an amazing article , I havent seen my child (3+) hurting his friends but the worst case is he sometimes did it with me ..ofcourse I wasnt really hurt but his intentions were ,we have been explainig him that this is not right at all , I used to get evry angry and use to retaliate but my husband never , he allways remains very calm with him ..I did see a change in him in last couple of months but I was astound one day when we went to the mall and i very happily , thinking to bond ith the kid took him to the rides , but after certain one i had to say ok thats it , you have had enough , lets go and we will coma back somtimes later , we had great time nd he was happy but wasnt really willing to stop , he came to me with a lot of hope that I would agree and would succumb to his request but I stood firm on my decision and we begin to walk I had to pick him up to get him to the car and he spit at me and said you are bad mommy ..How do we handle this behaviour .. | Feb 08, 2013
informative .. tnx | Feb 04, 2013
Really a good post, thanks.... | Feb 04, 2013
Really a good post, thanks....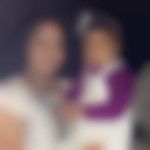 | Jan 25, 2013
A very helpful article Dr. John. We young parents do need such guidence from time to time. My daughter is 1year 10 months old n she does copy what we her mamma n daddy do. She does sense the tension btwn n is very cranky if everything is not ok un the house. The TV issue is also very true. I used to let her watch the bbc channel cbeebeeis but it has stopped suddenly n we are left with no other good option than rhymes n stories cd's. I also got good info how we parents should behave to make our child understand what is acceptable behaviour. Thanks | Jan 25, 2013
Good points are there in article. Thanks | Jan 25, 2013
Good points are there in article. Thanks | Jan 25, 2013
Good points are there in article. Thanks | Nov 27, 2012
Useful and handy article to deal with our kids. It explores that we know them well but actually it is not... thanks for the guidance Dr. Ann | Nov 24, 2012
Dr Ann Simi John,I really appreciate your posts...... thank you very much!!!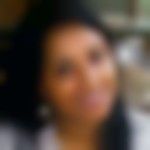 | Nov 23, 2012
My 2. 5 year old daughter was quite the non-aggressive child, and the one who usually got bullied. Till 2 months ago. I now notice that she pushes kids who come in her way, while playing or otherwise. I do understand that her intention is not to hurt. She's mostly doing it playfully. But she does end up hurting others. She's picked this up from playschool. How do I deal with it? | Nov 23, 2012
Appreciate this article. Can you also help me understand how to solve a situation when my kid is being bullied? She is a 3. 5 year old who is a good, quiet child. She gets bullied by a couple of kids and it does affect her mentally. Unfortunately, the bully's parents are not around. What can I tell my kid to make her feel better or make her understand this is unacceptable and I am standing by her? | Nov 22, 2012
Children very easily pick on our moods-how we behave when stressed or upset. What we don't realize is that what they see is what they will follow. It is true, anger and aggression finds its roots at home. We should find alternate ways of reacting to situations than throw a fit or shout. Great article. Thank you! | Nov 22, 2012
thanks dr john for this useful information | Nov 22, 2012
Very good points have been mentioned here. Great article Dr. John. Thank you! | Nov 22, 2012
Very useful information. thanks! | Nov 22, 2012
The seeds of these behaviors and reactions are sown early on, and toddlers do learn most of it from their family, since they do not interact much with the outside world in the early years. Having a preteen, I can see how he reacts in certain situations has been picked up from how me and his father react... great post. thanks!