Parenting
Outdoor Activities and Events
Herbs that heal in vomiting, wheezing, Heat stroke, Dental problems & more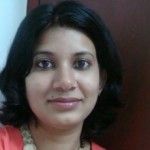 Created by Sreelakshmi Updated on Sep 23, 2015
My inspiration for having a balcony garden initially was only because I wanted to childproof our balcony.What started as a childproofing strategy slowly grew into a sincere and deeprooted passion. A passion for growing simple useful medicinal herbs as I felt nature's best kept health secrets are innocently revealed in these humble yet healthy herbs.The goodness and healing properties of herbs have been known for so many centuries but now they are being proven and backed by scientific studies and research.Most of us may use herbs to add flavour and spice to our favourite culinary dishes.But its essential to know how with everyday use we can naturally incorporate better health and immunity in our child.
Here is a list that I've compiled on some of the popularly used herbs and their healing properties.Also, there are tips on how can one use these in our daily diet or as effective natural remedies for common ailments.
HOLY BASIL/TULSI
Traditionally most Indian homes used to have a sacred spot for the Tulsi plant, as it was considered holy and was worshipped as a part of Hindu tradition. Today, it's definitely worth growing a Tulsi plant in your home garden for all the medicinal properties it offers.
1.Common problems like cough, cold, fever, diarrhoea and vomiting respond favourably to the juice of tulsi leaves.
2.It's said, that the leaves are a nerve tonic and also sharpen memory.
3.For any kind of cough in children, homemade Tulsi tea can be effective. Add 5-10 tulsi leaves to hot water and let it boil for five minutes. Once the essence settles, it can be given several times in a day.
4.In case of fever in children, tulsi is every effective in bringing down the temperature. A decoction of the leaves boiled with powdered cardamom in half a litre of water and mixed with sugar and milk brings down the temperature. Extract of tulsi leaves in fresh water should be given every 2 to 3 hours.
TURMERIC
This natural wonder is an indispensible ingredient and colouring agent in everyday Indian cuisine.Turmeric is well known for its anti bacterial,anti viral,anti oxidant properties. Owing to its anti-bacterial properties, turmeric can be taken on daily basis to boost body immunity to various allergic conditions. It is a natural antiseptic and antibacterial agent, useful in disinfecting cuts and burns. Some studies have shown its use reduces the risk of childhood leukaemia and a natural liver detoxifier.
For common cold and asthma:
1.Taking turmeric boiled in milk and sweetened with jaggery is very useful
2.1 tsp turmeric powder with 1/2 tsp honey gives relief in cough and eliminates congestion.
3.Inhaling smoke of burned turmeric acts as an expectorant.
For Digestive Problems:
-Taking curd or butter milk with turmeric after lunch can cure digestive problems.
So turmeric not only adds colour to our dishes, it is definitely worth including it in our child's diet on a regular basis too.
MINT LEAVES
Pudina chai on a rainy or winter evening is surely blissful. Mint has a sweet flavour, with a cooling after-sensation. Again adding mint to your kitchen garden is simple and provides you a whole range of health benefits for the entire family.
1.Mint leaves are great for soothing the digestive tract and if your child has a stomach ache or irritated bowel syndromes and nausea.
2.It cleanses the stomach and also clears up skin disorders such as acne. Mint acts as a cooling sensation to the skin and helps in dealing with skin irritations.
3.It is an excellent blood purifier and helps to eliminate toxins from body.
4.What's more, crushed mint leaves help in whitening teeth and combat bad breath.
Both, fresh and dried mint can be used in preparing a large number of recipes, including rice varieties, sandwiches, curries, soups, chutneys, salads, juices, and even chocolates and ice creams.
GINGER
This invigorating wonder herb is known for its healing powers. Ginger root has endless health benefits and promotes vitality and longevity.
1.Ginger has long been used as a natural treatment for cold, sore throat and the flu.
2.Many people also find ginger to be helpful in the case of food poisoning, nausea related to motion sickness which is not surprising given the positive effects ginger has upon the digestive tract.
Ginger is again used extensively in Indian cuisine.
1.A little ground ginger added to mayonnaise makes a great topping for your children's salads.
2.up your child's favourite cookies and cakes with a dash of ginger in it.
3.Store homemade Ginger Lime squash in the refrigerator as it can be a healthier option for kids.
4.Adding Honey (which is a healing food in its own right) to a cup of soothing Ginger tea is one of my favourite and effective natural remedies for colds/flu.
GARLIC
Garlic is a multifaceted plant that's maintained a reputation for both culinary and medicinal uses. Modern science has shown that garlic is a powerful natural antibiotic.The sulfur-compound allicin is responsible for the antiviral and antibacterial therapeutic benefits of garlic.
1.It is powerful to ward off cold and cough in children and is found useful to treat ear infections.
2.It helps to strengthen the body's defences against allergies.
3.Garlic promotes overall well-being of the heart and immune systems and helps maintain healthy blood circulation.
So make garlic a part of daily diet.
1.Prepare your daily vegetables and pulses (read daal in hindi) with garlic.
2.Add garlic to your child's pasta dishes/salads.
3.Add roasted garlic to the routine mashed potatoes for added flavor.
4.Slice up garlic to add to vegetable soups. Puree garlic with potatoes and add to make thick, creamy soups. Try topping soups with raw fresh garlic as a garnish.
CORIANDER LEAVES/CILANTRO
This precious yet cost effective herb is also called as Cilantro. The innate health benefits of coriander make it an ideal herb to add on to your daily diet.
1.Coriander leaves are rich source of minerals and vitamins, including vitamin C, calcium and iron.
If your child is a fussy eater and does not feel hunger, coriander acts as an appetizer and helps to stimulate the secretion of enzymes and digestive juices in the stomach.
Also, the presence of iron and vitamin-C strengthen your child's immune system.
If your child suffers from food poisoning, its protective agents fight against bacterial infections from Salmonella in food products. It also gives relief for diarrhoea.
From chutneys, to salads, curries to salsa anyone who understands its benefits are intuitively incorporating the coriander/cilantro into their diet.
OREGANO
1.With anti-inflammatory, anti-bacterial, anti-oxidant, anti-fungal and anti-viral properties, Oregano is full of substances such as flavonoids, Vitamin C and Vitamin A.
2.To relieve chronic coughs and sore throat in children, oregano juice is effective.
3.Apart from being good for digestion, it goes great with your child's favourite pizza, salad dressings or even vegetables.
SAGE
1.Sage is a potent antioxidant as well as an anti-inflammatory agent.
2.Sage can improve memory and sharpen the brain according to some studies.
3.It may help ease cold, cough and excess mucous.
4.It has antiseptic, antibacterial and antifungal properties and is good for digestion.
5.Fresh sage can be added to salads or to stir fries, or even fried on its own and eaten with potatoes and guess what, your children may love it.
THYME
Thyme has a long history of use in natural medicine in connection with chest and respiratory problems including coughs, bronchitis, and chest congestion.
Besides being a nutrient packed herb with lots of iron, manganese, calcium and dietary fibre, thyme is also rich in antioxidants and flavanoids.
Use your creativity to use Thyme in your child's diet.
1.Add thyme to your child's favourite pasta sauce recipe.
2.Fresh thyme adds a wonderful fragrance to omelettes and scrambled eggs. Also you could use it in season soups and stocks by adding fresh thyme.
3.You could try buying thyme enriched cottage cheese/cream cheese for your child.
By understanding more about herbs, incorporate the use of herbs in your child's everyday diet. As parents we all want our child to eat right and healthy. Why not try encouraging them to plant some easy to maintain aromatic and medicinal herbs too. And involve them on a daily basis to nurture and care for the plants. Their excitement will definitely grow seeing their plants grow. Once the herbs are harvested, children will be more open to eat any healthy recipe you make with the ingredients plucked fresh from their garden. Not only will it be hands on learning about herbs for your child, you too can ensure a safe and healthy lifestyle for your child. It will also inculcate responsibility in children right from a young age, boost their self confidence and instil in them a love for nature. A win-win situation for you and your child!
Kindly
Login
or
Register
to post a comment.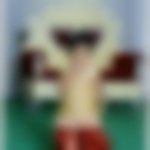 | Mar 11, 2018
superb blog.... very useful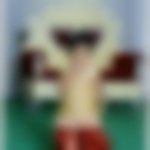 | Mar 11, 2018
superb blog.... very useful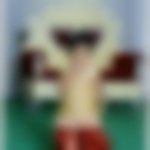 | Mar 11, 2018
superb blog.... very useful | Apr 04, 2016
Very useful information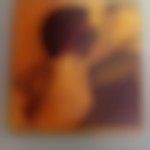 | Apr 04, 2016
very useful information... having a kitchen garden helps a lot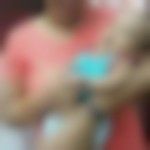 | Oct 14, 2015
Thanks for the information.. I'm keen on exploring some more home remedies using herbs and spices...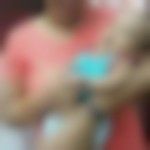 | Oct 14, 2015
Thanks for the information.. I'm keen on exploring some more home remedies using herbs and spices... | Oct 13, 2015
My baby is 1month old and has lot of gas bubbles in her tummy. Please suggest if any home remedy which can be incorporated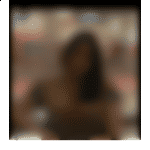 | Oct 05, 2015
Thanks for the superb information. I am not keen of gardening, can I bought these product from market rather than growing it. | Sep 30, 2015
Thanks for sharing. Very useful information | Sep 29, 2015
My son in 8 months old now. Cold n caugh are regular to him. can I use this herbs to him | Sep 26, 2015
Very useful information. thanks for sharing:-)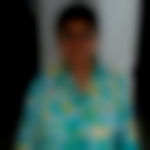 | Sep 25, 2015
Very educational & realises us the importance of mother "nature" | Sep 23, 2015
D info is very useful... My daughter is suffering from cold and d tips abt tulsi n turmeric wud help me experiment wid her where there wud b no side effects to it... Thank u very much for this.... | Sep 23, 2015
Hi Sreelakshmi, It is a very useful info. It would be more useful if you can also let us know how you created your balcony Garden. What all did you plant, different plants have different was of planting and harvesting. So if you can share how u created and are maintaining your garden will be really helpful. | Aug 29, 2015
Very useful info.. thanks for sharing... looking forward to many more such useful tried and tested inputs... thank u... | Aug 29, 2015
Superb!! | Aug 17, 2015
Excellent compilation.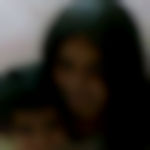 | Aug 10, 2015
good information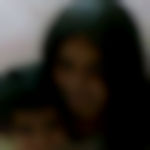 | Aug 10, 2015
good information | Aug 03, 2015
Superb | Aug 01, 2015
Absolutely enlightening facts.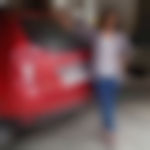 | Jun 15, 2015
Very useful | Feb 24, 2015
Thanks for the useful message | Dec 28, 2014
very useful n well compiled.. tnx | Dec 27, 2014
Thanks very useful | Jun 26, 2014
Very useful information | May 20, 2014
That's great... It helps | Feb 21, 2014
very informative... mm loving it | Feb 14, 2014
g | Aug 11, 2013
Good one... | Aug 11, 2013
Very informative n useful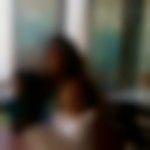 | Aug 09, 2013
Thanks thats very helpful | Jan 25, 2013
This is really helpful!!! | Jan 24, 2013
Good information | Jan 12, 2013
very informative... thank you | Dec 05, 2012
thanks for useful information. | Dec 05, 2012
thanks for useful information. | Nov 27, 2012
a small garden helps a lot. Thank U for all the information. In One word SAY NO TO DRUGS. | Nov 25, 2012
Thanks Sreelakshmi for the wonderful article. Great ways to heal ourselves and keep healthy right at the comfort of our home! | Nov 21, 2012
Hi Very good information... will you please share how to use coriander leaves in food poisoning ... | Oct 26, 2012
a very useful compilation .thanks! | Oct 20, 2012
its really gud i was not knowing the use of many plants | Oct 04, 2012
wow!! this is so good ... and so helpful... i am going to share this with my other friends as well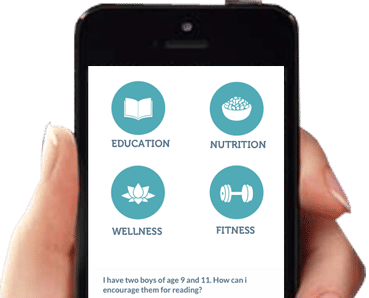 Download Parentune App
Please enter a valid mobile number.