Health
How Does A Vaccination Help With Flu? Aren't Medicines Enough?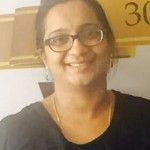 Created by Ambili S Kartha Updated on Jul 25, 2019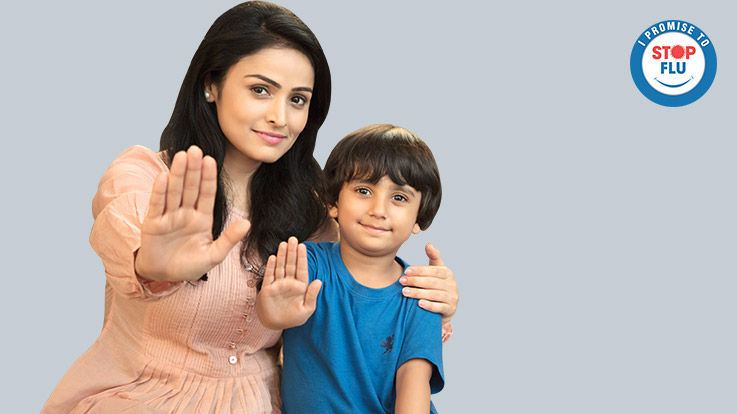 "I have heard and read advice on taking the flu shots time and again. But is it really that important to take this vaccination?" This is what I had asked my child's pediatrician during a regular visit. And, I must say I was shocked to hear what he had to say. "It may only take a sneeze from an already infected child for this dangerous virus to spread in a class of 35 children at your child's school," said the doctor. I was panic-stricken! We keep hearing and reading about Influenza cases worldwide, the deaths it leads to and the epidemic it can become. But, have we taken action to protect our children from the flu virus?
What is flu and what are its types?
Did you know flu, a contagious illness caused by Type A and Type B flu virus is more dangerous than the common cold for children? While some flu types are not very dangerous, some such as Type A and Type B, on the other hand, can potentially damage the health condition of your child and the entire family if not prevented wisely.
*Did you know thousands of children are hospitalized every year due to flu? And, death associated with flu is also not that rare? That's the reason I chose to make myself aware of the Flu. I have taken a pledge: I Promise To Stop Flu. And You?
Let's know more about the dangerous flu virus
Children below five years are more susceptible to this disease. A child's risk of contracting flu increases if
● The child has not had a flu vaccine shot
● There are infected people in the house or neighborhood
● The child has certain underlying health conditions that suppress their immunity
Why Is Flu Dangerous?
The flu can bring about severe breathing issues, which may require hospitalization. The flu can lead to a lung infection called pneumonia. It can aggravate the preexisting health condition of the child, like asthma. In some cases, the flu can even lead to death.
Why Medicines Won't Work For Flu?
While you may be giving your child medication to treat the cold or bring the fever down, it may hardly show any results. Here's why: the doctor informed me that medicines that are used to treat flu are usually the combinations of several drugs like a medication to bring the fever down, various cough suppressants and decongestants. Sometimes antiviral medicines are also given. However, none of these medicines can potentially cure flu in children. All these ease the symptoms until the illness goes. Therefore, the best way to prevent flu is to have the yearly flu vaccination
How To Prevent Flu?
Vaccination is ​your best bet ​to prevent flu. Other preventive hygienic measures like washing hands regularly and staying away from the sick patient (we can't always pinpoint the sick ones) seldom work as far as the children are concerned. Taking yearly shots might be the first and easiest way to prevent flu in children. Your pediatrician can guide you best about at what age and how many flu shots should be administered to your child.
How Does A Flu Vaccination Help Your Child?
The flu virus spreads from child to child through sneezing or coughing. The flu virus can actively stay on surfaces (even for a short time). Therefore, the virus can be anywhere at your home or your child's school, surfaces such as doorknobs, countertops, keyboards, pen, pencils, and crayons, toys, phones, and tablets. So the odds of your child to contract the flu are high. A flu shot is the only practical way to protect your child from the flu.
Why Does My Child Need a Flu Shot Every Year?
You and your baby need a flu shot every year for two reasons.
      1. Flu viruses undergo changes in two ways it can be either a minor change (antigenic drift) or a remarkable change (antigenic shift). Either way, new virus strains are formed every year. The antibodies developed by one vaccine will have zero effect in the coming year as each year's virus maybe just a little different. If the virus changes, the vaccine used in the flu shot should also change. The researchers, therefore, create a new flu vaccine each year that can effectively fight off the strain of the virus which is active that year.
      2. The protection extended from flu shot decreases with time. Therefore, your little one should get his or her flu shot every year
Will There Be Any Side Effects After Getting A Flu Vaccine?
One of the more frequently asked questions by moms about the flu shot is about the chances of the child contracting flu from the flu shot. But what I have learned is, a flu vaccine cannot give your child as the viruses in the flu shot are inactivated. You cannot rule out the chances of mild and short-term side effects after the flu shot. However, all this doesn't matter much, especially, when compared to the potential risk that flu brings with it. As a mom, don't ​you always do all the things to ensure you have the odds in your child's favor. I recommend that those doubtful about whether to get a flu shot please talk to a medical professional, then make the right choice for your family.
Don't let your child suffer, take the ​#IPromiseTheStopFlu pledge
(*Reference: ​ Centers for Disease Control and Prevention https://www.cdc.gov/flu/highrisk/children.htm)
This article is meant to help create awareness and spread knowledge. Any decision regarding your health and child's health should be done after consultation with your doctor. Read my full disclosure here. While all efforts are made to keep articles updated, the speed of research in these fields means the information often may change when more research knowledge is available. The authors should be in no way held responsible in that case.
*Disclaimer: The views expressed in the blog content are independent and unbiased views of solely the blogger. This is a part of the public awareness initiative on influenza supported by Sanofi Pasteur India. Sanofi Pasteur bears no responsibility for the content of the blog. One should consult their healthcare provider for any health-related information.
This content has been checked & validated by Doctors and Experts of the parentune Expert panel. Our panel consists of Neonatologist, Gynecologist, Peadiatrician, Nutritionist, Child Counselor, Education & Learning Expert, Physiotherapist, Learning disability Expert and Developmental Pead.
Kindly
Login
or
Register
to post a comment.