Parenting
How to be friends with your child this Friendship Day!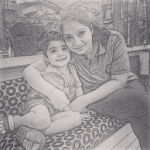 Created by Cheena M Gujral Updated on Aug 06, 2017 Friends are that link in life that connects happiness and support to survive. Those who have true friends are fortunate and blessed. Friendship is a bonding, and if you can be that soul mate for your child, there's nothing better than that.
We are living in a time where texting and meeting a friend is more accessible than visiting relatives. Your child might have siblings, cousins or best buddies at school, but the companionship you can provide is incomparable. Gone is the era when parents were only considered guardians. These are the days to be "pro parents". Besides supporting them through al l their challenges, parenting is more about being open and approachable. Here is how you too can be a true friend to your child -
1. Discuss School:  Always spare time from your household duties or office to ask how your child's school or day went. What went right and what was a challenge? Engage with them as you try to find solutions for their issues together.
2. Talk about friends:  It is healthy if you know your child friends, their likes and interests. It connects you more to their life. It is important that you take care not to pry into their life, rather provide a comfortable atmosphere so that they open up to you themselves.
3. Converse about life:  Every child is facing challenges, no matter how small they might seem to you, do hear them out with an open heart. Remember –your child is an individual with his/her own likes or dislikes, thoughts and feelings - which might not always be the same as yours. It is important to respect their individuality, and listen to them with an open heart and mind!
4. Help make them more aware:  Inform them about good things and bad things around us in this world. It is never too early to make them aware. However, make sure you do this in an open, friendly way and not from the top-down! 5. Party together:  It is one of the coolest things you can surprise your child with! Go for a drive and get ice cream together, go watch their favourite movie (even though you may find it boring!), dine out or go for a picnic occasionally. Teach your child the games you enjoyed as a child.
So on this Friendship Day, let's tie each other a friendship band and pledge to be friends for life. Promise each other to share & care unconditionally, without any prejudices. It will take time to earn the space, but surely love will get its way! Remember nothing is better than having your mum as your best buddy!!
Did you find Cheena's tips on being friends with your child useful? How do you encourage a friendly relationship with your children? Do leave your comments…. We love hearing from you!
Kindly
Login
or
Register
to post a comment. | Aug 04, 2019
m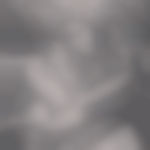 | Aug 09, 2017
Very true neetu and binita. Sometimes reading such things over and over again boost us to follow them heartly. We mums in a way inspire each other ... | Aug 08, 2017
very well written.. i have two child and both of them are too fond of me cause i follow the rules of friendship and after reading this i m boosted up and will try more to be a friend to them for lifetime.. thank you.. | Aug 08, 2017
dats great... at times though we r aware about dese things... but never try to implement dem... but continuously reading dese tips helps... n it definitely makes us feel better wen tips work out... thanku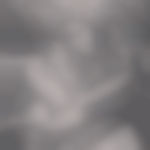 | Aug 08, 2017
Thanks for reading Debashree. | Aug 08, 2017
very well organised blog.. !! Important points are properly discussed.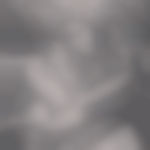 | Aug 07, 2017
Thanks Arika. It is truely need of the time.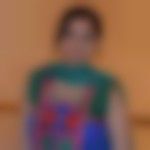 | Aug 06, 2017
Too good | Aug 06, 2017
Nicely written. Good job done. Hoping parents will follow.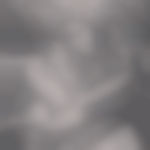 | Aug 06, 2017
Thanks shilpa. | Aug 06, 2017
nice article
+ Start A Blog
Top Parenting Blogs
Top Parenting Talks
Top Parenting question

{{trans('web/app_labels.text_Heading')}}
{{trans('web/app_labels.text_some_custom_error')}}
{{trans('web/app_labels.text_Heading')}}
{{trans('web/app_labels.text_some_custom_error')}}