Hobbies
How to choose a summer camp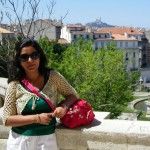 Created by Ankita A Talwar Updated on Apr 12, 2017
Vacations are here and in its footsteps, summer camps. If you thought summer camps were only to keep your child entertained, think again. Summer camps are a base for learning beyond school. It is here that a child discovers more of her own self and her interests, fine-tunes her physical skills and finds her me-time. But with summer camps mushrooming all over, how do we choose the right one?
Let parentune help do it for you. We got Nalini Dhariwal, Experiential Learning Expert, from Youreka to give her inputs on how to choose a summer camp for your child.
1) What are the summer camps options available for children in India?
To begin with there is a difference between workshops held for children during the summer break and a nature or wilderness summer camp. Nalini explains, "The former are more about developing a hobby and are indoors, often just another classroom." These can be focussed on a sport, a talent such as theatre, dance, or simply a mix of activities to keep the children engaged. These workshops generally end in a grand event of sorts.
The latter, or a nature summer camp is about "Fun, learning independence, and life skills," Nalini adds. These camps are held in specified wilderness locations and are focussed on taking the children away from the TV, IPad, and to encourage them to become resilient. Most importantly, they are a no-parent zone and this is where the child learns to be on her own, and explore her surroundings.
2) When choosing a summer camp what is the criterion I should focus on?
When it comes to choosing a summer camp or a workshop for your child, it is important to consider:
1) What, as a parent, do you want your child to gain after attending a camp? Are you looking at nurturing a talent such as playing the guitar or do you simply want your toddler to be creatively occupied for a couple of hours.
2) The age of the children. Children below 8 or 9 years would do well to attend a month-long workshop or go to a day camp where they are taken on a nature walk or a heritage walk in a city. These are young children who require monitoring. Older children can be sent on nature summer camps where they can go on an adventure rides, water-rafting, rappelling, or even abroad, exploring a city.
Nalini suggests, "Since children are going away from home, their own physical and emotional readiness is important and they should not be forced. We believe 9 years is a good age when they are physically ready and able to look after their own needs like eating, bathing, toilet, etc. They are also emotionally stronger to try new things and get out of their comfort zone. Nature has healing effects and research shows that stress, depression, hyperactivity all can be reduced through being in nature."
3) Budgets
The month-long workshops are easier on pocket than a nature camp. Having said that, a nature camp is a lifetime opportunity where children will build memories for life and so if you can save money for it and your child is of the right age, think again.
3) What are the safety questions I should ask?
Nalini explains, "In a nature camp where the child will be away from home, there are two areas of safety to look out for - physical safety and emotional safety. Physical safety can be checked through track record of the camp, instructor-to-children ratio (it should be low so that children are always within sight of an instructor), training and certification of instructors, doctors on camp, and the emergency protocol. Ensuring emotional safety is tougher. Here the camps' previous track record, asking for references and speaking to a parent who has sent their child can be some ways of checking." You could also try talking to the instructors on how they deal with a home-sick child or a child who feels left out, or bullied and this shall give you a perspective.
In a workshop too, check out the emergency protocol the workshop has, the staff (especially the staff that helps toddlers with their toilet routine etc.), the security of the premises, the entry exit points, the kind of people hanging around the gates or in the locality, before reaching a decision. Find out whether it is the regular teaching staff belonging to that particular school or organisation or they are outsourced.
Lastly, it is advisable to brief your child yourself on what she should do in an emergency and who is the right person to reach out to at the camp.
4) What quality of trainers should I demand for?
Check the credentials and the previous record of the trainer. Trainers should be certified in their fields from accredited sources, for example in case of nature camps they should have a certification from mountaineering institutes but also should have training on dealing with children.
6) How should I assess whether the camp is value for money?
Nalini says, "This is a tough one. Quality and safety both cost money and can be the difference between a good experience and a great one. A great one ensures that children return with lifetime memories and a deeper sense of self. Word of mouth/ testimonials are probably the best way to judge value for money." But in a workshop, you can assess the worth by the quality of material the workshop uses, the basic amenities it provide such as water-coolers, well-ventilated and cool areas for activities, and cleanliness provided by the organizers, to reach a decision.
7) What can I do to prepare my child for a summer camp, especially the nature camp?
Nalini suggests, "It is always good to prepare children since they may be living on their own for the 1st time. Moreover, camps can be very different from a family holiday and being prepared helps. But one should not scare the kids either. Insects and animals are a feature of wilderness and nothing to be afraid of. Similarly there will always be all kinds of characters in a group of humans and making them aware can help."
Lastly, as a parent, relax and don't be very anxious. Anxiety has its own way of getting passed on to child as well.
Kindly
Login
or
Register
to post a comment.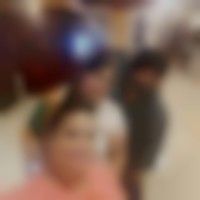 | Apr 13, 2017
Kindly suggest some camps near Delhi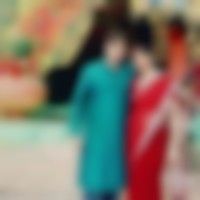 | Apr 13, 2017
Kindly suggest some camps in kolkata.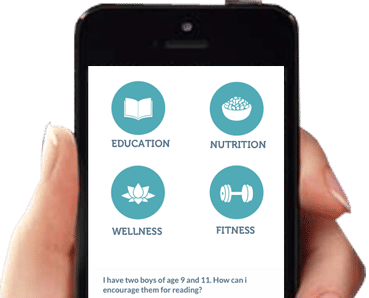 Download Parentune App
Please enter a valid number

{{trans('web/app_labels.text_Heading')}}
{{trans('web/app_labels.text_some_custom_error')}}
{{trans('web/app_labels.text_Heading')}}
{{trans('web/app_labels.text_some_custom_error')}}