Health
What every woman needs to know about Hypothyroidism? Created by Dr Nilakshi Deka Updated on Sep 24, 2020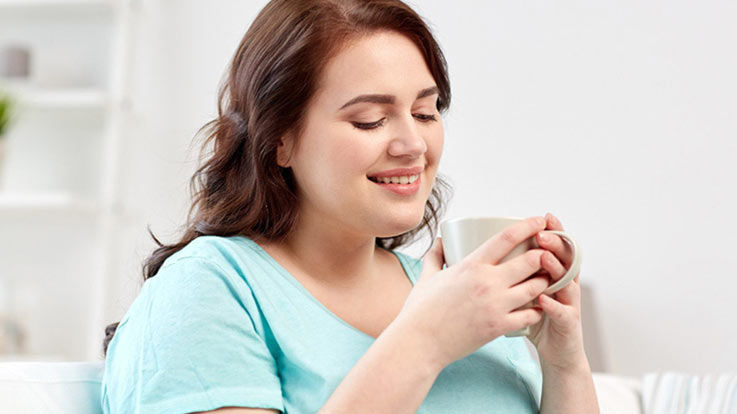 Having trouble sleeping, feeling cold or tired, irregular menses, gained a few kilos? These complaints could be the symptoms of many other conditions, including hypothyroidism. In a recent research, it was discovered that 1 in 8 women will develop thyroid disorder during their lifetime. And, in comparison to men, women are 5-10 times more likely to suffer from thyroid disorders
"While hypothyroidism is extremely common, it often remains undiagnosed because it is difficult to pinpoint the problem. Hence, it becomes important for every woman to be aware about the symptoms of hypothyroidism. An early diagnosis could make a huge difference in improving her quality of life. " - Dr. Nilakshi Deka
Here is what every woman needs to know about hypothyroidism:

What is hypothyroidism?
It is a disease of thyroid gland (a butterfly-shaped organ in the front side of neck). In hypothyroidism, the thyroid gland is underactive (hypo means under or below normal ) and does not produce enough thyroid hormone that is required to keep the body functioning normally.
What is subclinical hypothyroidism?
Subclinical hypothyroidism does not manifest itself in the form of visible symptoms, as in the case of hypothyroidism. In such cases, a person may not even know about their condition. 2

Women & Hypothyroidism
While hypothyroidism can affect women of all ages, women of reproductive age are at greater risk Certain other factors such as having experienced thyroid problem in the past (goiter) or a family history of thyroid diseases, could increase your risk of developing thyroid disorders. In such cases, regular screening is always advisable5.

It's impact on a woman
Several studies indicating that thyroid disorders could negatively affect not only a woman's reproductive life but could cause other health problems as well6,7,8,9,3,4. Hypothyroidism could lead to 
Delayed puberty (sexual maturity) or incomplete development of breast and private parts in girls

In young females, it can cause irregularities in periods 

Experienced heavy bleeding 10

Women get periods often (within 21 days) 10

Prolonged bleeding 

Infrequent periods (missed periods)

No release of eggs (from ovaries) in some women 

33% of women with PCOS have thyroid problem, which itself can cause irregularities in periods, facial hair, etc. 

~ 3 out of 10 women with hypothyroidism have infertility issues12. 

Few women also experience sexual disturbances due to hypothyroidism. 

13% of pregnant women were found to have hypothyroidism. 13 In pregnancy, an underactive thyroid can cause, miscarriage, premature birth and intrauterine death (Death of foetus in the womb). 

6 out of 10 patients were found to have depression16
PCOS, Polycystic ovarian syndrome
The indicators of hypothyroidism
as mentioned earlier, the symptoms of hypothyroidism are often confused with other conditions. However, these symptoms develop gradually over a period of several years. Common signs and symptoms of hypothyroidism are tiredness, weight gain, feeling sad or depressed, heavier and / or more frequent menstrual periods, painful cramps, infertility (difficulty in getting pregnant), sexual dysfunction, more hair fall, need for more sleep and more .3,4
Hence, medical associations and guidelines across the globe recommend testing of thyroid functions (levels of thyroid hormones) in1,4,17,18,19:
All women considering treatment for infertility
All pregnant women

Women of age 35 years and every 5 years thereafter

The symptoms of hypothyroidism may be difficult to detect as they are neither constant nor specific. But a simple blood test can clear your doubts20,21. Consult your physician at the earliest, if you suspect a problem with your thyroid.
TSH, Thyroid stimulating hormone; FOGSI, The Federation of Obstetric and Gynaecological Societies of India
This article has been produced on behalf of Abbott India's Making India Thyroid Aware initiative. The views and opinions expressed by the Doctors are their independent professional judgment and is only for the purpose of awareness. This information is not meant to be a replacement for a doctor consultation, nor is it a medical recommendation or prescription of treatment. Please consult your doctor for more information. Abbott India Limited shall not be liable in any manner whatsoever for any action on the basis of the information provided herein and does not hold itself liable for any consequences, legal or otherwise, arising out of information provided herein.   
This content has been checked & validated by Doctors and Experts of the parentune Expert panel. Our panel consists of Neonatologist, Gynecologist, Peadiatrician, Nutritionist, Child Counselor, Education & Learning Expert, Physiotherapist, Learning disability Expert and Developmental Pead.
Hypothyroidism: a booklet for patients and their families[Internet]. Available at: https://www.thyroid.org/wp-content/uploads/patients/brochures/Hypothyroidism_web_booklet.pdf. Accessed on Aug 15, 2020.

Livingston EH. Subclinical Hypothyroidism. JAMA. 2019;322(2):180.

Thyroid disease[Internet]. Available at: https://www.womenshealth.gov/a-z-topics/thyroid-disease. Accessed on Aug 15, 2020.

Dunn D, Turner C. Hypothyroidism in Women. Nurs Womens Health. 2016;20(1):93-98.

Hypothyroidism[Internet]. Available at: https://www.niddk.nih.gov/health-information/endocrine-diseases/hypothyroidism#:~:text=Hypothyroidism%2C%20also%20called%20underactive%20thyroid,the%20front%20of%20your%20neck. Accessed on Aug 15, 2020.

Weber G, Vigone MC, Stroppa L, Chiumello G. Thyroid function and puberty. J Pediatr Endocrinol Metab. 2003;16 Suppl 2:253-257.

Jefferys A, Vanderpump M, Yasmin E. Thyroid dysfunction and reproductive health. Obstet Gynaecol. 2015;17:39–45.

Polycystic ovarian syndrome[Internet]. Available at: https://www.womenshealth.gov/a-z-topics/polycystic-ovary-syndrome. Accessed on Aug 15, 2020.

Karaca N, Akpak YK. Thyroid disorders and fertility. Int J Res Med Sci. 2015;3: 1299-304.

Ramya MR, Parvathavarthini, Savery D, et al. Menstrual disorders associated with thyroid dysfunction. Int J Reprod Contracept Obstet Gynecol. 2017 Nov;6(11):5113-5117.

Shanmugham D, Natarajan S, Karthik A. Prevalence of thyroid dysfunction in patients with polycystic ovarian syndrome: A cross sectional study. Int J Reprod Contracept Obstet Gynecol. 2018;7:3055-9.

Pushpagiri N, Gracelyn LJ, Nagalingam S. Prevalence of subclinical and overt hypothyroidism in infertile women. Int J Reprod Contracept Obstet Gynecol. 2015;4(6):1733-8.

Dhanwal DK, Bajaj S, Rajput R, et al. Prevalence of hypothyroidism in pregnancy: An epidemiological study from 11 cities in 9 states of India. Indian J Endocrinol Metab. 2016;20(3):387-390.

Deshmukh V, Farishta F, Bhole M. Thyroid dysfunction in patients with metabolic syndrome: a cross-sectional, epidemiological, Pan-India study. International journal of endocrinology. 2018;2018.

A Study of Cardiovascular Changes in Newly Detected Hypothyroid Patients. MVP Journal of Medical Sciences. July-December 2017;4(2): 102–106.

Talaei A, Rafee N, Rafei F, et al. TSH cut off point based on depression in hypothyroid patients. BMC Psychiatry. 2017;17(1):327.

FOGSI: Good Clinical Practice Recommendations on preconception care[Internet]. Available at: https://www.fogsi.org/wp-content/uploads/2016/09/FOGSI-PCCR-Guideline-Booklet-Orange.pdf. Accessed on Aug 17, 2020.

Alexander EK, Pearce EN, Brent GA, et al. 2017 Guidelines of the American Thyroid Association for the Diagnosis and Management of Thyroid Disease During Pregnancy and the Postpartum. Thyroid. 2017;27(3):315-89.

Slopien R, Owecki M, Slopien A, et al. Climacteric symptoms are related to thyroid status in euthyroid menopausal women. J Endocrinol Invest. 2020; 43(1):75–80

Hypothyroidism[Internet]. Available at: http://www.thyroid.org/wp-content/uploads/patients/brochures/ata-hypothyroidism-brochure.pdf. Accessed on Aug 15, 2020.

Kumar P, Khandelwal D, Mittal S, et al. Knowledge, Awareness, Practices and Adherence to Treatment of Patients with Primary Hypothyroidism in Delhi. Indian J Endocrinol Metab. 2017;21(3):429-433.
Kindly
Login
or
Register
to post a comment.