Food and Nutrition
Interesting tips to make your toddler eat healthy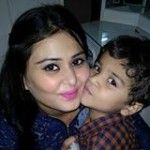 Created by Ridhi Doomra Updated on Aug 12, 2016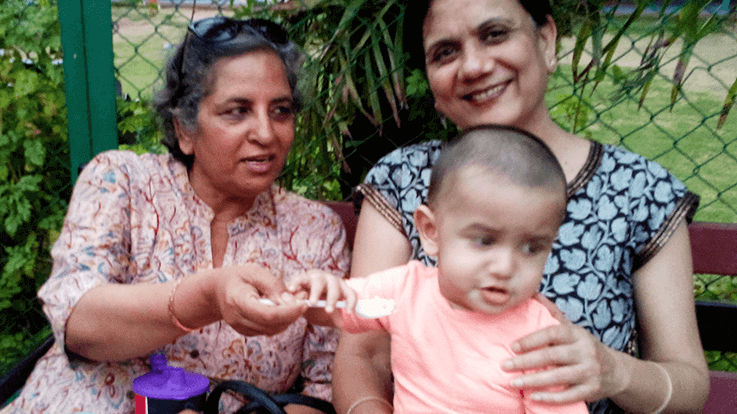 Fussy or picky eating in a child starts when they are weaned off milk and other foods are slowly introduced to them. Though it is quite imperative to understand that a child's appetite will be less than an adult's appetite, if he eats half chappati with either vegetable or dal, his/her stomach gets full. But personally, I have never been able to understand how children form picky eating habits. I have tried to feed my boy vegetables, fruits and especially milk since he was two. Most mothers face an everyday task of getting their child to eat a healthy balanced diet. The last decade has witnessed increasing health concerns in Indian children.
As a mother, you are highly concerned with your child's health; you want to ensure that what goes down your child's system is a complete and nutritious meal. The question is how to do that without becoming a food cop? Here are few tips to ensure that your child eats healthy and balanced diet every day.
1. Easy availability of junk food: There are different reasons why children grow up to be picky eaters. The easy availability of junk food is a major reason. paediatricians says that junk food including fast food, ready to eat packed meals, processed foods, soft drinks and so on, are high in carbohydrates and fats. It is important that a child be kept away from these as long as possible and is only introduced to fresh, healthy food.  Many a time, parents use a child's demand for 'burgers and pizzas' as rewards for acceptable behaviour and conduct. This has a long lasting impact on child's eating habits as they starts weighing everything in terms of junk food.
2. Fear of trying anything new: Most children face 'neophobia' which is fear of trying out something new. Force feeding is not recommended way to counter this fear. Children can get anxious when fed forcibly. Your child's relationship with food can get sour if you are constantly controlling it. It is important that you control your child's eating habits when they are very young. Around the age of four allow them to make their own choices. If they make the wrong choices, structure their choices by explaining the impact of junk.
3. Understand and appreciate your child's appetite: It is high time when we parents need to understand that appetites of children suit their needs and not expectations. Children don't need a whole lot of food they need quality food even if it is consumed in small quantities.
4. Meal times are bonding times: One of the most effective ways to ensure your child eats proper meal is to make the child eat with the rest of the family. Meal time should be a family bonding time. Hence, it is important that T.V. time and meal time should be separate. As it is during meal times, parents can be role models for their children and inculcate sound eating habits in them.
5. Colour therapy: Colour therapy on your child's plate can hold their interest. Children like to see a colourful variety on their plates from which they can choose. Give them orange and red carrots, green cucumbers, red tomatoes, white cottage cheese, along with tri-coloured sandwiches.
6. Shape therapy: Along with colour therapy, toddlers relate to shapes as well. So give them a chappati in a triangular shape, or make a smiley out of an apple slice, cut bread slices in to variety of shapes to tempt your young one and see how they take to food.
Nurturing healthy eating habits and choices of children at a younger age influences their choices as and when they grow up. It becomes crucial to constantly supervise what your child is eating and to make healthy food tasty. After all, there is no job that demands commitment as high as parenting.
Kindly
Login
or
Register
to post a comment. | Dec 12, 2019
My baby had this habit too. It was hard for me to change this habit of my baby. I used to feed him on time, (while playing rhymes)my mother in law said me to delay his feeding so that he will feel the hunger and naturally he will want to eat without rhymes. Hearing this i was thinking how could i not feed my baby on time how could she say this, but i was desperate to stop this because screen time is decreasing my babies activities,he was not attentive to anyone i was feeling the lacking of mother and babies bonding. And i start to feed him lately and stopped playing rhymes when my baby was 16 months old. but i used to turn news channel on while feeding him i continued this for next 4 month's . But i realized i am doing wrong again than i stopped this totally. I didn't play anything while feeding my baby 1st day it was tough as i delayed his feed he eagerly ate his food. I must say it was so tough for me not to feed him on time, i almost burst into tears. i forgot to add one thing i used to engage him by giving him those toys he loves to play after a while it didn't work and i started to sing rhymes while feeding him and it worked. I also started to feed him when his father and i both are eating our meals and in snacks time i also eat some snacks with my baby & this helped me to gain some extra weight. he enjoys watching us eating. I also cheer him whenever he finishes his food and he loves it now he cheers me back whenever i finish eating. I also let him watch other babies eating. i took him to my neighbours home and let him watch my neighbours baby eating. i also visited my elder sisters home stayed there few days to let him watch his cousins eating. I have visited her several times. Now my baby is 33 months old he eats eagerly. | May 31, 2019
hi, I liked your post, My baby has developed a habit of eating with TV. that too only when some new rhymes is playing. I am having hard time trying to find a rhymes that is new evryday and that would hold her interest. How do i get rid of this habit of hers. She would just not accept a bite without TV or laptop or mobile playing rhymes that is new and of her interest. My child is 14 months. Please suggest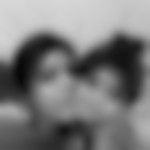 | Oct 25, 2016
thank u for dis article......... I hope after implementing dis on my child it will show some good results | Oct 05, 2016
My baby is 13 month old... She have only 3 teeths... So i need to give her mashed food only... nowadays she is not eating roti or parathas... I tried it in milk, dal, curd etc bt she refuses... How can i feed her roti?? Plz help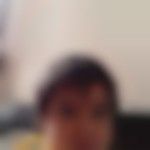 | Oct 04, 2016
if 14 months boy refused to eat everything whever given to him..... wt to do... in early childhood he eat evry thing wtever given to him... | Sep 24, 2016
thanks for advice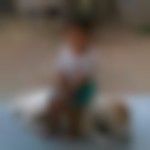 | Sep 24, 2016
very very helpful... Thank u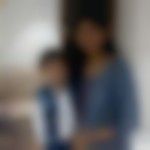 | Sep 24, 2016
Really nice article.. n very new concept of shapes n colors on food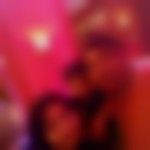 | Sep 24, 2016
Thnks | Sep 23, 2016
thanks alot | Aug 27, 2016
thank u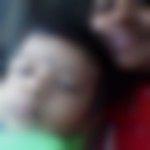 | Aug 17, 2016
thank you for such interesting ideas of healthy diet. .. | Aug 12, 2016
I like the concept of shape therapy for the toddlers. My nephew is a fussy eater and maybe we will try this at home so that he becomes a happy eater.
+ Start A Blog
Top Food and Nutrition Blogs
Top Food and Nutrition Talks
Top Food and Nutrition question

{{trans('web/app_labels.text_Heading')}}
{{trans('web/app_labels.text_some_custom_error')}}
{{trans('web/app_labels.text_Heading')}}
{{trans('web/app_labels.text_some_custom_error')}}