Parenting
Is your child smartphone-obsessed?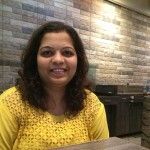 Created by Rashmi Raj Updated on Aug 19, 2015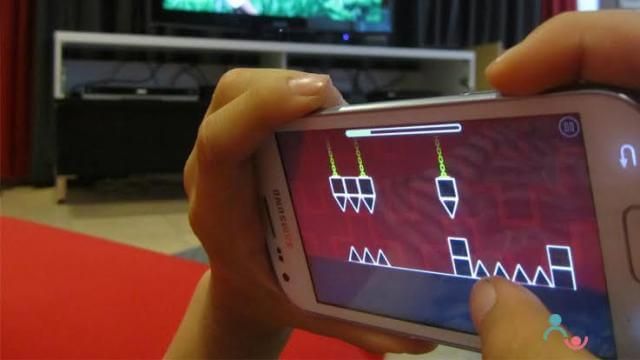 "Mom! Can I please download a game, mom? Please!!??" I am on a bus and I hear a child ask his harried mother this question. The mother, who is working furiously on her iPad, is only too happy to let the child choose a game and, in fact, downloads one for him. A few minutes into the game, the child is bored. "I am bored of this game, mom! Let's download another?!" Sound familiar?
We hear children as young as three, four and five years of age, keen on (and surprisingly, even knowing how to) download games on their parents' smart phones, tablets or iPads. As youngsters ourselves, even we were fascinated by video games and computer games and, agreeing that it is natural, it is still a bit of a concern that our children are caught in the lure of these games. But if you ask me, the question is not why are the children hooked on to games and smart phones? The question is why have we let them?
Times have changed?
Remember the time when as children, we used to hear stories from our grandparents? Remember when we used to play made-up games with our friends? Remember the fights, the make-believe sword fights we used to have with our siblings? I remember my mom using peanuts to teach me simple addition and subtraction, and if I got the sum right, I could eat half of the peanuts we used....(some incentive that was, because this way, I learned how to calculate half of any number, quicker than I'd have otherwise learnt in school).
The games, the stories, the songs of our childhood....we do try to pass on to our children most of these as much as we can, but still, things are very different today. Many of us have flown out of our nests and the apartment buildings/colonies where we grew up with friends, have become the things to reminisce about. Many of us don't even live in the same country we grew up in, and that changes a lot. Even for those who are still in the same place, times have changed and the ease and the fun that defined our childhood doesn't define our children's.....which is unfortunately sad!
…Not really, but we as parents have
In our hurry to get our work done and our constant quest for a better life for our children, somewhere we have lost track of the children themselves. How difficult is it to strike up a conversation with your child while you wait for the school bus in the morning? Or maybe play a simple game of spot the red car or count the bikes with your child while travelling by road? Why not indulge in a simple game of snakes and ladders on a rainy day ? Or play dress up?
Oh, I forget! Who has the time! We get five minutes, and we have to either be on a call or have to check on our emails or WhatsApp or Facebook, or wrap up household chores and to get those few minutes of respite, we end up giving the phone or the tablet to the child to keep him out of our way.
The small, smart addiction lurking in our houses
Everyone blames the TV for spoiling our children but a bigger danger is lurking in our homes, small enough and smart enough to fit in those tiny hands and change their worlds forever, like never before! From a very young age, our children are exposed to games and apps on our smart phones and if we, as parents are not careful, it is only an invitation to disaster. It is important to check what your child is downloading and what games your child is playing. Though mindless games are okay once in a while, it can act as an addiction that is difficult to get rid of as the child grows. Also, many of these games need your child to make a lot of in-app purchases that you need to set proper controls for.
Smart phone, a must? Make smarter choices
Now, you could say, look, I hear you, but my child is not growing up in the environment that I grew up in. He doesn't have friends in our apartment, nor do I have the time to spend playing with my child! Plus, in today's day and age of technology, I don't want to leave my child out of playing games on my smart phone and my tablet, all his friends do (You will be surprised how many parents think so.)
Well, if you absolutely have to introduce your child to the world of apps and gaming, why not invest a little time and get the games and apps that will help your child, .teach him something new. Why not get a game that challenges her intellect or even teaches her something really important? Choose a game wisely. Try and see age appropriate games and informative apps. Children are like a sponge, ready to absorb all the knowledge that they can and use the apps to bring this knowledge to them in story format that they will enjoy.
There is a lot you can do without your time restrictions, but I say, make that effort, take those five minutes out. So the next time, you give your phone to your child to play while you work, you know that he too is investing his time in an activity that stimulates his mind and makes him work, and learn too, in the process. After all, your children are going to be this young only once. Give them the chance of remembering their childhood as fondly as you remember yours
Kindly
Login
or
Register
to post a comment. | Feb 22, 2018
thank you mam | Feb 22, 2018
thank you mam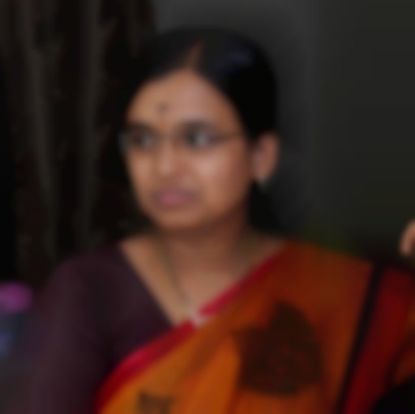 | Jan 20, 2018
tq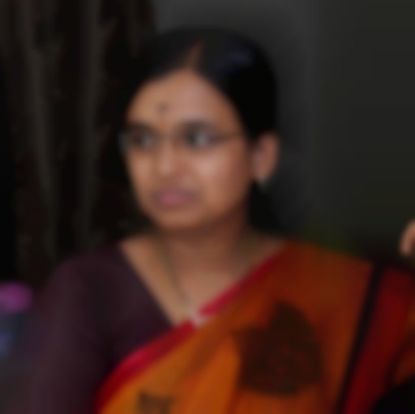 | Jan 20, 2018
tq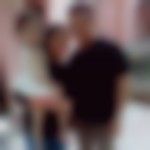 | Jan 15, 2018
Thank you so much Ma'am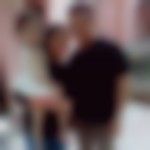 | Jan 15, 2018
Thank you so much Ma'am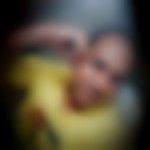 | Dec 19, 2017
Very informative - Thanks for sharing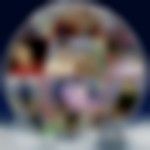 | Dec 19, 2017
Thanx fr this information.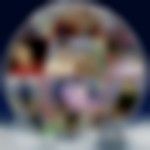 | Dec 19, 2017
Thanx fr this information.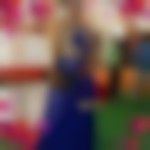 | Oct 10, 2017
thanks for such a lovely answer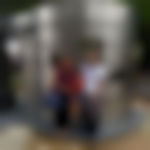 | Sep 27, 2017
Thank you very much | Aug 29, 2017
tysm vry effective suggestion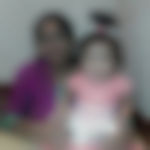 | Aug 11, 2017
Geetanjali Todankar Sakpal
Thank you very much. I really like your suggestion. I will definitely give my time to her. Instead of giving cell phone I will give her my time and play with her so she will learn something. | Sep 13, 2016
sometimes I have use this app to control my children , such as video content ... recommended to you https://play.google.com/store/apps/details?id=com.kidscrape.king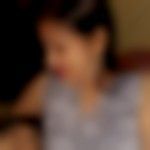 | Jun 15, 2016
its really very - very useful.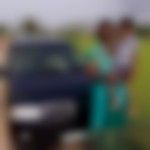 | Jun 13, 2016
great ideas... | May 05, 2016
Nice one and very helpful in this age of technologies which we can use wisely for our children | Oct 26, 2015
Really useful article ....both me and my husband keep a check on games our son is downloading or playing on the tab if he must. Besides just the negative impact, using smartphone/tab with your little ones can help them learn alphabets/numbers/phonics/rhymes much faster .... we kept an ipad with just educational games and gave it our son for some time everyday ...it helped him learn many things quickly ... so use technology wisely :-) | Oct 02, 2015
Good one,I am sure most of can relate to this.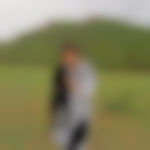 | Sep 08, 2015
very nice article and very helpful one.. thank you rashmi raj :-) | Sep 07, 2015
Very nice article.. must read. It's a very nice solution 4 a big problem. I was worried how 2 handle it bt thanks to you.. | Sep 06, 2015
Nice article .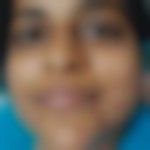 | Sep 05, 2015
Completely agreed. I let my child to explore the world of apps sometimes n that too she vl ask me if its fine for her. Instead I introduced to her more meaningful things which can be done on our smart phones | Aug 30, 2015
Hi Rashmi, your article has really come to my rescue. Being an expecting mother I was worried n thinking how will I deal with this aspect in future. But you have provided a smarter way to deal with it. Thank you so much. This is one of the biggest worry of every household, and your solution on it will definitely help many parents to tackle the same in a healthy manner.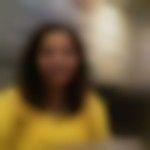 | Aug 24, 2015
True Geetu, I agree with you. Everything is good in the acceptable quantities. Screen time is the same way. Let the children play, but just as you limit TV time, is is necessary to limit gadget time too. Set the rules, follow the rules and enjoy the game :) | Aug 24, 2015
There should be time limit fr playing games that too suitable fr their age n intellectual one... I think just saying no to them will not solve the problem... I hv seen children who r nt allowed to touch mob at home n thn thy end up playing smwhere else home n without the knowledge of their parents... n tht is nt gud..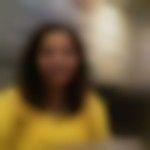 | Aug 23, 2015
Thanks for the comment and encouragement Supraja :)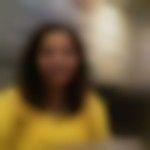 | Aug 23, 2015
True Megha, its a devil lurking in the corners of our homes... the more vigilant we are, the better it will be for our children! :)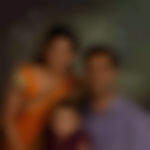 | Aug 23, 2015
Nice article.... must read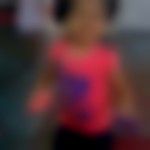 | Aug 20, 2015
Hey Rashmi, I guess you wrote about something we all are concerned about as parents. Also I feel its difficult to completely take them off gadgets in this age, so a middle path here atleast would be to monitor what they do and also give them the right direction.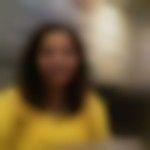 | Aug 20, 2015
I hear you ladies! And that's why it is important to ensure that children do not think that gadgets and computer games are a way of life. We, as parents, have no choice but to swallow the bitter pill and set the limits. I agree, it takes a whole lot of involvement on our part, but we need to remember, it is only till a certain age. After a few years of following a curfew or time limits, that we diligently make them stick to, they will learn to engage themselves in other things as well. Remember our days as children? We had none of these gadgets, and we were still happy! | Aug 20, 2015
My children too are sometimes so engrossed in playing mobile games that they don't listen to what we're saying. They don't talk to the guests not even grandparents or their own cousins. They get addicted and even their eyes start watering. When we tell them to stop they get angry. | Aug 20, 2015
Exactly Rashmi, I am so happy to know that few people still think like that... it is a everyday battle that u have to fight to raise ur child in down to earth environment, specially in place like Gurgaon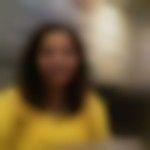 | Aug 20, 2015
Pragya, I agree with you. It is the adults who are judgmental and the children obviously follow suit.... but that is why the onus is more on the parents that they need to show children what really matters and what the definition of cool should be. Parents need to show by example to children that just handling a cool gadget doesn't make one cool, but it is how a person behaves or his knowledge and skills that make him stand apart in a crowd :)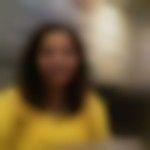 | Aug 20, 2015
Hi Seema, be it a nuclear family or a joint family, if any one parent or family member, takes five minutes out and ensures that they keep tabs on what the children are playing on their smart phones or tablets, it shouldnt be that difficult. Simple things like adding the requirement of a password to download any game (so that parents have to be aware of what's being downloaded) or even limiting one download a week or even using downloads of games as a reward for something the child achieved... are just a few ways of making it work... | Aug 19, 2015
I guess there is no problem with the environment or the kid. The problem is with today's parents who have became so modern and materialistic that they judge each others class by such things and hence get their kids trapped into such issues. | Aug 19, 2015
Bt in nuclear families its a big prob to let children grow in a better way like the way mentioned in d blog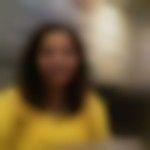 | Aug 19, 2015
Thanks Ritu and Rizwana! Its a truth that we all have to face; and the earlier we learn to deal with this addiction smartly, the better it is going to be for our children :) | Aug 19, 2015
Absolutely Rashmi Raj. Very apt article and clear thought process. Now I know how to utilise my time for the betterment of my child. | Aug 19, 2015
Very Nice and thought provoking article Rashmi.
+ Start A Blog
Top Parenting Blogs
Top Parenting Talks
Top Parenting question

{{trans('web/app_labels.text_Heading')}}
{{trans('web/app_labels.text_some_custom_error')}}
{{trans('web/app_labels.text_Heading')}}
{{trans('web/app_labels.text_some_custom_error')}}